Even the most naïve sports fans must know that Sunday's boxing exhibition between Floyd Mayweather Jr. and Logan Paul at Hard Rock Stadium in Miami will be more about entertainment than world-class pugilism. But some bettors will still look to get action down on the fight, even with a strange ruleset and no official sanctioning in place.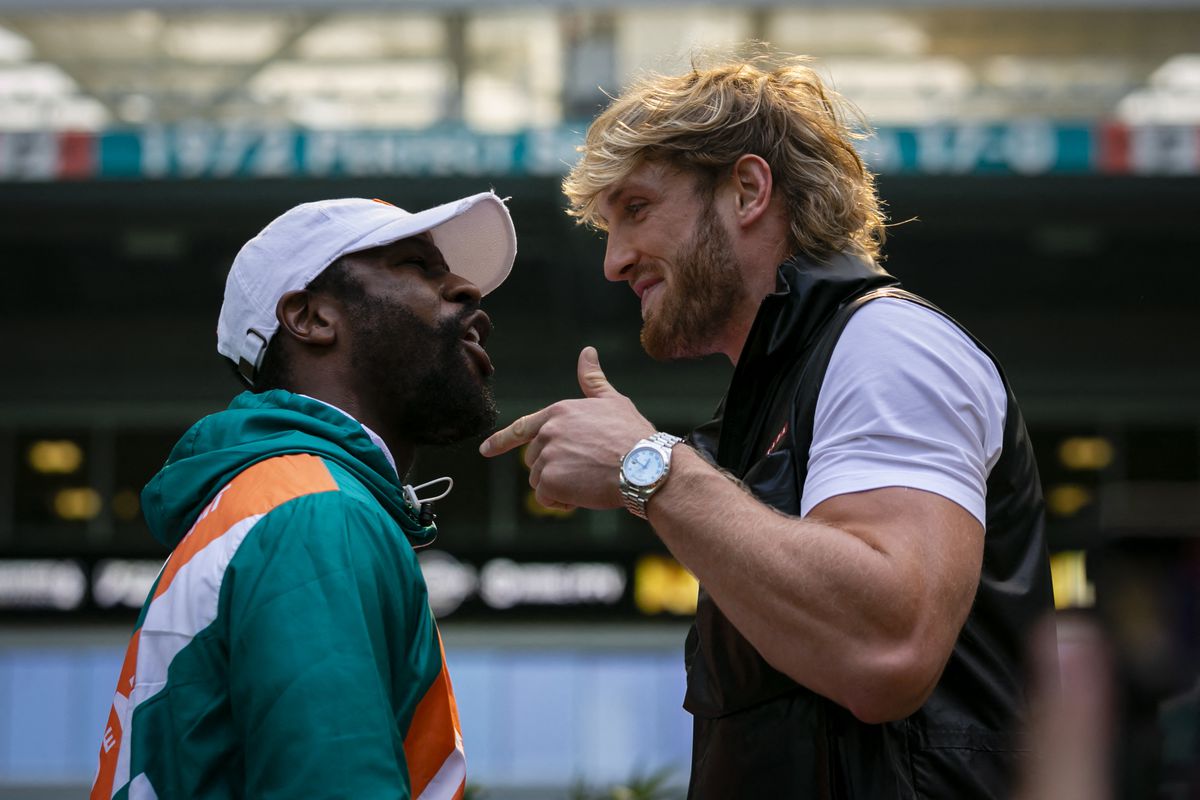 The Florida State Boxing Commission hasn't given its blessing to the event, and most licensed bookmakers have passed on the opportunity to put up lines for the fight.
Sportsbooks Careful in Offering Odds on Fight
Offshore sportsbook Bovada has posted Mayweather as a -700 favorite over Paul (+450) for the exhibition. But the bookmaker lists a number of caveats in its description of the market, mostly linked to the rules in place for the fight.
The Florida commission has stated that there will be no judges for the fight, and that there will be no official winner read at the venue. However, they will provide a referee. The fighters will use 12 oz. gloves, and won't wear headgear. Knockouts are legal, with the referee having the discretion to stop the fight as he sees fit.
Mayweather vs. Paul rules, per Florida commission:

— No judges
— No official winner read
— Knockouts legal
— KO up to ref discretion
— No headgear
— 12 oz. gloves
— Eight 3-minute rounds

— Marc Raimondi (@marc_raimondi) June 2, 2021
With those provisions in place, Bovada says it will only pay out winners if one fighter is stopped. Should the bout go the distance, all bets will push, unless organizers do find a way to announce a winner by some method.
That doesn't sound like the best market for serious bettors to wade into. But it's par for the course in a fight that is anything but ordinary.
Mayweather (50-0, 27 KOs) is one of the greatest fighters in boxing history. He's fighting Paul (0-1), a YouTuber who lost his only professional fight to a fellow social media influencer by split decision in November 2019.
Mayweather Says Fighting Paul 'Legalized Bank Robbery'
If that sounds like a mismatch, Mayweather agrees.
"I believe in working smarter, not harder," Mayweather said during Showtime's 'Inside Mayweather vs. Paul' show. "So if it's something easy like [this fight], a legalized bank robbery, I gotta do it."
But Mayweather also says that he doesn't plan on embarrassing Paul. After all, 'Money' has made his living by knowing how to put on a show for audiences.
"We want to give the people entertainment," Mayweather told Complex. "If I wanted to, I could go out there and if I want to I could knock him out in the first round."
Here's the obligatory mention of the advantages that Paul holds in this fight. For one, he's only 26 years old, while Mayweather is well past his prime at 44. Paul will likely weigh in at around 190 pounds, while Mayweather fought his career at around 150. Mayweather won't take this fight seriously; Paul might.
"He really thinks I'm a fake fighter and I get it," Paul said ahead of the fight. "Everything I portray online says the same thing, but we really are about this life now. Floyd underestimating me is going to hurt him, I think."
While Mayweather will win the fight – or, at the very least, look far better in a fight that goes the distance without a winner – in any conceivable scenario, it's impossible to say just how hard he'll try on Sunday. That's why while this fight might do big numbers and entertain fans, it's one that many gamblers will inevitably avoid.