All is well in the world of boxing, Floyd Mayweather defeated Conor McGregor and the sport did not suffer a cataclysmic meltdown like some predicted. It was actually a fairly entertaining fight and was definitely more competitive than people thought.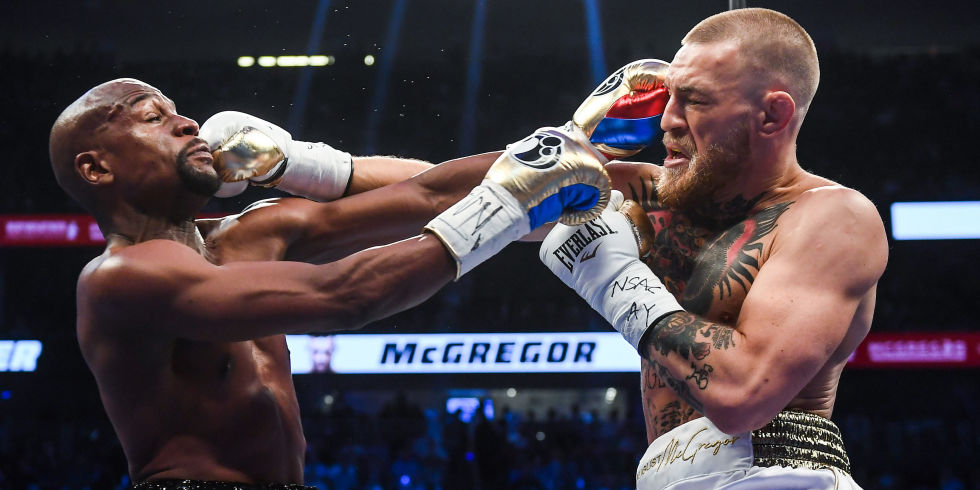 It might have actually given the sport a much needed boost. UFC has been taking away market share from the sport and mixing an MMA star with arguably the best-pound-for-pound boxer of all time put a spotlight on the bout that attracted celebrities at ringside and an estimated five million fans to order it on pay per view. All the angst promoters of the fight had were washed away on Saturday night.
The anxiety sportsbook operators were suffering also turned out to be premature. There was no monumental upset and they actually profited quite well from the contest. People betting on Mayweather made a small profit and those who placed money on McGregor didn't have their hopes crushed until the 10th round when the champ scored a technical knockout of the Irishman.
Where does this leave those associated with the fight? Many believe it is in better shape than before the contest.
Mayweather Retirement
Floyd Mayweather cements his legacy as one of the best of all time and only the third boxer to retire undefeated. Ricardo Lopez and Rocky Marciano are the others. Mayweather will be remembered as one of the best in the sport, ending his career at 50-0.
After his victory against McGregor he reiterated his desire to retire, saying this was his last fight.
"Tonight was my last fight, for sure," he said on Saturday.
But will he stay out of the ring. He's stepped away twice before only to return for the lure of big money. He is 40 years old, however, and though he had no trouble with the UFC fighter, he might lose his undefeated record if he fights a true pugilist. That might be a risk he is unwilling to take.
Future Bright for McGregor
McGregor was definitely a winner in defeat. In addition to the $100 million payday he should receive after the pay per view and ticket shares comes his way, he showed that he could compete with a world-class boxer and not totally embarrass himself.
Mayweather was complimentary of his ability and said he was a legitimate competitor.
"As far as his punching power — he's solid," Mayweather said in a press conference after the event at T-Mobile Arena in Las Vegas. "I've felt it before, so that's why I kept coming straight ahead."
McGregor didn't commit to wanting to fight again, but his performance against Mayweather didn't slam the door on it. If the money is right, he could be lured back. If he decides to shun boxing, his value as an MMA fighter went up and with no other stars in the UFC right now, he should be able to command top dollar.