UFC featherweight champion Max Holloway will look to defend his title for a third time on Saturday night when he faces former lightweight titleholder Frankie Edgar at UFC 240 in Edmonton.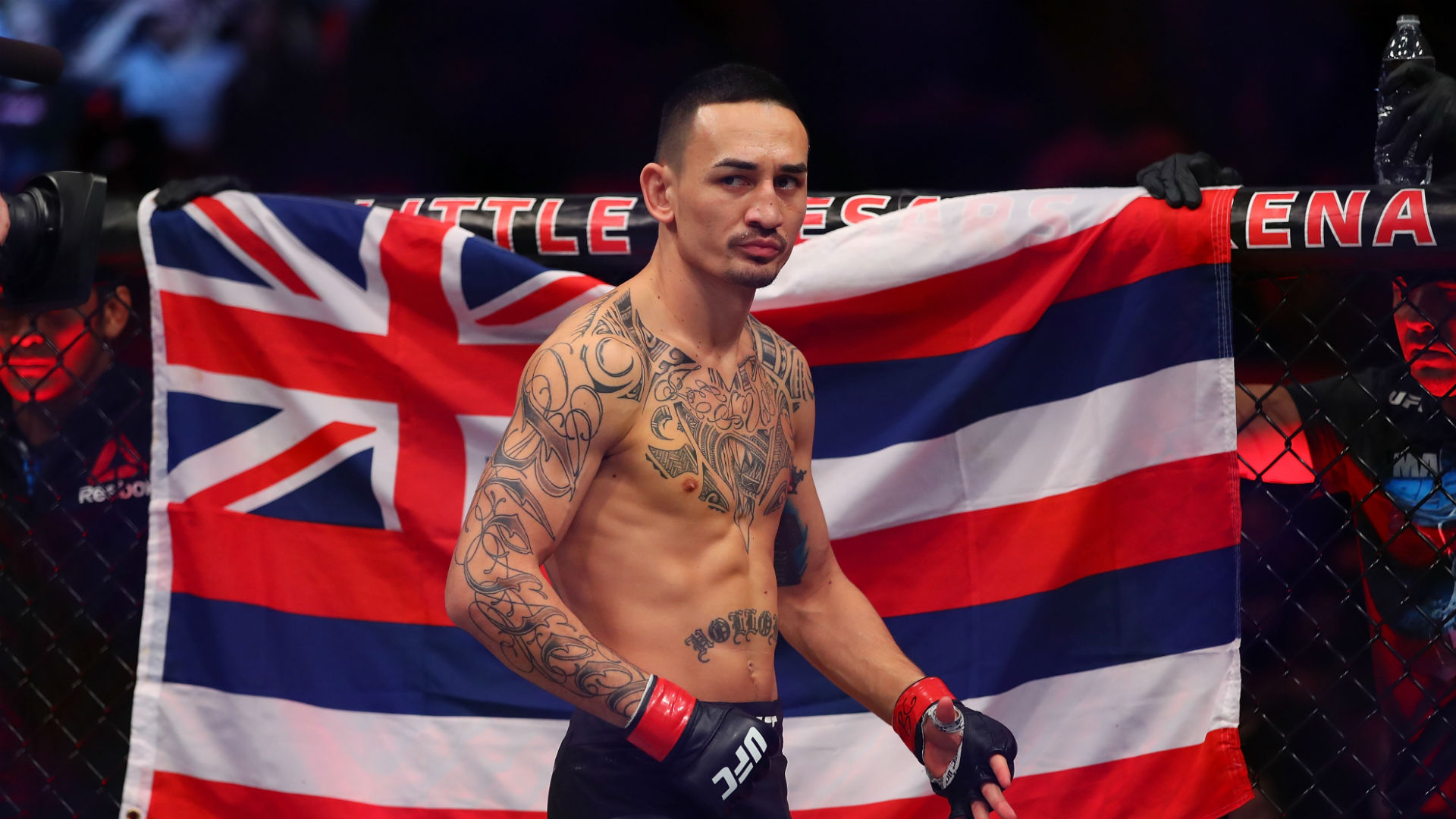 Holloway currently has a 13-fight winning streak at featherweight, but in a rarity for a sitting champion, is coming off a loss in his most recent trip to the Octagon.
Holloway Excited to Battle MMA 'Legend'
That happened in April at UFC 236, when Holloway got a chance to fight for the interim lightweight championship. He would lose that fight to Dustin Poirier, the first time Holloway had tasted defeat since a decision loss to Conor McGregor back in 2013.
Still, that loss won't do much to diminish the champion's legacy. Holloway (20-4) has been absolutely dominant at 145 pounds, and at 27 years of age, he still has plenty of time to look for a chance to become one of the few men to win belts in multiple weight classes.
In the meantime, Holloway will focus on continuing his featherweight dominance by taking on No. 4 ranked contender Frankie Edgar (23-6-1). According to Holloway, there was little doubt in his mind as to who he wanted to give a title shot to, as the 37-year-old Edgar is one of the legends of the sport.
"He did something that was unthinkable in a division higher than us when he was a much smaller dude, and I can't wait," Holloway said during a media luncheon. "These are the fights that excite me. The man's a legend, and if he's not a Hall of Famer, a future Hall of Famer, then he's definitely a Hall of Famer in my eyes at least, and I've got nothing but respect for him."
This is actually the third time that the UFC has tried to put these two men in the Octagon together. The fight was scheduled for both UFC 218 and UFC 222, but various injuries led to both meetings being called off.
Edgar Looks to Become Multi-Division Champion
For Edgar, the fight gives him the opportunity to become a multi-division champion, something that would only cement his place amongst the all-time greats of MMA.
"It would put me in a special class. Not many guys have been able to do it," Edgar told BJPenn.com. "If I could join the guys like GSP [Georges St-Pierre], BJ [Penn], DC [Daniel Cormier], it would definitely put me ahead of where I am now. Ever since I moved down to 145 pounds this has been my goal to win that second title."
---
UFC 240 Main Card Odds (Via FanDuel)
Max Holloway (-380) vs. Frankie Edgar (+280)
Cris Justino (-600) vs. Felicia Spencer (+410)
Geoff Neal (-320) vs. Niko Price (+245)
Arman Tsarukyan (-198) vs. Olivier Aubin-Mercier (+164)
Krysztof Jotko (-170) vs. Marc-Andre Barriault (+138)
---
In order to do so, however, Edgar would have to pull off a major upset. At FanDuel Sportsbook, Holloway is a -380 favorite over Edgar (+280), and it's hard to argue with those odds.
While Edgar is still a talented fighter, he is past his prime, and Holloway has looked to be all but unbeatable over the last few years. The champion's excellent takedown defense should be enough to keep the fight standing, and Holloway is the better, more physical striker, giving him a decisive edge. That will probably only become more apparent as the fight goes on, and Holloway is likely to win the fight in a late stoppage – or easily on the scorecards, if the bout goes the distance.