Jim "Mattress Mack" McIngvale is back with a seven-figure bet on March Madness. Mattress Mack wagered $1 million on the #2 Houston Cougars to win March Madness at +900 odds, so he'll bank $9 million if Houston wins two more games.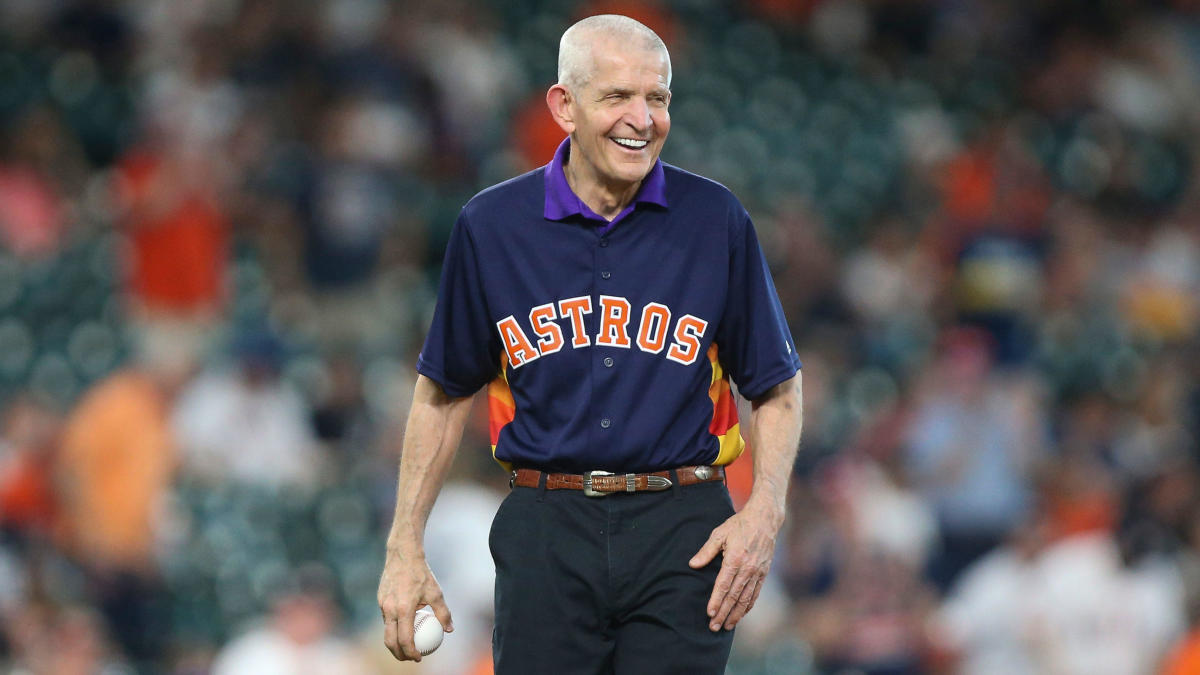 McIngvale flew his private jet to Colorado, where he logged into DraftKings via their app. At the time, DraftKings listed Houston at +900, or 9/1 odds.
"I wanted to get ahead of it in case I decided to do a promotion," McIngvale told ESPN's David Purdum. "After looking at the bracket, I think U of H has as good chance as anybody to make it through to the Final Four. So, it's an exciting time for all of Houston."
Houston (28-3) advanced to the Final Four on Monday with a victory over red-hot #12 Oregon State. Houston controlled the game from the tip-off, but Oregon State backdoored a cover on an uncontested 3-pointer in the closing seconds of the Elite 8 matchup.
In the Final Four on Saturday, Houston is a +5 underdog against #1 Baylor. On the other side of the bracket, Cinderella story #11 UCLA will battle undefeated #1 Gonzaga.
A team from the west hasn't won March Madness since 1997. Gonzaga is seeking their first-ever March Madness championship.
Whale Watch Returns for College Hoops
McIngvale is renowned in the greater Houston area as the city's most popular furniture salesman. He made headlines in the past when he placed high-stakes wagers on the Houston Astros to win the World Series. He used the wagers as a hedge for a promotion he ran at his furniture stores in Houston. During his "Win It All" promotion, if customers purchased more than $3,000 in furniture from Mattress Mack, he refunded their purchase if the Astros won the World Series.
During the 2019 MLB postseason, McIngvale donked off $13 million in wagers. However, he still came out ahead because his customers purchased $20 million in furniture during his "Win It All" promo.
Over the last couple of seasons, McIngvale also made six-figure and seven-figure wagers on the NFL playoffs. He banked more than $6 million after he placed the largest-single wager on Super Bowl 55 when he backed Tom Brady and the Tampa Bay Bucs to upset the Kansas City Chiefs.
In Super Bowl 54, Mattress Mack lost a $1 million wager on the San Francisco 49ers, who lost to Patrick Mahomes and Kansas City.
His current $1 million bet on Houston marks the largest wager by Mattress Mack on any college basketball game.
Houston Back-to-Back Bridesmaid in the 1980s
Houston has never won a March Madness title, despite two trips to the championship game in back-to-back years in 1983 and 1984. They came close when they had Hakeem "The Dream" Olajuwon dominating the collegiate landscape in the early 1980s. With Olajuwon, Houston secured three trips to the Final Four between 1982 and 1984.
In 1983, the Cougars were upset by Jim Valvano and the North Carolina State Wolfpack in one of the most thrilling March Madness championship games in modern history. Lorenzo Charles snatched Dereck Whittenburg's airball for a put-back dunk to lead NC State to a thrilling Cinderella victory 54-52 over Olajuwon and Houston.
In 1984, Houston and Georgetown met in the championship game that featured two future NBA Hall of Fame centers with Patrick Ewing vs. Olajuwon. Ewing and the Hoyas came out on top in the title game, with Olajuwon in foul trouble most of the evening. Houston settled on a disappointing runner-up finish for the second season in a row.
In the 2021 March Madness tournament, Houston earned a #2 seed in the Midwest regional. Houston crushed #15 Cleveland State in the first round and won a tough sweat with a 3-point victory against #10 Rutgers in the second round. In the Sweet 16, Houston didn't flinch against #11 Syracuse and Jim Boeheim's treacherous zone defense. In the Elite 8, Houston avoided an upset against the hottest team in the tournament when they knocked out #12 Oregon State.