The Furman Paladins (22-5) visit the East Tennessee State Buccaneers (23-4) in a battle between the top teams in the Southern Conference. Furman and East Tennessee State (ETSU) are each 12-2 in regular season Southern action, but both sit on the 2020 March Madness bubble.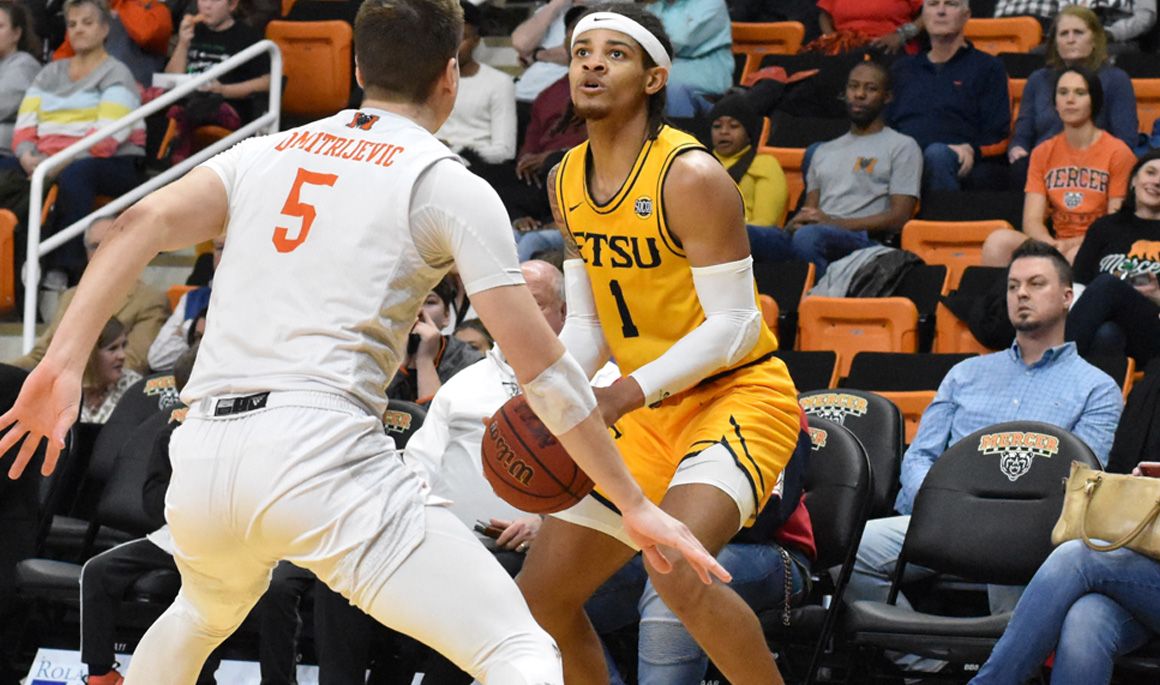 The NCAA March Madness selection committee doesn't show much love to minor conferences. That means conferences like the Southern will likely send only one representative to the men's college basketball tournament. Only one team from the Southern will secure an automatic selection by winning the Southern Conference tournament.
This season, the Southern Conference has two strong teams on the bubble, with East Tennessee State and Furman both playing well. East Tennessee State is a long shot to secure an at-large bid if they fail to win the Southern tournament. If both Eastern Tennessee and Furman lose in the Southern tournament, both will be most likely denied invites to 2020 March Madness.
Furman won their meeting against East Tennessee State with a 65-56 victory earlier in the season. Now the Paladins hit the road to take on East Tennessee State in Johnson City, Tennessee.
Shooting guard Jordan Lyons led Furman with 14 points in the victory. Forward Noah Gurley had an off night shooting, but still finished with 10 points and 12 rebounds.
East Tennessee State had a horrible shooting performance against Furman. They scored 20 points below their season average while shooting 40 percent from the floor and 21.7 percent from long range. ETSU's top-two scorers, Tray Boyd and Bo Hodges, combined for 7-for-23 from the field, and 1-for-8 from three-point land. Hodges was the only player to score double digits, and he led ETSU with 12 points in the loss.
Furman Paladins
Jordan Lyons, 5-foot-11 senior guard, leads Furman as the heart and soul of the team. Lyons averages 17 points per game. Noah Gurley, a 6-foot-8 sophomore forward, is Furman's second-best scorer, averaging 14 points per game. Clay Mounce, a 6-foot-7- junior forward, leads the team in rebounding with 6.4 boards per game. Mounce is the third-best scorer, averaging 13.5 points per game.
According to KenPom, Furman is ranked #77. They're also ranked #131 in the nation in terms of strength of schedule, despite a win over Loyola Chicago. They went 0-2 against the SEC and suffered losses against #14 Auburn and Alabama.
The Paladins lack the sexy metrics that could persuade the selection committee to add them as an at-large team. A win in the Southern tournament might be the only way Furman can punch their ticket to March Madness.
Furman won seven in a row, and is 15-2 over their last 17 games. Furman is only 13-11 ATS this season. They're 9-5 ATS on the road this season.
East Tennessee State Bucs
East Tennessee State is anchored by a strong backcourt, with the Boyd/Hodges tandem. Tray Boyd III, a 6-foot-4 senior guard, leads East Tennessee State with 13.6 points per game. Bo Hodges, a 6-foot-5 junior guard, is the team's second-best scorer and rebounder with 13.4 points and 5.9 boards per game.
Jeromy Rodriguez, a 6-foot-7 senior forward from the Dominican Republic, leads ETSU with 7.9 rebounds per game. He's the third-best scorer averaging 10.7 ppg, but he's ETSU's most efficient scorer, hitting 64.7 percent of his shots.
One of ETSU's losses came at the hands of Kansas when the Jayhawks were ranked #4. ETSU defeated LSU as one of their most-impressive victories.
According to KenPom, East Tennessee State is ranked #56. They're stuck on the proverbial bubble and don't want to rely on the selection committee to toss them a bone with an at-large bid during a season in which there are a dozen or more bubble teams.
East Tennessee State won five straight games. They are also 15-2 over their last 17 games. ETSU is only 5-6 ATS this season at home. Overall, ETSU is 13-11 ATS, but they're 4-1 ATS in their last five games. The over is 7-2 in the last nine games for ETSU.