Many of the world's top grandmasters competed in the four events of the Magnus Carlsen Chess Tour, bringing elite chess online during the COVID-19 pandemic. Now, the tour's top four players will battle for a $300,000 prize pool in the tour finals beginning on Sunday.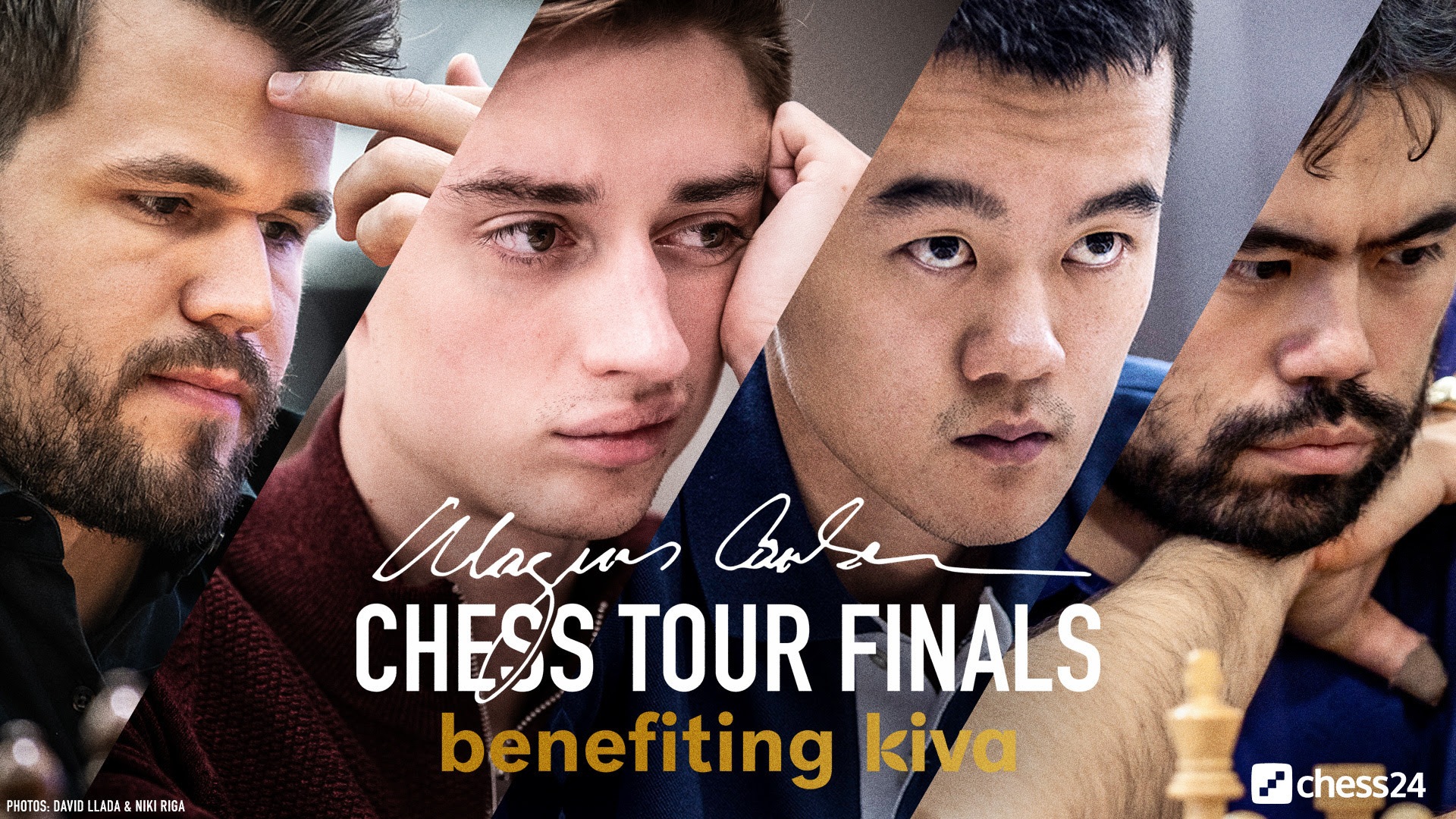 The winner will take home a $140,000 prize, but will have to survive two rounds of extended matches in order to become the tour champion.
Final Four Face Longer Matches in Finale
Magnus Carlsen enters the finals as the prohibitive favorite. The World Chess Champion won three of the four events on his namesake tour, and went undefeated on his way to winning the Legends of Chess tournament earlier this month.
"The result of course is wonderful, but there are always things to work on and there's the finals coming up where I'll be facing I think even tougher competition than I had here," Carlsen said after beating Ian Nepomniachtchi in the Legends of Chess final. "So I also need to do better."
The finals will use the same mini-match format seen throughout most of the Magnus Carlsen Chess Tour. However, the clashes will go on longer than in previous events. In the semifinals, players will have to win three out of five mini-matches to advance, while the finals will be best-of-seven. One four-game match will be played each day, with no off days scheduled. That means a finalist who finishes off their semifinal early could gain a big advantage by earning one or two rest days.
In the semifinals, Carlsen will take on China's Ding Liren. Ding had the chance to clinch qualification with a semifinal finish in the Legends of Chess, but instead turned in his worst performance of the tour so far. Still, his overall results landed him the No. 4 seed and a first-round meeting with the World Champion.
Carlsen Looks to Continue Tour Dominance
Online sportsbook Unibet sees Carlsen as a massive -1667 favorite to get past Ding (+700), and much like in tennis, the longer format definitely favors the stronger player. But Carlsen says he expects a tough battle from Ding.
"It's going to be unbelievably tough," Carlsen said. "[Ding] obviously had a terrible event here, but he's shown such class in the other events of the tour that it's plain to see that he's a very strong opponent, so I just hope his internet's going to be fine in general and that we're going to have some exciting duels."
The other semifinal features Lindores Abbey Rapid Challenge winner Daniel Dubov against American grandmaster Hikaru Nakamura, who qualified on points after two runner-up finishes on the tour. While Dubov (+275) comes in as the higher seed – and beat Nakamura in the Rapid Challenge finals – it's Nakamura (-400) who enters as the favorite.
---
Magnus Carlsen Chess Tour Final Odds (Winner)
Magnus Carlsen: -335
Hikaru Nakamura: +450
Daniil Dubov: +1100
Ding Liren: +1400
Odds via Unibet
---
Overall, Unibet lists Carlsen as a -335 favorite to take the title, with Nakamura (+450) given the best chance of stopping the Norwegian from winning yet another event on his own tour.
The tour final will benefit Kiva, an international nonprofit which expands financial access for underserved communities, and which has developed a Global COVID-19 Response Fund.