Russian grandmaster Daniil Dubov defeated Hikaru Nakamura in an Armageddon tiebreaker to win the Lindores Abbey Rapid Challenge on Wednesday.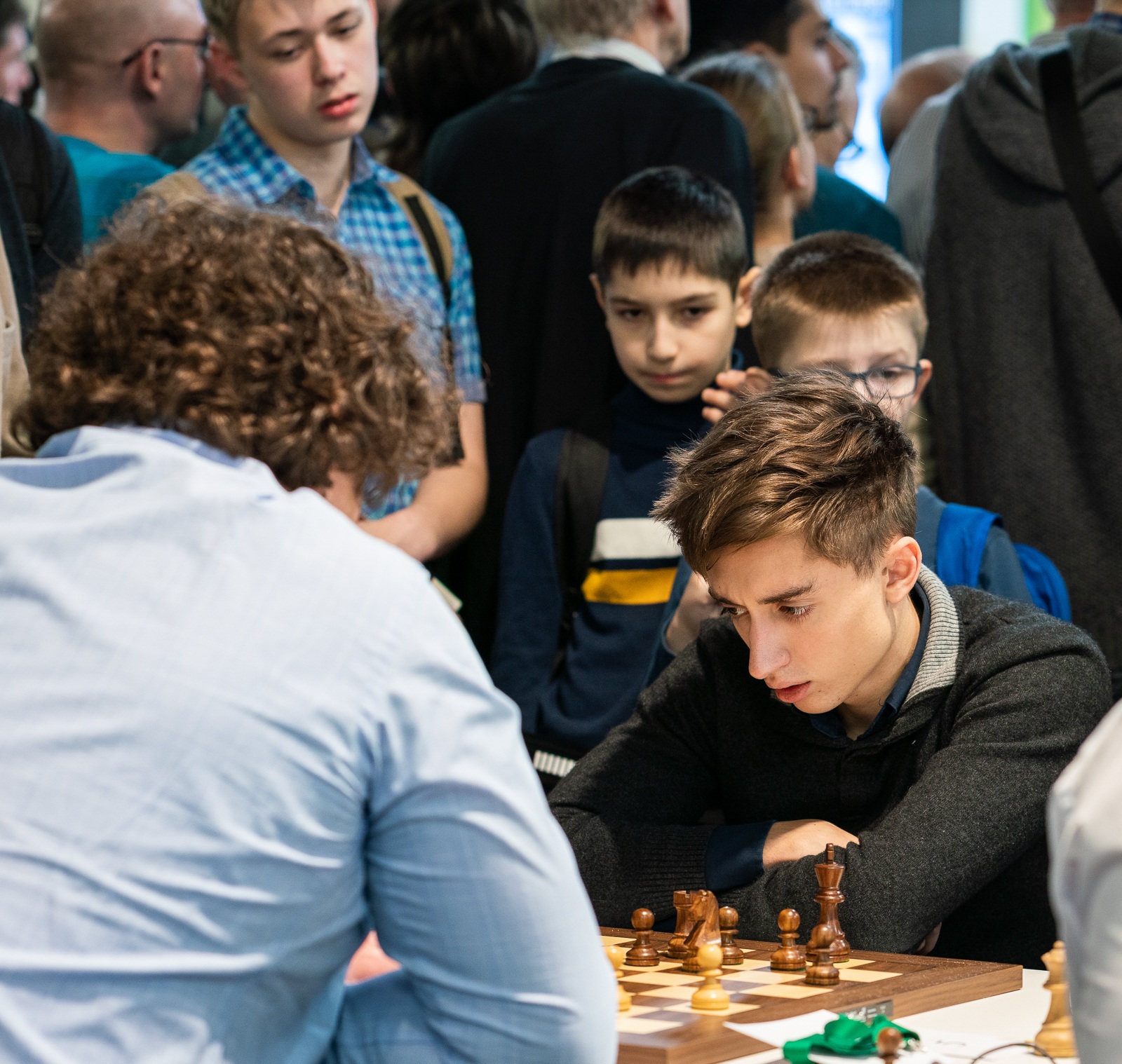 Dubov earned $45,000 for his victory and a spot in the Magnus Carlsen Chess Tour Grand Final.
Dubov Dominates Armageddon to Secure Title
Wednesday's victory capped an impressive comeback by Dubov. Nakamura won the first match of the final on Monday, with Dubov striking back on Tuesday to force a decisive third match on Wednesday.
Daniil Dubov scored one of his greatest career triumphs as he beat Hikaru Nakamura to win the Lindores Abbey Rapid Challenge! Check out a video recap of the final day#c24live #HeritageChess pic.twitter.com/NrF97EGUOs

— chess24.com (@chess24com) June 3, 2020
Nakamura started the match strong, drawing easily with Black in Game 1. But Dubov took the lead in Game 2 after initially looking like he was on the edge of defeat. Nakamura applied pressure throughout the middlegame, but a series of inaccuracies first gave Dubov drawing chances, then threw away the entire point.
But the American was far from done. Nakamura struck back with Black in Game 3, scoring his own win to level the match. He then had White in game four, but was unable to generate much pressure. Dubov equalized and secured a draw, sending the decisive match to an Armageddon game.
Nakamura came into the knockout rounds as the top seed, and thus had his choice of color in every Armageddon game from the quarterfinals on. As he had throughout the tournament, he chose Black, needing only a draw to win the tournament.
Wow! Dubov was completely winning in 13 moves! https://t.co/DFTNUocPnG #c24live #HeritageChess pic.twitter.com/HXRuGgrIhT

— chess24.com (@chess24com) June 3, 2020
But Dubov raced out to a decisive advantage, securing a winning position out of the opening. Nakamura found ways to hang around, but blundered a piece in what was already a losing position to end the tournament.
"Throughout the match I had the feeling that he's absolutely sure he'll win the Armageddon with Black," Dubov said afterward. "Today was not our typical match. Normally he plays better and I'm better prepared, but today was the opposite."
Former Rapid Chess Champ Earns Spot in Grand Final
Dubov also took exception to a comment Nakamura made during the semifinal round, when he said that the winner of his match against Magnus Carlsen would be a big favorite over either Dubov or Ding Liren in the final.
"Why do you say it? Probably you are, but why do you say it?" Dubov said after his win. "It only gives me motivation – it doesn't make a lot of sense."
Dubov entered the final as a +180 underdog to Nakamura, according to Unibet, but those odds may have undersold his quick chess pedigree. Dubov won the World Rapid Chess Championship in 2018 and finished third in the 2016 World Blitz Chess Championship.
Now, Dubov joins Carlsen – who won the Magnus Carlsen Invitational – in the Grand Final of the Magnus Carlsen Chess Tour in August. Nakamura is also in good shape to reach the finale with two runner-up finishes, though he can get shut out if four different players (not including himself) win the four tour events.
The online chess tour continues in two weeks with the Online Chess Masters, which kicks off on June 20. Organizers have yet to announce a lineup for the Masters, though Dubov, Nakamura, Carlsen, and Ding are all guaranteed positions based on their results in the Rapid Challenge.