American grandmaster Hikaru Nakamura defeated World Chess Champion Magnus Carlsen in their third and final semifinal match on Saturday, advancing to the finals of the Lindores Abbey Rapid Challenge.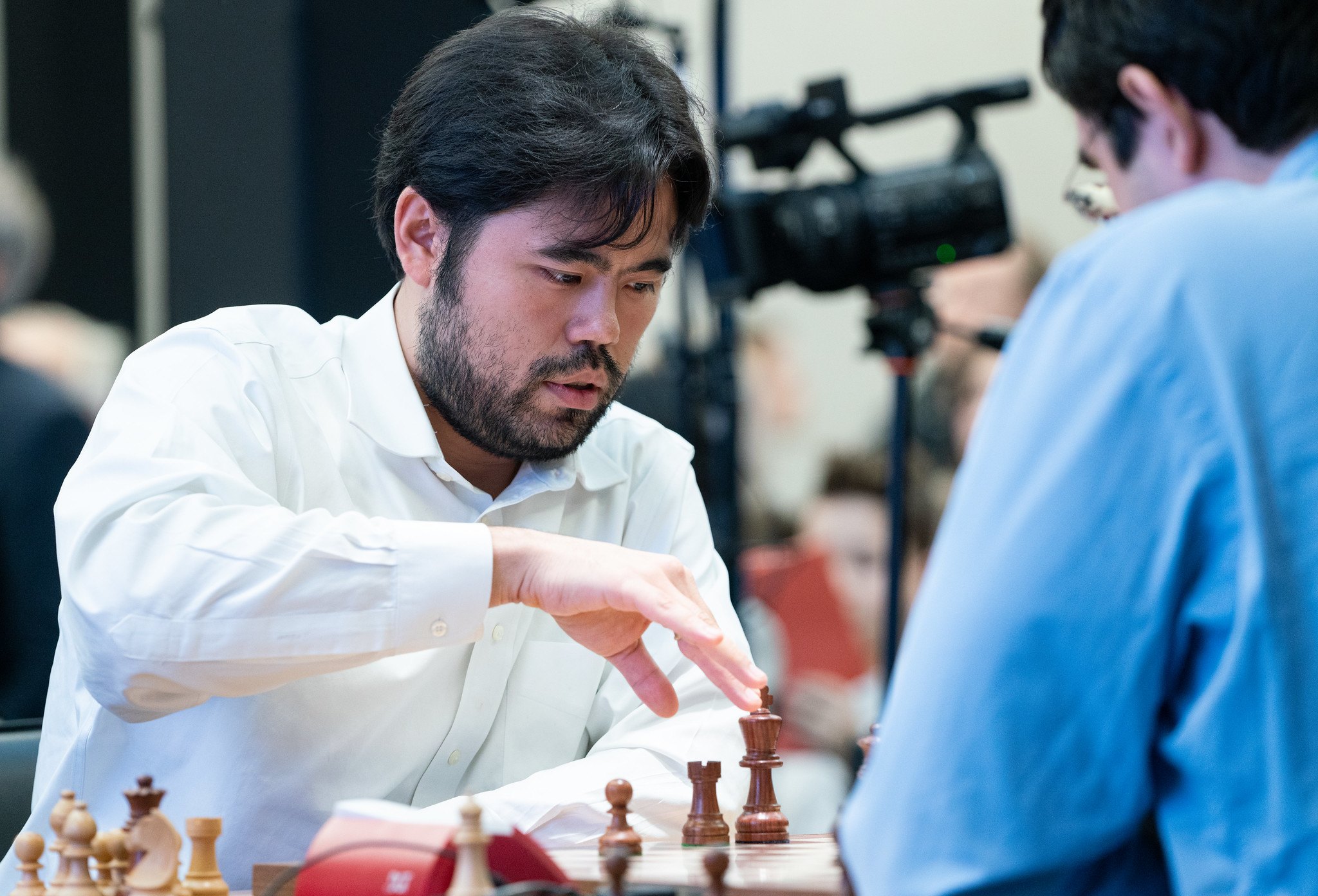 Nakamura came back from a match down to take the semifinal clash 2-1, and will meet Daniil Dubov in the final beginning on Monday.
Nakamura Recovers After Opening Match Blowout
Carlsen started the semifinal with a dominant 3-0 sweep of Nakamura, and appeared headed toward another finals appearance and a potential second title on his namesake tour. But Nakamura won the first game of the second match, then held the champion to three draws to pick up a 2.5-1.5 win.
That set the stage for a decisive third match on Saturday. After an opening draw, Nakamura moved into a commanding decision by winning Game 2. Carlsen showed his championship mettle by coming back to win the third game, and a draw in the fourth sent the final match to an Armageddon showdown. Nakamura took Black and draw odds in the do-or-die game, and pulled through with a win.
"It still hasn't completely sunk in yet," Nakamura said after his victory. "It's great to beat Magnus. At least one time I found a way, so I'm pretty happy."
The loss stunned and disappointed the champion, but Carlsen praised Nakamura for fighting back to win the encounter.
"It didn't cross my mind that things would go wrong, when things started to go wrong I became more and more stressed while he likely got more and more confidence." #HeritageChess https://t.co/Yi06R3mXfO

— Tarjei J. Svensen (@TarjeiJS) May 30, 2020
"It didn't cross my mind that things would go wrong, when things started to go wrong I became more and more stressed while he likely got more and more confidence," Carlsen said on Norwegian television after the match. "I am very annoyed by myself to make so many stupid choices, but you'll need a very good player to exploit that."
Dubov Sweeps Ding to Reach Final
Danil Dubov continued his run of impressive play, defeating Ding Liren in straight sets to book his place in the Rapid Challenge final. In their first match, Dubov won what looked to be a drawn endgame in Game 4 to take a 2.5-1.5 victory. He then cruised to a 2.5-0.5 win in the second match. It was a great win for the Russian, who had complained that he historically hasn't played well against Chinese opponents.
After his win, Dubov said he preferred to play Carlsen, just to get the opportunity to play meaningful games against the World Champion. Still, Nakamura poses just as big a challenge at rapid time controls. The American had plenty of praise for his opponent as well.
"He's just a very creative player and he always has ideas," Nakamura said of Dubov. "He tends to be one of these people who doesn't really follow the main lines of theory, he tends to come up with new ideas around move 11, so it should be a lot of fun."
Nakamura enters the final as the favorite. Unibet lists him as a -250 pick to take the Rapid Challenge title, while Dubov stands at +180 in the best-of-three-match encounter.
The winner of the Rapid Challenge will earn $45,000. They'll also book a spot in the Grand Final of the Magnus Carlsen Chess Tour, which will take place in August. Carlsen has already grabbed the first spot in the finale thanks to his win in the Magnus Carlsen Invitational.