Secret Oath will attempt to join Swiss Skydiver, Rachel Alexandra, and four other fillies as a Preakness Stakes champion after trainer D. Wayne Lukas confirmed the filly will run in the 147th Preakness Stakes on May 21 at Pimlico Race Course.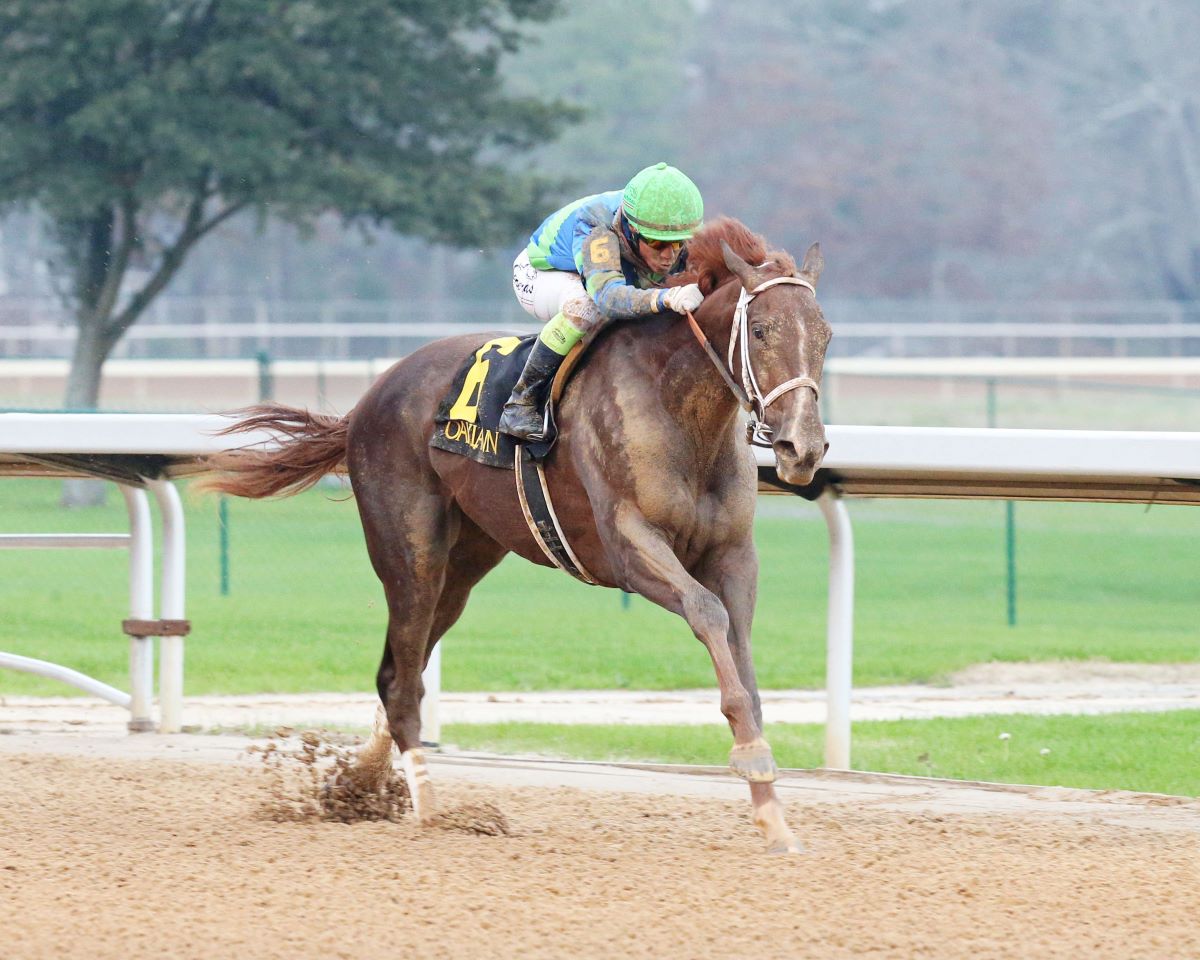 Lukas went all-in Wednesday afternoon after opening the day saying the Kentucky Oaks winner was a "probable-plus" for the middle jewel of the Triple Crown.
That isn't out of form for Lukas who won the first of his four Kentucky Derbies with filly Winning Colors in 1988. Nor is it a secret. He's discussed this prospect since turning Secret Oath loose for a troubled third-place finish as the Arkansas Derby favorite.
After watching her solid victory in the Kentucky Oaks, the decision became easier. Still, Lukas said this was a daily topic between him and owners Rob and Stacy Mitchell. To run or not to run against the boys for the second time in three races.
Secret Oath 'out there playing'
"We agonize over it," Lukas said at Churchill Downs on Wednesday morning. "She's gone back to the track and she was very sharp out there today. I don't see anything about her that would change our decision right now (regarding the Preakness) … She's training well. She's bright. She's sharp and out there playing."
What likely tipped the scales for Lukas and the Mitchells was surveying the field of Derby runners coming to Pimlico. They took a long look at what was a brutal race for all concerned given the incendiary opening fractions, Epicenter's stretch duel with Zandon, and Rich Strike's snatch-and-grab near the wire.
After digesting all that, Lukas came to his conclusion.
Lukas figures the Derby did the heavy lifting on rivals
"Let's put it this way, the Derby horses pretty much all had a hard race," Lukas said. "Her race was not that hard on her. Now, you sit back and say, 'Epicenter is going to be the favorite. Chad Brown is putting that other horse (Early Voting) in.' What I always did on those, is I list all the horses going and say, 'Can I beat this one?' Yes. 'Can I beat that one?' Maybe. Go right down the line. but I still don't know who's going."
Well, Epicenter is going and Lukas is correct in surmising he'll be the favorite. That's already one "maybe" at best on Lukas' back-of-envelope triage. But he looks at Secret Oath at the top of her game and figures, "Why not?"
"Epicenter will be difficult. He's a legitimate favorite. He's a very good horse. Nobody can go over there and think they'll just run by him," Lukas said. "He's going to be awfully tough to beat. You are taking a shot if you take him on. The other thing that always factors in is that when they are really good like she is right now, you take advantage of that moment, that time frame. We've got it planned out all the way to the Breeders' Cup, but there's a lot of road until then. Things happen."
They do, indeed. Lukas said that the likely next stop for Secret Oath will be the July 23 Grade 1 American Oaks at Saratoga. He added that Grade 1 route races will be Secret Oath's only destinations for the duration of her career.