Due to a staffing issue at the Louisiana Gaming Control Board, the state's sports bettors may have to wait until after football season begins before placing wagers.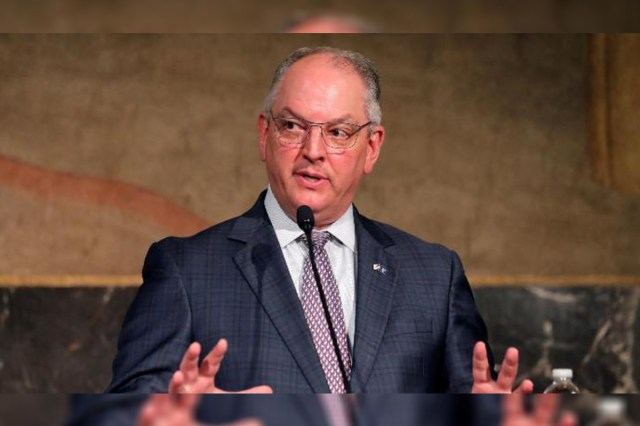 The Louisiana Legislature and state voters legalized sports betting last year, and advocates hoped that wagers could begin by the kickoff of college football season over Labor Day weekend. But the gaming board must finalize rules and issue licenses before that can happen – and it doesn't even have a chairman right now.
Chairman's Controversial Resignation
Former Chairman Mike Noel resigned on June 9. The Lafayette Daily Advertiser reported that Noel left his post rather than face a confirmation hearing in the state Senate in which he could have faced questions about his role as State Police commander during a 2019 arrest in which black motorist Ronald Greene died.
That board will next meet on July 15. Wade Duty, director of the Louisiana Casino Association, told KEEL that the office of Gov. John Bel Edwards has said it hopes to fill the vacant seat soon. But many other factors are at play, as well.
"You still have the application process, the background checks, and then also state police will want to do some confirmations of geofencing, and other regulatory concerns, surveillance coverage, and access control and those kinds of things," he said.
Edwards signed sports bills into law late last month and they went into effect on July 1. This followed a vote by residents of Louisiana last November that legalized Louisiana sports betting in 55 of the state's 64 parishes.
As OG News previously reported, both the state House and Senate overwhelmingly approved sports betting legislation last year to send to voters. Ballot casters in 47 of the 64 parishes voted to legalize daily fantasy sports in 2018, but lawmakers couldn't agree on the details and it was ultimately not put into law in Louisiana. Details for DFS were finally ironed out this session and state residents should finally be able to craft lineups sometime this fall.
Louisiana Sports Betting Offers Plenty of Licensing Opportunities
The sports betting law will allow 20 sports betting licenses, one each for the state's 16 casinos and four racinos. Each license allows for up to two mobile skins, as well, but each facility must offer a brick-and-mortar sportsbook to be eligible to also offer online wagers. In addition, facilities with liquor licenses allowing on-site consumption can offer wagering via kiosks.
The gaming board must set the rules before sportsbook operators can begin to construct their facilities or apply for retail sports betting kiosks, Saturday Down South noted.
The sports betting law taxes revenue at 10%. Most of that (60%) will go into the state general fund, with early education getting 25%, parishes receiving 12% and the remainder going into programs to treat gambling addiction and for a sports wagering purse fund for horse racing.