The Las Vegas Aces of the WNBA traded for Dallas' Liz Cambage and immediately became the favorites to win this season's championship. Dallas dealt the disgruntled center, receiving point guard Moriah Jefferson, forward Isabelle Harrison and two 2020 first-round draft picks.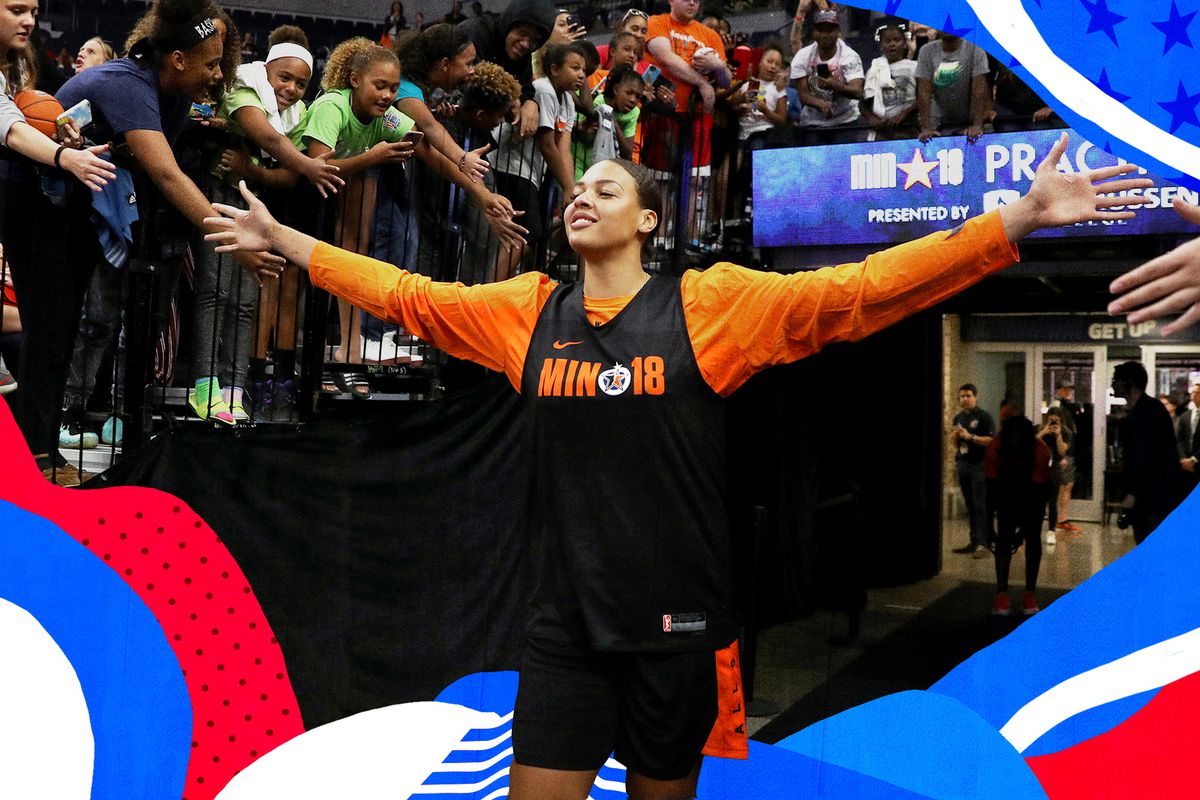 The 6-foot-8-inch Cambage averaged 23.0 points and 9.7 rebounds last season and finished second in the MVP voting. She set a league record last season, scoring 53 points in a game.
"Everyone in the Aces family is excited to welcome Liz to Las Vegas," said Bill Laimbeer, the Aces' president of basketball operations and head coach. "She brings an attitude and physical presence that we need. There is no doubt about her physical ability, but what we respect most about her is her basketball IQ. That is what we are about."
Art of the Deal
Getting Cambage was difficult and almost didn't happen, and Laimbeer told the Review-Journal that even he wasn't sure they would get her.
"It was a very trying and lengthy process. Lots of ups and downs," Laimbeer said. "There's never been anything like this story in the league."
Cambage had asked for a trade in January, and Dallas CEO Greg Bibb began asking around. Cambage's first choice was reportedly the Los Angeles Sparks, and their were rumors that the team was willing to part with Maria Vadeeva, their 2019 No. 7 seven and a 2020 first-round pick.
Bibb told Forbes that deal, and others didn't happen.
"There have been several times where I thought we had a deal done," Bibb said.  "Two times, at least, where I was rather confident we were heading to a resolution only to have things, for lack of a better word, fall apart at the eleventh hour."
What Dallas got for the All Star is questionable. Both Jefferson and Harrison were hurt last season, and it is not known how well they will come back from their injuries. The draft picks could be low, especially if the Aces finish higher in the standings.
Building a Champion
Because of the move, Las Vegas just moved to the 5/2 favorite to win the WNBA Championship. They were already listed at 6/1 by the Westgate Last Vegas SuperBook, but jumped to the top pick after getting Cambage.
Laimbeer, who won two NBA Titles while a player with Detroit, has put together a contender in just a year since the Aces moved from San Antonio to Las Vegas.
The team had the top pick in the draft the last three years, and have taken advantage of it. They took guard Kelsey Plum in 2017, forward A'ja Wilson last year, and guard Jackie Young this year.
Along with Cambage and Kayla McBride, the team is going to definitely improve from its 14-20 record. The Westgate had the over/under for their win total at 20.5, but with Cambage, bumped it up to 22.5.
Laimbeer said he isn't done, telling the Review-Journal there might be another move before the season starts on next Friday.
"We have a very fine basketball team," Laimbeer said. "We're going to add another very fine piece."