What's more impressive? The fact that LaMelo Ball became the youngest player in NBA history to tally a triple-double, or the fact he did it while coming off the bench in only his tenth-career pro game?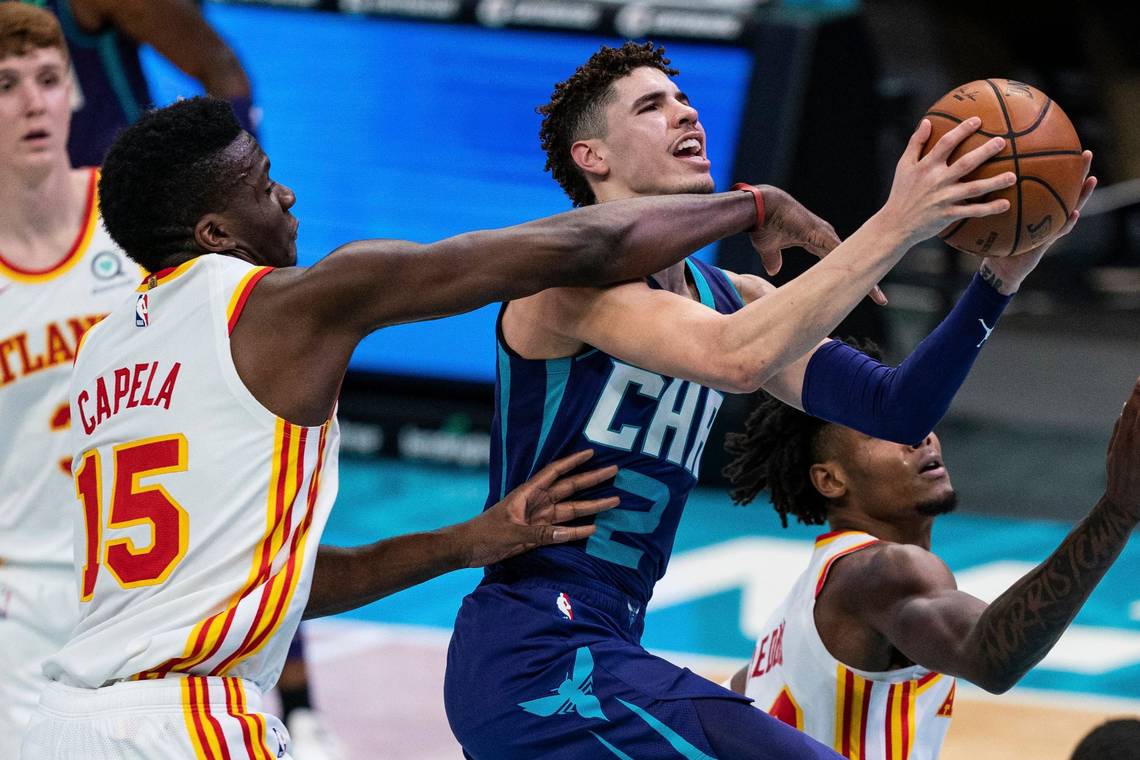 Ball scored 22 points, hauled down 12 rebounds, and dished 11 assists in a 113-105 victory over the Atlanta Hawks. It was only the tenth game in Ball's short career. He turned 19-years old in late August.
"A 19-year-old rookie does not look like this," said Charlotte head coach James Borrego. "This is rare what you're seeing."
The crazy thing about his record-setting game is that it occurred less than 24 hours after he nearly secured a triple-double in a game against his oldest brother, Lonzo. Against the New Orleans Pelicans on Friday night, LaMelo Ball scored 12 points, 10 rebounds, and 9 assists in a victory.
LaMELO BALL TRIPLE-DOUBLE
Opponent: Atlanta Hawks 1/9/21
Points: 22
Rebounds: 11
Assists: 10
Steals: 1
---
Say whatever you want about LaVar Ball. But the father of the three Ball brothers was right when he said his youngest son, LaMelo, was the best baller of the three.
Instead of attending the collegiate ranks due to eligibility issue with the NCAA, Ball headed down under to play with the Illawarra Hawks from Australia's NBL during his gap year before he could declare for the NBA Draft.
The Charlotte Hornets selected Ball with the third overall pick in the 2020 NBA Draft.
LaMelo Ball: Triple-Double Machine?
LaMelo Ball comes off the bench for the Hornets, but he's on the floor when it matters the most late in the fourth quarter.
In 31 minutes against the Atlanta Hawks, he shot 9-for-13 from the floor including 3-for-5 from 3-point range. He also tallied 12 rebounds and 11 assists in a well-balanced performance to help lead the Hornets to their third-straight victory. The Hornets are now back to .500 with a 5-5 record.
LaMelo Ball is a quick study. He only averaged 10.3 points in 20 minutes in his first four games. However, since the first of the new year, he's averaging 14.5 points, 7.5 rebounds, and 7.3 assists in 28 minutes of action.
"I live my life and I know what I'm capable of, so stuff like this doesn't move me like that," Ball said. "I know that's supposed to happen."
LaMelo drew accolades from scouts for his uncanny passing ability, but the big knock on him was his scoring ability. Since he joined the Hornets, Ball unselfishly passed first before looking for his own shot.
"He's a tall PG who can pass, can rebound and he's a smart player," said Atlanta Hawk's star Trae Young.
"You have to be active and aware when he has the ball," said teammate PJ Washington. "It's always fun playing with a guy like that. You don't know when it's coming. He might throw it behind his head, behind his back or straight to you."
Ball Brothers Triple-Double Records
Lonzo Ball, the older brother of LaMelo, recorded a triple-double in November 2017 of his rookie season with the Los Angeles Lakers. At the time, Lonzo set the NBA record for youngest player to record a triple-double with 19 points, 13 rebounds, and 12 assists. The record had since been broke by Luka Doncic, Markelle Fultz, and now his youngest brother, LaMelo.
On Friday night, the two brothers met in the Ball Bowl. The Charlotte Hornets faced the New Orleans Pelicans, where Lonzo was the starting point guard. The Hornets prevailed 118-110 and LaMelo almost tallied a triple-double with 12 points, 10 rebounds, and 9 assists.
But the next night, LaMelo didn't waste an opportunity to etch his names in the history books.
"Things are going to become even easier for him in this league as he plays more and more games," added Trae Young.
"He's not rattled by the moment," said Borrego. "It's like he's been doing this for a number of years."
"At the end of the day, we both ended up where we wanted to be," said Lonzo Ball. "Hard work definitely pays off. No matter who you are, if you put your mind to something you could do it. I really believe that. It worked for me. It worked for him."