Chalk up another bad beat in Orlando as a former #1 pick will miss the remainder of the season. Orlando Magic guard Markelle Fultz suffered a left knee injury against the Cleveland Cavaliers. Fultz blew out his ACL and will miss the remainder of the season while he recovers from knee surgery.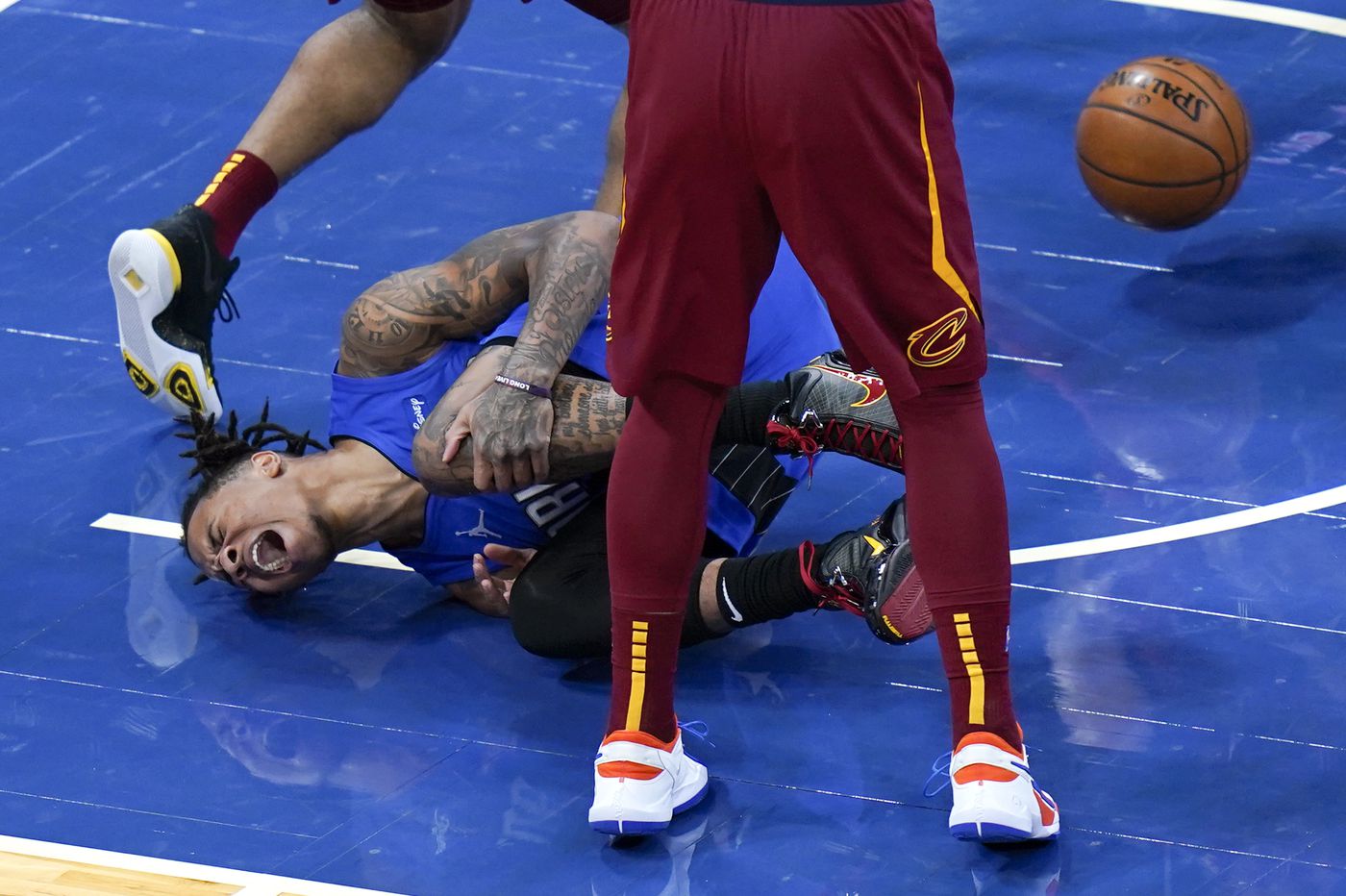 Fultz, 22, injured his left knee in the first quarter against the Cavs.
The Orlando Magic improved to 6-2 and sit in first place in the Southeast division. One of the reasons the Magic jumped out to a hot start had everything to do with Fultz's consistent play. He came into the game averaging a career-high 14.3 points and 6.1 assists per game.
"God has a plan for me and I know that this adversity will only make me stronger in the end," Fultz tweeted. "I believe in my brothers on this team and we have so much more to prove."
"It's a huge blow for us," said Orlando teammate Nikola Vucevic.
"He got the heart of a lion," said backcourt mate Terrence Ross. "He's super talented. He's always positive. I know he will be able to handle this."
Rookie Cole Anthony should slide into the starting lineup to fill in for Fultz. Cole averaged 8.7 points, five rebounds, and 3.4 assists off the bench during the first seven games.
Markelle Fultz goes down with a knee injury 🙏 Prayers Up pic.twitter.com/X84gxT8qyU

— NBA Central (@TheNBACentral) January 7, 2021
Fultz Shoulder Injury in Philly
The Philadelphia 76ers drafted Fultz with the #1 pick in the 2017 NBA Draft after a one-and-done season with the Washington Huskies.
Fultz injured his right shoulder and experienced a tumultuous rookie season due to the mismanagement of his injury by the Sixers' team doctors and medical staff. Fultz appeared in only 14 games and mostly played mop-up duty, averaging 7.1 ppg during his disappointing rookie campaign.
In his second year with Philly, Fultz appeared in 19 games and started just 15 due to thoracic outlet syndrome. He averaged 8.2 ppg in his short second season with the Sixers. Fultz lost his starting job when the Sixers acquired Jimmy Butler in a trade from the Minnesota Timberwolves.
Fultz got a second chance when the Sixers shipped him to the Orlando Magic in a multi-team deal. A healthy Fultz started 60 games for Orlando and appeared in 72 total games. He averaged 12.1 ppg and finally got an opportunity to play a full season in good health.
"Unfortunately for Fultz, this is really sad because for two years, he had the injury with his shoulder. Then last year, he finally got to play, and this year it was supposed to be a big year for him," said Vucevic. "He was ready and he started the season out awesome. This really sucks for a guy like him who has worked his way back. It's hard to see, and you feel for the guy."
Fultz recently signed a three-year contract extension worth upwards of $50 million.
Last week against Bradley Beal and the Washington Wizards, Fultz scored a career-high 26 points.