The Chicago Cubs lost 13 of their final 15 games heading into the All-Star break, including a disastrous 11-game losing streak that took them from the top of the NL Central to eight games back of the Brewers. That could make Chicago a seller at the upcoming trade deadline, with Kris Bryant among those who could end up playing for contenders by July 31.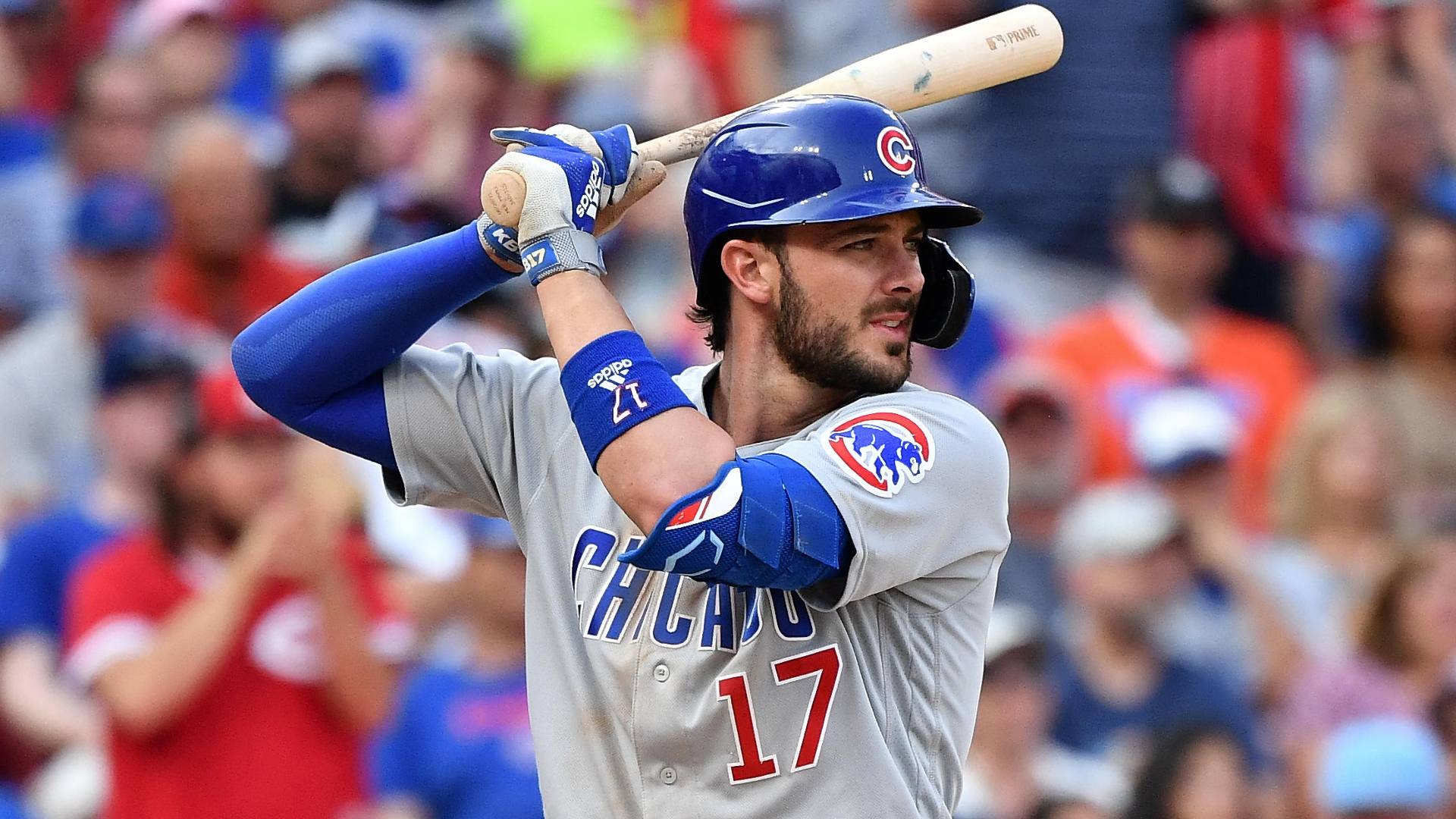 If Bryant moves in the next three weeks, the New York Mets may be the most likely suitor for the versatile Cubs slugger.
Bryant avoids talking trade rumors at All-Star Game
Bryant is putting together a season that will likely earn him some MVP votes, though he's not a serious contender to beat out the likes of Jacob deGrom or Fernando Tatis Jr. for the award. He's hitting .271 with 16 home runs so far this year, which earned him an All-Star Game appearance. He's also played all three outfield positions along with both first and third base, meaning he can fit in just about anywhere.
That also makes Bryant a valuable trade piece if the Cubs decide it's time to rebuild. Reporters asked Bryant about a potential trade several times during the All-Star break, but the 29-year-old didn't want to traffic in rumors.
"I give all of our Chicago media the same answer every time. I don't really have anything to add to it," Bryant told reporters. "But it could happen, that I could be here for two days, two months, two years, 10 years. It's all up in the air."
There are plenty of teams that could use Bryant's bat in their lineup. But one team keeps popping up again and again in the Bryant rumors: the Mets.
Rumors about New York's interest in Bryant have persisted since at least last year. Bryant even reported that he received a "Welcome to the Mets" text from a Connecticut number during the last offseason, and needed to call the Cubs and his agent to confirm that he hadn't been traded.
Mets seek offensive answers to match pitching
Now, the move makes more sense than ever. The Mets (47-40) lead the NL East by 3.5 games, and FanDuel Sportsbook sees them as the -260 favorites to win the division. They've allowed just 318 runs on the season: 3.66 runs per game, second-best in the majors behind the San Francisco Giants (3.65). But New York also possesses the second-worst offense in the majors, averaging just 3.76 runs per game.
While the Mets expect the offense to improve with the return of key pieces like Jeff McNeil and Brandon Nimmo, along with improving numbers from the likes of Pete Alonso and Francisco Lindor, Bryant would provide an instant boost to the floundering lineup. Bryant could play third base for New York, where the Mets have struggled to find a permanent fit.
"If the Mets give [Cubs president of baseball operations Jed Hoyer] what he's looking for, he'll trade [Bryant] there," ESPN's Jesse Rogers said on ESPN 1000. "But I think he might end up [staying], get the qualifying offer, turn it down, and the Cubs will take that compensator draft pick instead of some dreck they're gonna get back in a trade."
According to Rogers, Hoyer's high price for his position players might be the biggest stumbling block that prevents the Bryant trade rumors from becoming reality.
"It's not gonna be that easy to get back what Jed Hoyer wants [for] the position players," Rogers said. "My new prediction is: [Javy] Baez, [Anthony] Rizzo, and Bryant are on this team on Aug. 1."