Kris Bryant came up empty in his bid to be credited with an extra year of service time, according to an ESPN report that cited sources familiar with the ruling.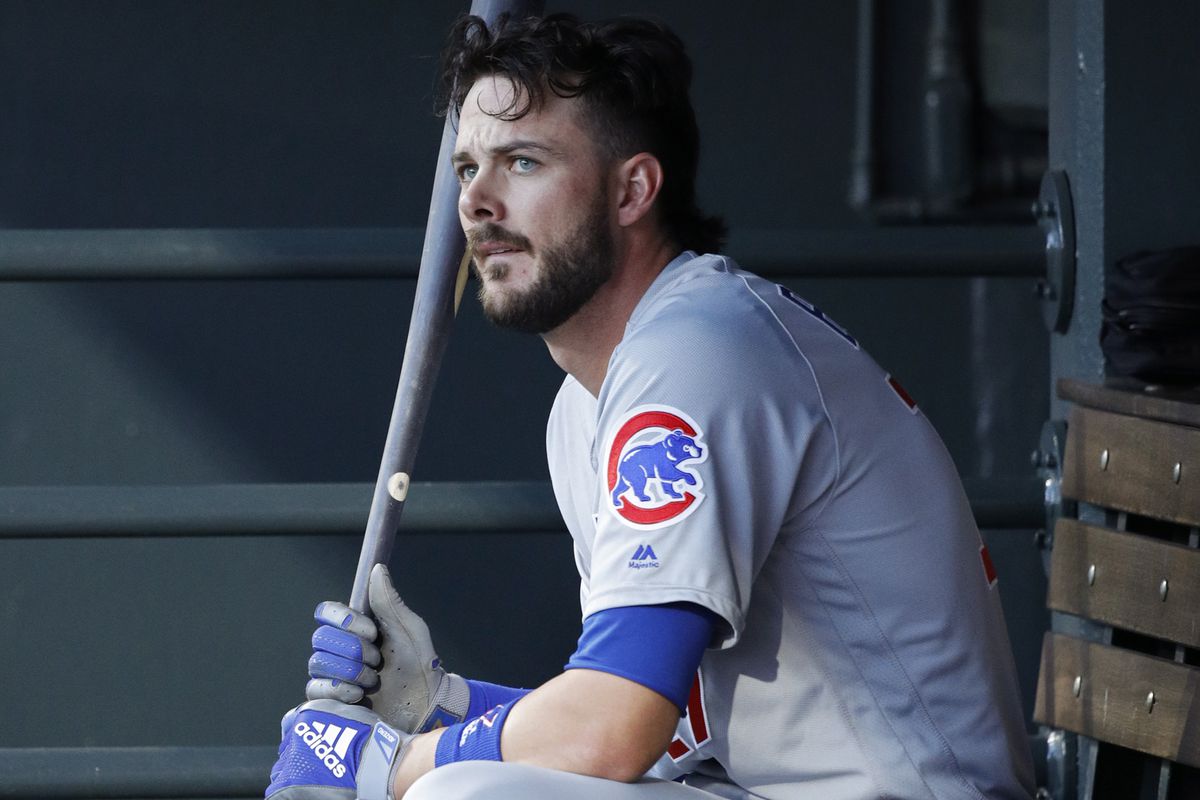 Arbitrator Mark Irvings ruled that Bryant's 2015 season did not count as a year of service, meaning Bryant won't become a free agent until after the 2021 season.
Cubs Manipulated Bryant Service Time as Rookie
Bryant hoped to get that season counted, which would have allowed him to hit free agency after the upcoming 2020 season. Experts considered that effort a longshot, as the Chicago Cubs broke no MLB rules in how they treated the third baseman.
The Cubs manipulated Bryant's service time in his rookie year. Chicago sent Bryant down to the minors, despite a blistering spring training performance. The Cubs then brought him up on April 17, 2015.
That left Bryant with only 171 days of service for the season, one short of the 172 days that constitutes a full year under Major League Baseball's collective bargaining agreement.
Reminder that Kris Bryant played in 151 games in the season in which he didn't get a full year of service time. He had 650 plate appearances.

— Matthew Pouliot (@matthewpouliot) January 29, 2020
Bryant filed the grievance immediately after his rookie year, but the process wasn't completed until this week. ESPN's sources said the ruling will likely be made public within a week after it goes through final review.
The ruling matters on several fronts. Bryant may lose out on some money by not hitting free agency until age 30 rather than 29. Bryant will make $18.6 million this season after reaching an agreement with the Cubs to avoid arbitration, but could be worth even more on the open market.
Cubs, Rockies Talk Third Baseman Swap
The Cubs benefit from the ruling because of how it impacts Bryant's current value. Chicago has floated the idea of trading their star third baseman, and teams will be more interested if they know Bryant can't pursue free agency for another year.
Bryant is already the subject of trade rumors. ESPN Chicago's Jesse Rogers reported that the Cubs and the Rockies have talked about trading Bryant straight up for third baseman Nolan Arenado, who wants out of Colorado.
Bryant hasn't expressed similar sentiments about the Cubs. The Chicago Sun-Times quoted a source as saying that Bryant was at peace with the arbitrator's decision, and didn't blame Chicago for fighting him on the service time issue.
"Kris is fine," the source said, according to a report by Gordon Wittenmyer. "[He's] focused on his workouts and preseason prep. Kris harbors no ill will whatsoever."
Bryant won the 2015 NL Rookie of the Year award, and followed that up by winning the 2016 NL MVP. He's made three All-Star teams in his first five years in the majors. Bryant batted .282 with 31 home runs and 77 RBI in 147 games in the 2019 season.
Few expect the Cubs to be a World Series contender, with or without Bryant. FanDuel Sportsbook lists Chicago near the middle of the pack as a +2900 pick to win the World Series, setting their win total at a modest 86.5.