Buzz City is, well, buzzing at the shocking news that "Kenny said no!" Just when you thought that the Charlotte Hornets hired Kenny Atkinson as their new head coach, Atkinson backed out of the deal and will remain an assistant coach with the Golden State Warriors. Mike D'Antoni and Terry Stotts are the leading candidates to become the Hornets' next head coach.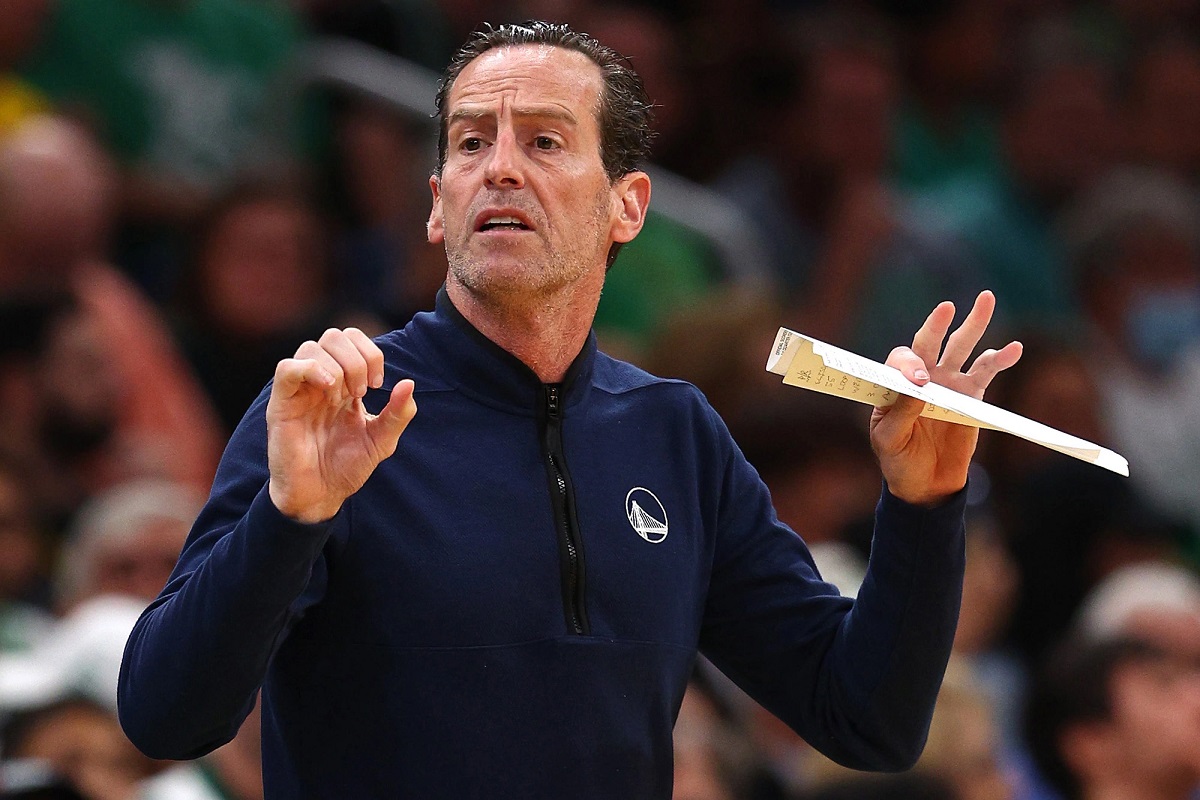 The Warriors won the 2022 NBA Championship on Thursday night when they defeated the Boston Celtics in six games. Approximately 36 hours after the Warriors were crowned champions, news broke on Saturday that Atkinson will remain with the team as an assistant under head coach Steve Kerr.
The Sacramento Kings hired Mike Brown, who was the Warriors' #1 assistant, to become their next head coach. With Brown taking the Sacramento gig, Atkinson earned a promotion and will sit next to Kerr on the bench.
The Warriors were listed among four co-favorites at +600 odds to win the 2023 NBA Championship, according to DraftKings' futures board. The Boston Celtics, Brooklyn Nets, and Los Angeles Clippers are also title co-favorites.
In case you're wondering, the Hornets are +12000 odds to win the 2023 NBA Championship. The Hornets haven't made a postseason appearance since 2016, and failed to secure a playoff berth via the Play-In Tournament in the past two seasons.
Buzz City shortlist: Mike D'Antoni or Terry Stotts?
Friends in Charlotte – season ticket holders who have been fans since the first year the Hornets joined the league as an expansion team in 1988 – were excited to land Atkinson as their new head coach. They couldn't wait for the NBA Finals to end so Atkinson would hop on a plane to Charlotte and meet with the front office to discuss options in the upcoming NBA Draft.
However, Atkinson never got on that plane. In fact, Atkinson never signed the four-year contract. He was waiting until the season officially ended to do so, but after the Warriors won the championship, he had serious reservations and second thoughts.
"Further conversations with the Hornets' organization led Atkinson to believe that both professionally and personally it would be best to remain with the Warriors," sources told ESPN.
Atkinson was among the finalists to replace James Borrego in Charlotte, along with Mike D'Antoni and Terry Stotts. However, Atkinson was the only candidate who had a face-to-face meeting with owner Michael Jordan. Jordan liked what Atkinson would bring to the table in terms of defense and analytics, and thought Atkinson would be the perfect coach for rising stars LaMelo Ball and Miles Bridges.
With Atkinson out, it seems likely that either Stotts or D'Antoni will become the Hornets' next head coach. There's an immediacy for general manager Mitch Kupchak to fill the position before the NBA Draft begins on Thursday evening, where the Hornets have the #13 pick.