NASCAR and Kansas Speedway officials announced Thursday that the race scheduled for May 31 will not run as planned. No specific reason was given for the postponement, but it is believed to be because of the COVID-19 global pandemic.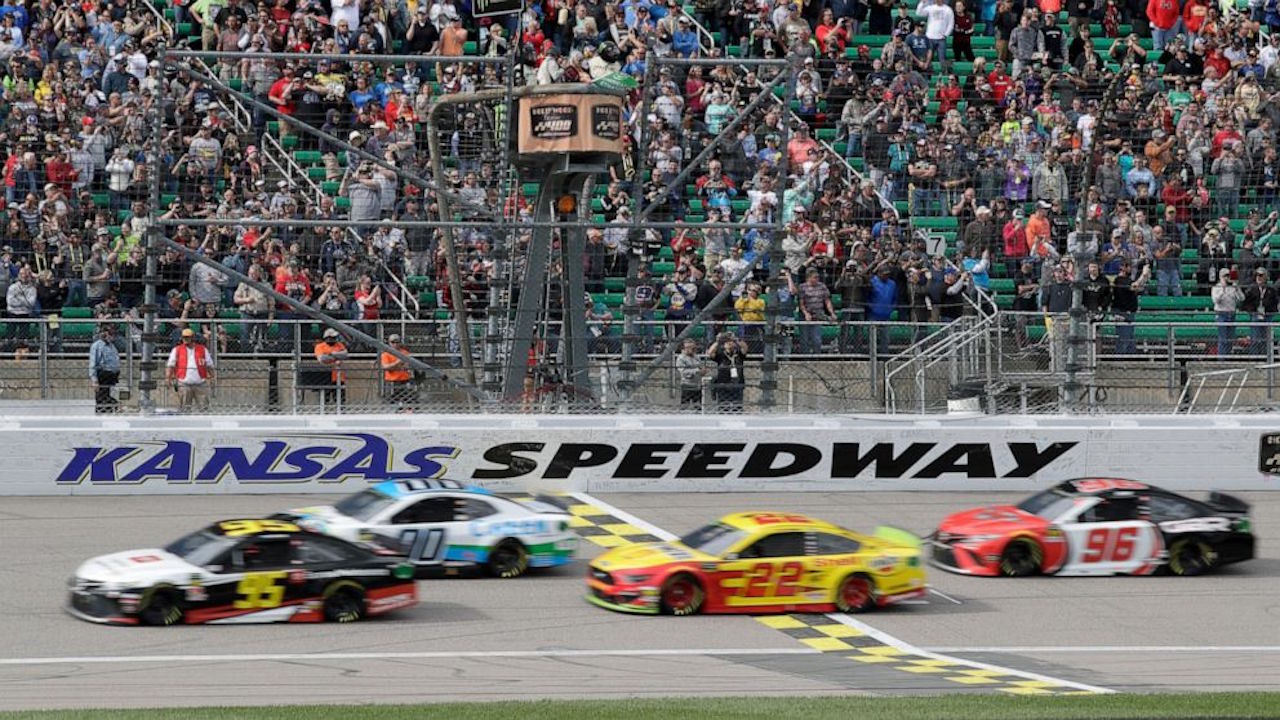 NASCAR is set to return to the track this Sunday following a two-month layoff. Darlington Raceway in South Carolina will host Sunday's race, as well as another event on the following Wednesday. Charlotte Motor Speedway has races scheduled for Sunday, May 24 and Wednesday, May 27.
Kansas Speedway was scheduled to host the May 31 NASCAR race, but will now have to wait until later in the year for the series to arrive. The speedway usually holds a race on that date, as well as another on Oct. 18. Bristol Motor Speedway in Tennessee will instead get the May 31 race.
Kansas Speedway president Patrick Warren said in a statement that he still expects his venue to host two races this season.
"First, I'd like to thank our fans for sticking with us during this time with so much being unknown for the past couple of months," Warren said. "NASCAR is working extremely hard on a schedule for the remainder of the year, and I look forward to seeing cars back on track very soon."
Race a Victim of Politics
Warren said Kansas Speedway was ready to host the May 31 NASCAR race, but the decision to postpone was out of his hands. Kansas Gov. Laura Kelly has announced a four-phase plan to reopen the state. They are in the midst of Phase 1, which allows barbershops and hair and nail salons to reopen.
Phase 2 was supposed to go in effect on Monday, opening other businesses and allowing gatherings of up to 30 people. Kelly put that on hold, however, saying in a news release the state's numbers are still too high.
"The good news is that hospitalizations and COVID-related deaths continue to decline, enabling us to move forward with our efforts to safely reopen Kansas," Kelly said. "Unfortunately, the daily rate of disease spread has not shown the downward trajectory necessary to move fully into Phase 2,. I said from the beginning that public safety must remain the top priority, which means that our reopening efforts must be driven by data, not dates."
Other Cities Affected by Reschedule
In addition to Kansas Speedway seeing its race postponed, Michigan, Sonoma, and Chicagoland also saw changes to their scheduled race dates. Following Bristol on May 31, NASCAR will hold it's next race in Atlanta on June 7. From there, NASCAR is scheduled to go to Martinsville (June 10), Homestead-Miami (June 14), and Talladega (June 21). All races will be held without fans.
NASCAR executive vice-president and chief racing development officer Steve O'Donnell says scheduling is a complex process.
"As we prepare for our return to racing at Darlington Raceway on Sunday, the industry has been diligent in building the return-to-racing schedule," O'Donnell said. "We are eager to expand our schedule while continuing to work closely with the local governments in each of the areas we will visit."