Australia's Josh Giddey is making a huge splash during his rookie season with the Oklahoma City Thunder, which includes a new record as the youngest player in NBA history to notch a triple-double.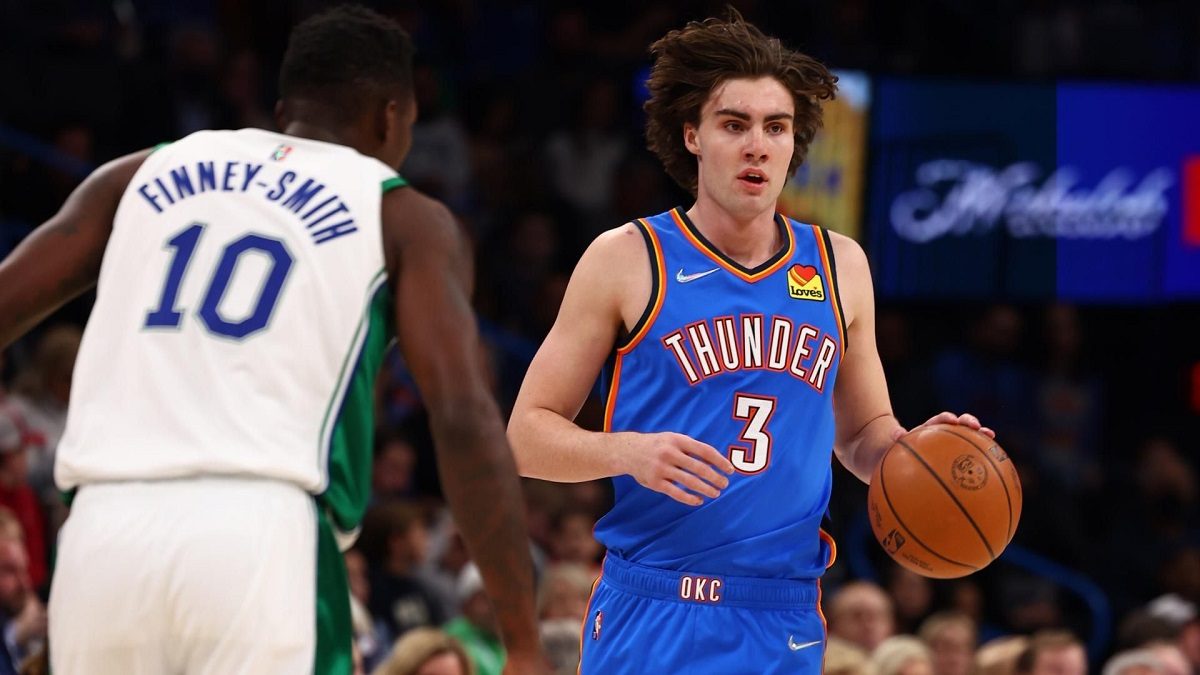 Giddey secured the first triple-double of his career with 17 points, 14 assists, and 13 rebounds for the Thunder in a 95-86 loss against the Dallas Mavericks.
As a consummate team player, Giddey wanted the win more than the record.
"It's cool," said Giddey. "The individual stats are good, you enjoy it for the night. But a win is always better than individual stats. If I have zero-zero-zero and we win, it's always better than if I have a triple-double and lose."
Giddey, who turned 19 in October, became the youngest player to score a triple-double at 19 years, 2 months, and 23 days. He eclipsed the former record held by LaMelo Ball from the Charlotte Hornets at 19 years, 10 months, and 17 days. Ball recorded his first career triple-double in January 2021, which was two months shy of his 20th birthday.
Giddey thunder from Down Under
The Thunder (13-23) is one of the worst teams in the Western Conference, but the emergence of Giddey has been one of the few positive things to come out of Oklahoma City this season. The Thunder selected Giddey with the sixth pick in the 2021 NBA Draft. The 6-foot-8 shooting guard spent his gap year playing pro ball in Australia with the Adelaide 36ers instead of accepting a scholarship to play college basketball in America.
Giddey earned a starting job after a strong performance in training camp and the preseason. He started all 31 games with the Thunder this season, averaging 11 points, 7.3 rebounds, and 6.4 assists per game. He needs to work on his 3-point shooting because he's only connecting on 26.1% of his shots from beyond the arc.
Jason Kidd, the Dallas Mavericks head coach had nothing but great things to say about the rookie from Australia.
"Giddey, that kid is unselfish," said Kidd. "As a 19-year old, he understands how to play the game. He's comfortable with the ball, his teammates all know that if he has it, they're gonna cut, because there's a chance that they can get it. He's comfortable shooting the three. He has the total package. At 19, it's just a matter of time, of understanding how teams are going to play him. He's as good as advertised."
You can back Giddey at +2500 odds to win the 2022 NBA Rookie of the Year. He's sixth on the prop betting board at DraftKings among all rookies, with Evan Mobley as the current favorite at -105 odds.