Joel Embiid got the bag. A big one. Embiid, the All-Star center for the Philadelphia 76ers, has agreed to a four-year contract extension worth $196 million.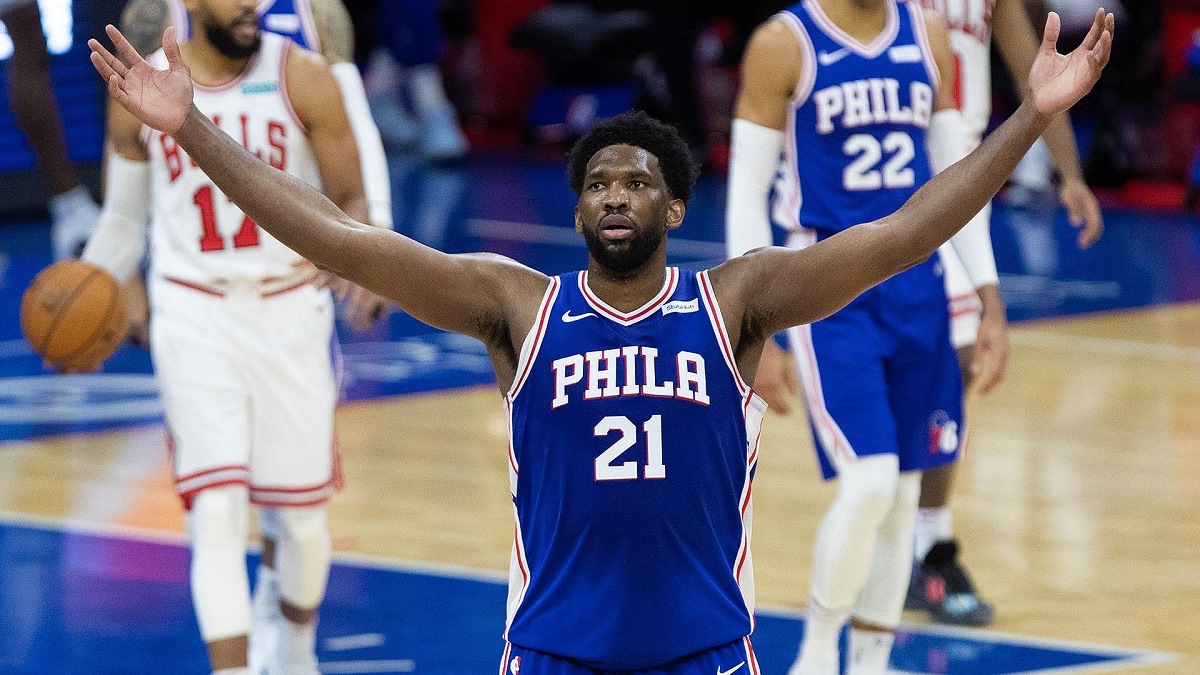 The deal ends any speculation that Embiid would test the free-agent waters and hunt for an NBA title somewhere other than in the City of Brotherly Love. Embiid, 27, had two more years on his existing contract and is now set to earn $261 million over the next six seasons.
Embiid finished second in MVP voting this season behind Nikola Jokic from the Denver Nuggets. In his fifth NBA season, he averaged a career-high 28.5 points per game. He also averaged 10.6 rebounds, 2.8 assists, and 1.4 blocks per game.
Embiid partially tore his meniscus, yet continued to play through the pain in the postseason. He averaged 30.4 points, 12.7 rebounds, and 2.1 blocks per game in the Eastern Conference semifinals against the Atlanta Hawks. The Hawks knocked the 76ers out in seven games after a horrendous series by Ben Simmons.
With Embiid under contract through the end of the 2026-27 season, the 76ers' next move is to decide what to do with Simmons. The 76ers could stand pat with him and gamble that Simmons will vastly improve his weak-sauce jump shot and awful free-throw shooting in the offseason, or they can cut their losses and trade him before the season starts.
The Portland Trail Blazers seem like the most logical destination for Simmons, who could serve as a replacement for CJ McCollum. Other teams that were interested in Simmons, like the Miami Heat, Chicago Bulls, and Los Angeles Lakers, signed other players to fill out their backcourts.
Simmons recently bought a house in LA, which fueled rumors about a potential trade between the Lakers and 76ers, though that looks less likely after the Lakers pulled off a trade with the Washington Wizards when Dennis Schroder decided to not sign a contract extension. Schroder signed a one-year deal with the Boston Celtics instead.
Meanwhile, the Miami Heat bolstered their backcourt by adding Kyle Lowry to the mix while the Bulls signed Lonzo Ball as their new point guard.
The Philadelphia 76ers are +1800 odds to win the 2022 NBA championship, according to the Circa Casino and Sportsbook in downtown Las Vegas.