Jimmer Fredette, nicknamed the "Lonely God" by Chinese sports media, dropped 70 points in a losing effort for the Shanghai Sharks against the Sichuan Blue Whales in overtime. Fredette, a former star with BYU, unleashed his third 70-plus point game with the Shanghai Sharks in the Chinese basketball league (CBA) since 2017.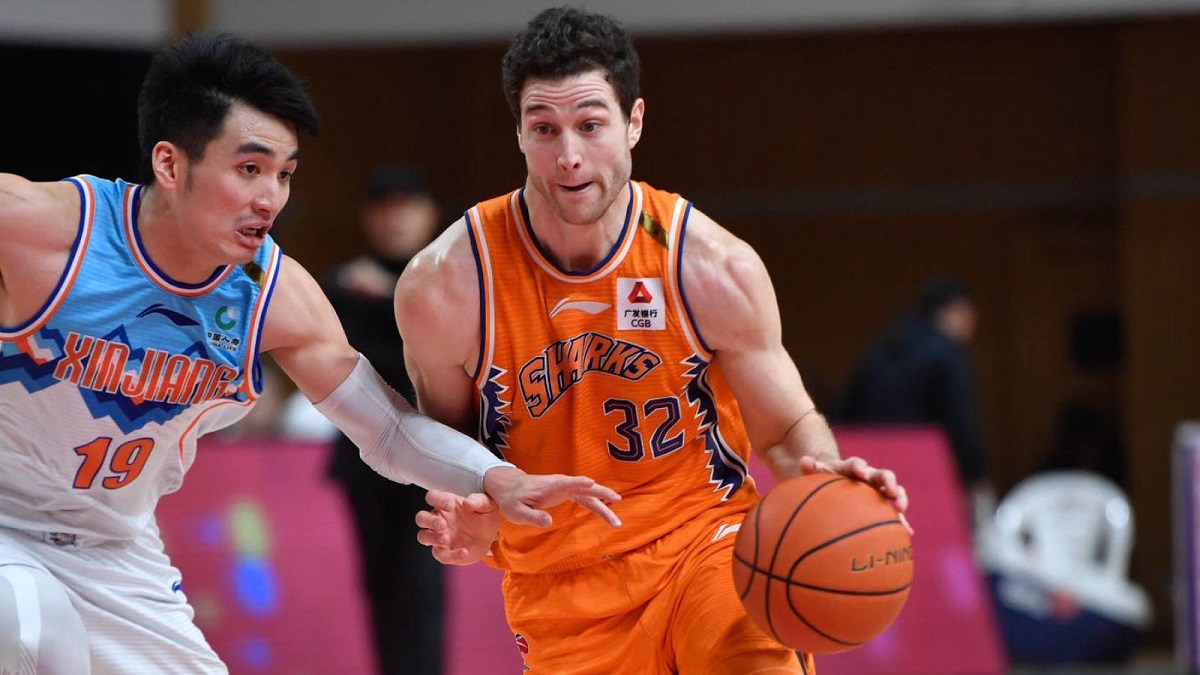 Fredette missed a triple-double by notching nine assists and eight rebounds to go along with his 70 points.
This was not Fredette's first rodeo either. With 70 points against the Sichuan Blue Whales, that remarkable scoring effort marked the third time he's unleashed 70-plus points in a CBA game. Back in 2017, he set a personal high with 73 points. In 2018, Fredette set a career-high with 75 points.
The Shanghai Sharks lost all three games in which Fredette scored 70 or more points.
---
JIMMER FREDETTE'S BEST CBA GAMES
75 points (2018) vs. Beikong
73 points (2017) vs. Guangsha
70 points (2021) vs. Sichuan
---
The Shanghai Sharks (14-19) slipped to 13th place out of 19 teams in the CBA. The Liaoning Flying Leopards are the best team in the CBA this season with a 30-3 record.
In 32 games this season, Fredette averages 26.3 points per game. He's shooting 45% from the floor and 38% from 3-point land.
Awesome game tonight here I'm China. Check the highlights below #70ball #11made3s #shanghai pic.twitter.com/GKKPB8uwpW

— Jimmer Fredette (@jimmerfredette) January 25, 2021
70 Points, Shanghai Nights
The Shanghai Sharks lost a tough overtime game against the Sichaun Blue Whales, 136-129.
Fredette took only 36 shots and knocked down half of them en route to 70 points. He shot 18-for-36 from the field, including 11-for-22 from 3-point range. He shot exactly 50% from the floor (on a 7-for-14 clip inside the arc), and 50% from 3-point land.
"It was just one of those nights," said Fredette.
Fredette earned 23 points from the free-throw line. He shot a perfect 23-for-23 from the charity stripe after drawing numerous fouls from the zebras.
Fredette: No More NBA?
After revitalizing his career in China, Fredette tried to return to the NBA in 2018. He appeared in six games with the Phoenix Suns at the end of the 2019 season. He averaged 3.7 points per game, mostly in garbage time. Despite his insane success overseas, Fredette just couldn't hold his own in the modern NBA, despite the fact that most teams love to run and gun, and to chuck treys with impunity.
Fredette's lackluster defense was his Achilles heel during his disappointing NBA career. He started seven games with the Sacramento Kings as a rookie in the 2011-12 season. Fredette, the former Naismith collegiate basketball player of the year out of BYU, appeared in 241 total NBA games with five different teams, including the New York Knicks. He also played two different stints with the Kings.
In the summer of 2019, Fredette latched on with the Golden State Warriors for a hot minute. He abruptly quit the NBA summer league because he didn't want to risk an injury while a lucrative contract offer was on the table for him to return to China.