Jimmer Fredette, who became a cult hero playing in China for the Shanghai Sharks, quit the Golden State Warriors summer league team after two games to avoid risking injury while he weighs his options to accept a lucrative contract to return to China.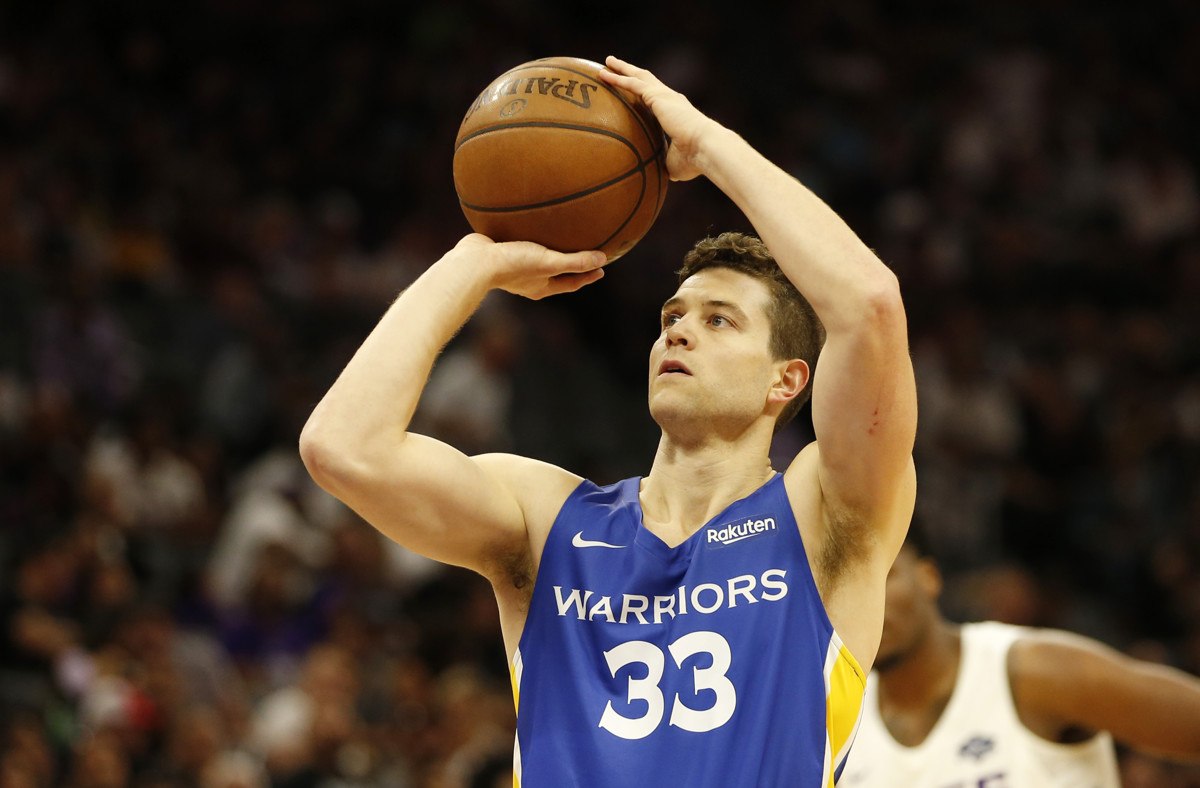 Fredette returned to the NBA last season with a brief stint with the Phoenix Suns. His return did not go as well as he hoped. He averaged 3.7 points per game during garbage time in 6 games. He shot only 27.6 percent from the field and did not connect on any three-pointers.
The Suns declined a team option on Fredette after taking a flier on him late in the season.
Fredette latched onto the Golden State Warriors summer league team. It seemed like a good spot for him while the Warriors knew he was a low-risk gamble.
Fredette played two games during a warm-up to the NBA Summer League, which is hosted in Las Vegas.
College Standout to NBA Washout
Fredette was a highly-touted recruit out of BYU when the Sacramento kings drafted him in 2011. Fredette hoped he could avoid the curse of the "awesome college player who struggled in the pros". However, that's exactly what happened.
Fredette's poor defense made him a liability. He also struggled to find his shot at the pro level. He was a high-volume scorer at BYU, but only averaged 7.6 points per game his rookie season. That would be his highest average as a pro.
Fredette played for four other NBA teams including the Chicago Bulls, New Orleans Pelicans, and New York Knicks before he washed out of the NBA at age 26.
Without many options available, Fredette headed around the world to play in the Chines Basketball Association. He became a superstar with the Shanghai Sharks and the locals nicknamed the "Lonely God". Fredette even dropped 75 points in a game last season..
NBA or China?
Fredette finally got the call he had been waiting for after a several year layoff from the NBA. The Phoenix Suns were in last place in the Western Conference and took a shot with Fredette. It didn't work out, which is probably good for him because he didn't want to get stuck playing on a terrible franchise.
When he had a chance to play with the Golden State Warriors,he jumped at the opportunity. If he impressed the organization, then he could join the Splash Brothers as they try to reshape the team after the loss of Kevin Durant.
However, things got a little weird for Fredette before he even got to Las Vegas. He got a couple of offers to return to China. After a couple of rough and tumble games, including one in which he got a technical foul arguing fouls with an official, Fredette decided it would be in his best health to quit the Summer League altogether while he figures out if he really wants to go back to China.
"He still can play," said Warriors summer league coach Aaron Miles. "I think he should still play. He should do whatever he feels is best for him and his family. I know a lot of times as you get older, sometimes it's more mental than physical. But I don't know his situation. I don't know what the reasoning behind it. But he definitely has a lot of basketball left."
In two games, Fredette averaged 9.5 points in 20 minutes of action, while shooting 44 percent from the field.
Fredette, 29, seemed like the old man on the team that also included the Warriors top three draft picks: Jordan Poole, Eric Paschall, and Alan Smailagic.