Professional sports gambler James Holzhauer had an impressive performance on Jeopardy! Thursday, winning $43,680 to secure his spot as the defending champion.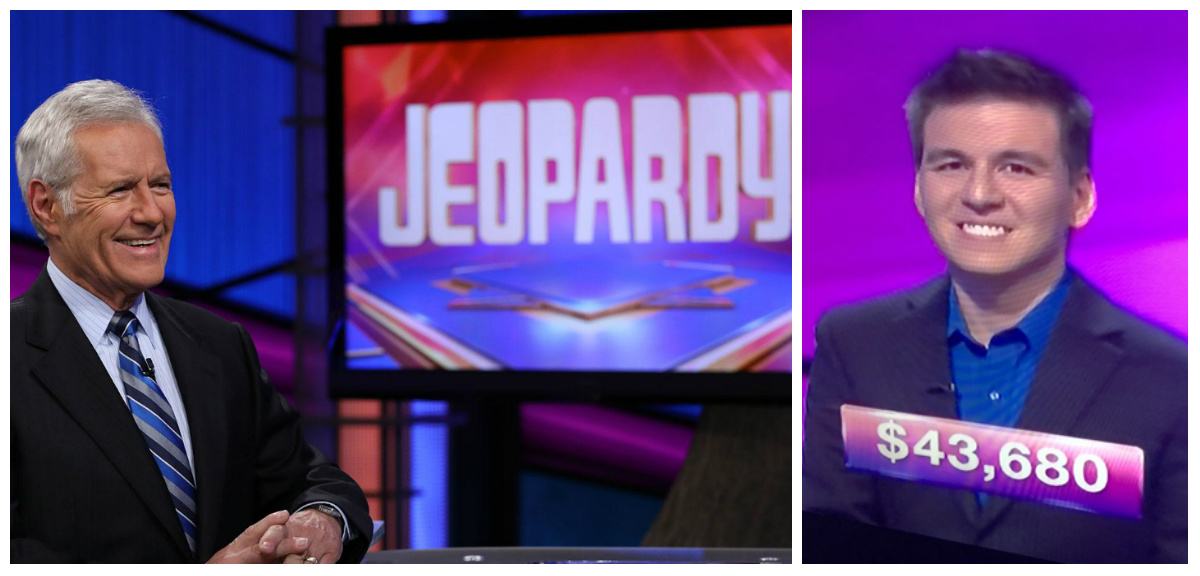 Holzhauer had locked up victory heading into Final Jeopardy!, as his $40,412 was more than double the $18,000 held by second-place contestant and defending champion Alex Koral.
Holzhauer Threatens All-Time Debut Record
Holzhauer proceeded to add $3,268 – a happy birthday message to his nephew Jack, who was born on March 26, 2008 – to his total when he correctly wrote "What is Great Salt Lake?" for Final Jeopardy!.
That concluded one of the more impressive debuts in the history of the game show. According to TheJeopardyFan.com, the record for first-day winnings is an even $50,000, with Myron Meyer pulling off that accomplishment back in 2002.
Holzhauer now lives in Las Vegas, where he bets on sports for a living, but he is originally from Naperville, Illinois.
Throughout the game, Hozhauer employed the Forrest Bounce, a strategy in which contestants constantly switch between categories rather than running down a single list of questions from top to bottom. The technique earns its name from Chuck Forrest, who first used it in Season 2 of Jeopardy!, then later went on to win the 1986 Tournament of Champions.
That technique has become common among players who have seriously prepared for their Jeopardy appearances. But it's not just bouncing around the board that gives Holzhauer the look of a champion who could stay on the show for a long time.
Stats Suggest Holzhauer Here to Stay
TheJeopardyFan.com also features a bevy of stats on players who appear on the show, and they make it clear that Holzhauer has staying power. Among his more impressive numbers, he went 32-for-33 in answering questions on the show, picked up nearly $15,000 with his two Daily Doubles, and went three-for-three on rebound attempts after other contestants missed questions.
According to statistical modeling done by the website, that puts him in elite company. Based on his first performance, TheJeopardyFan.com gives Holzhauer a 65 percent chance of becoming a five-time champion, and says that in simulations, his average winning streak extends to nearly 10 games. The site also predicts that he has a 70 percent chance of qualifying for the next Tournament of Champions.
Jeopardy! Has been on American television since 1964, with the current syndicated show having been running since 1984. Since that time, Alex Trebek has been the show's only host, guiding contestants through nearly 8,000 episodes.
The 78-year-old Trebek stunned and saddened Jeopardy! fans last month when he announced that he was battling stage 4 pancreatic cancer.
"Now normally, the prognosis for this is not very encouraging, but I'm going to fight this, and I'm going to keep working," Trebek said in a video announcement. "Trust told, I have to! Because under the terms of my contract, I have to host Jeopardy! for three more years. So help me. Keep the faith and we'll win. We'll get it done."