James Holzhauer continues to pile up records – not to mention dollars – during his run on Jeopardy!, as he broke his own record for the largest single-day win in the show's history in the episode that aired Wednesday.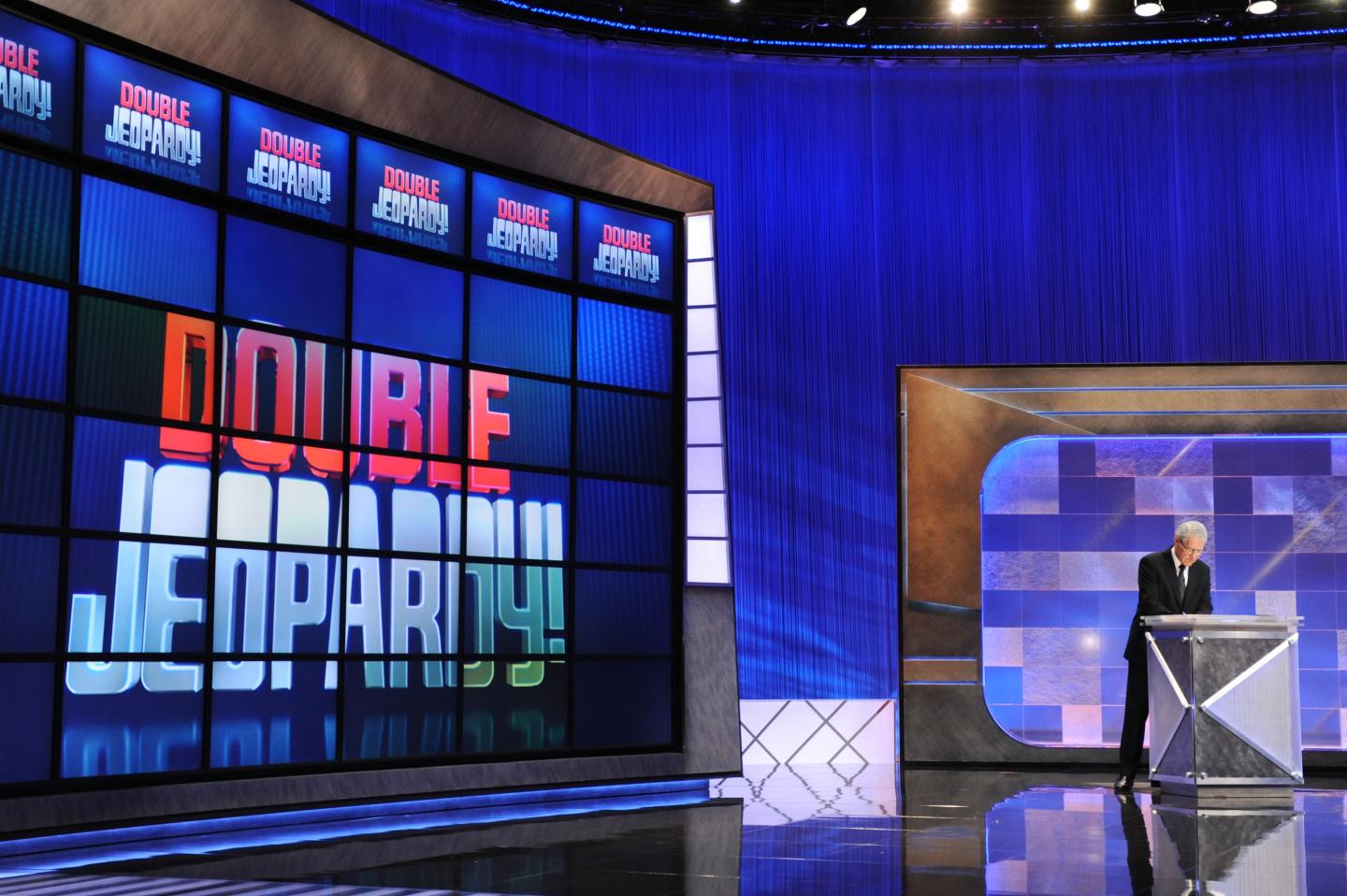 Holzhauer won an astounding $131,127 on Wednesday, shattering his previous mark of $110,914 that he set on April 9.
Holzhauer Joins Double-Digit Win Club
Wednesday's victory also marked the 10th win in a row for the Las Vegas-based professional sports bettor, making him only the eighth player in Jeopardy history to reach 10 wins. It was also the second straight night in which Holzhauer earned a six-figure prize, having won $106,181 on Tuesday. He now holds the top four single-day win totals ever.
Holzhauer's latest win may go down as one of the most dominating performances in Jeopardy history. The returning champion came into Final Jeopardy with $71,114, while his nearest competitor had just $5,400. That allowed him to safely make the largest bet in Final Jeopardy history, wagering $60,013 on the category "20th Century Literary Characters."
The clue was: "His first name refers to the ancient district in which you'd find the Greek capital; his surname is a bird." When Holzhauer correctly answered "Who is Atticus Finch?," he added another massive haul to his Jeopardy legacy.
The performance was historic by a number of measures. According to TheJeopardyFan.com, Holzhauer answered correctly 41 times without getting a single questions wrong, which appears to be an all-time best. The site also noted that his Coryat score – a measure of performance without considering the size of Daily Double or Final Jeopardy bets – was the fifth highest ever, behind only the top four performances by the legendary Ken Jennings.
Jennings, Rutter Records Still Far Off
When it comes to Jeopardy records, Jennings is the gold standard for Holzhauer to reach – though he still has a very long way to go when it comes to passing those all-time marks. While Holzhauer is already second in all-time winnings for regular play, Jennings has a record 74 wins, and that allowed him to rack up $2,520,700 in regular play.
There's also the all-time record including tournament play, which is held by Brad Rutter. The 2002 Million Dollar Masters and 2005 Ultimate Tournament of Champions winner never lost to a human opponent in an official Jeopardy game, and has won nearly $4.7 million on the show.
In a recent interview with Vulture, Holzhauer expanded on his background in sports betting, and talked about how it has made him a better player on the quiz show.
"My theory is that you need to be betting very aggressively on Daily Doubles and in Final Jeopardy. A lot of people bet big when their backs are against the wall, but…everyone thinks, 'Oh, I want to go into Final Jeopardy with some chance of winning.' But that's not the best strategy," Holzhauer told Vulture. "Players need to be playing more aggressively when they get Daily Doubles in "regulation time," so to speak."
When asked if he had "broken" Jeopardy, Holzhauer said that he didn't feel like that was the case at all, saying his style of play didn't require any new rules to combat – though he would be interested to see if his success would influence future players.
"I'd be interested to see if there was a new paradigm in the show," he told Vulture. "If someone comes along and breaks my record, and attributed it to my style, that would be really great."