Jake Paul delivered a first-round knockout of former MMA fighter Ben Askren on Saturday night to remain undefeated in his short career as a professional boxer.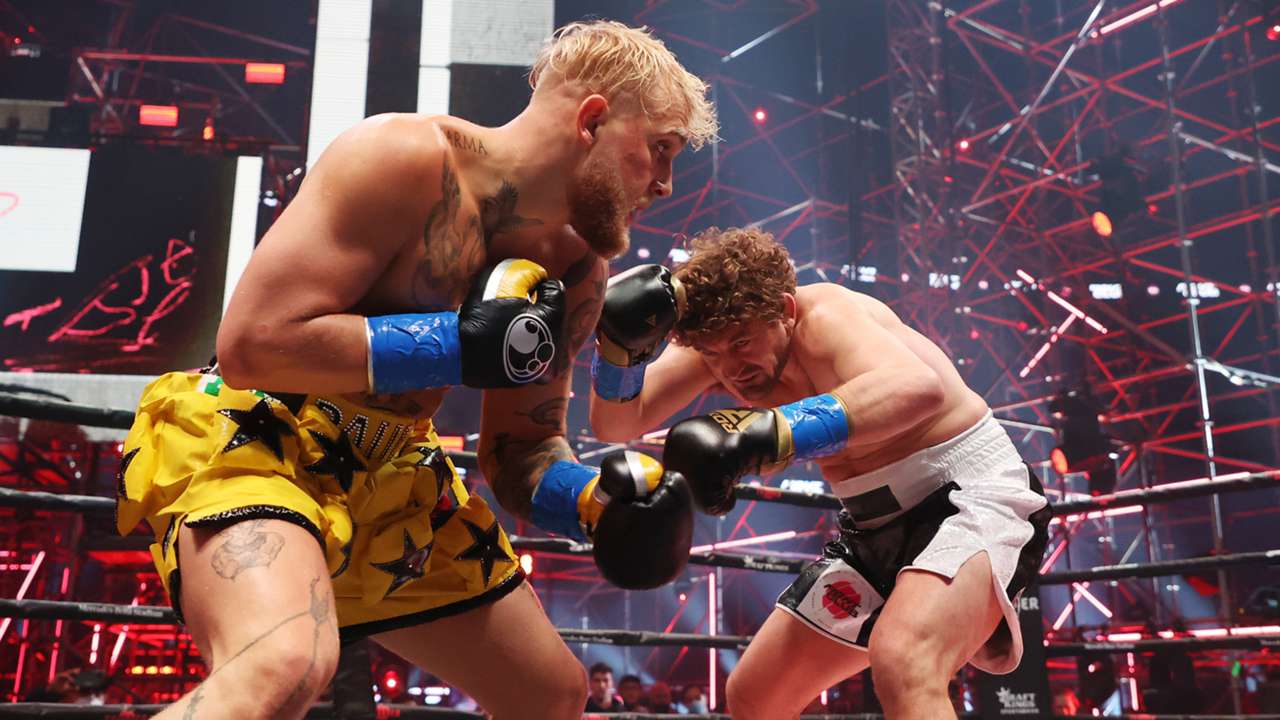 Paul (3-0, 3 KOs) landed a hard straight right hand at just under two minutes into the fight, sending Askren to the canvas.
Paul overpowers Askren in first round
Askren climbed back to his feet, but after the referee ended the fight because Askren was noticeably wobbly on his legs.
The ringside view of Jake Paul's TKO. @ESPNRingside pic.twitter.com/YgasSH1Br4

— SportsCenter (@SportsCenter) April 18, 2021
This marked Paul's third straight quick victory over an opponent making their professional boxing debut. The 24-year-old YouTuber finished fellow internet celebrity Ali Eson Gib in January 2020, then knocked out former NBA star Nate Robinson in November. 
After the fight, Paul delivered a message for all of those who doubted his boxing skills.
"I told y'all I was going to do it in the first round. I told y'all I'm a real fighter," Paul said. "I don't know how many times I've got to prove myself. This is for real."
Time to step up the competition?
Paul showed ring acumen during the short fight, feeling Askren out before delivering the final blow.
"I set him up for sure," Paul said afterward at a press conference. "I was going to the body the whole fight. I was barely hitting him. My check hook was f—ing him up. I was setting him up the whole time. I was saving the right hand for that moment. I knew he wouldn't see it coming."
Askren said that he felt he was fine after the knockdown, but that when the referee disagreed, there was little he could do to continue. He acknowledged that the loss was embarrassing given his professional MMA background — though Askren excelled as a grappler, not as a striker.
"I'm sorry I let you down, I didn't get into a fight with him," Askren said afterward. "People f—ing hate Jake Paul and they wanted to see me make him miserable, and I didn't do that. So I didn't let the MMA community down, I let the world down."
The biggest question coming out of the fight is this: just how good is Jake Paul in the ring? Even though Paul hasn't fought anyone with any boxing experience, he has shown competence in his bouts. If Paul wants a true test of his skills — an open question, as he can book lucrative paydays against non-fighters — he'll need to take on a fellow professional boxer in his next fight.
See, this has to stop. @jakepaul is not some scrub. He's a pro now. Askren, even though he's a @ufc fighter, is a grappler. Not a boxer. So why was he even in the damn ring? From now on, Paul needs to fight an actual boxer. He's gonna hurt any non-boxer.

— Stephen A Smith (@stephenasmith) April 18, 2021
"See, this has to stop. Jake Paul is not some scrub. He's a pro now," Stephen A. Smith wrote on Twitter. "From now on, Paul needs to fight an actual boxer. He's gonna hurt any non-boxer."