By now, Santa Barbara has this American race routine down pretty well. Come over to the US, drop into Grade 1 turf race, beat all comers, rinse and repeat.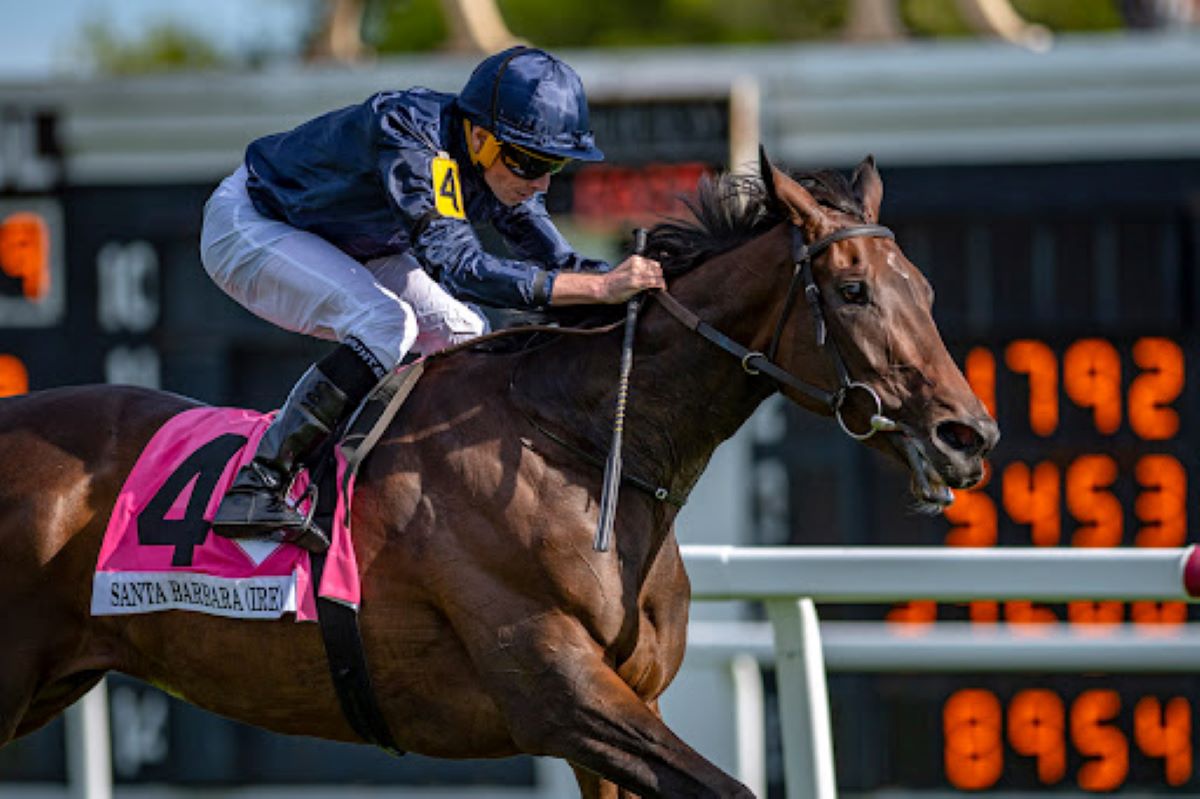 Which is what Santa Barbara did Saturday at what is likely Arlington Park's last marquee card. The Irish invader dropped into Arlington Park's Grade 1 Beverly D Stakes and left with a three-length victory.
If this sounds familiar, it should. Last month, trainer Aidan O'Brien sent Santa Barbara and assistant TJ Comerford across the Atlantic to Belmont Park. That produced a troubled, but eventual half-length victory in the Grade 1 Belmont Oaks Invitational.
This time, O'Brien sent the 3-year-old daughter of Camelot to the Chicago suburbs for what is likely Arlington Park's last hurrah. The 97-year-old track is on the block and even with a couple of racing entities interested in buying the 328-acre property, owner Churchill Downs Inc. isn't likely selling to one.
Two Emmys a steal for bettors, Brinks heist for owners
That put a brighter light on what is likely the final Arlington Million Day. That race, now named the Mr. D Stakes in honor of former Arlington Park owner Richard Duchossois, stole its own spotlight. That theft, courtesy of 27/1 long shot Two Emmys, who wired the field for his first Grade 1 victory. The 5-year-old gelding nipped 2/5 favorite Domestic Spending by a neck, paying $56.20.
Hefty as that is, it's nothing compared to what Two Emmys brought his owners. Hugh Robertson and Wolfe Racing bought the son of English Channel for $4,500 at the 2017 Keeneland September Yearling Sale. In 2021 alone, Two Emmys is 2-3-0 in six starts, banking $468,990 of his career $545,708 in earnings.
Santa Barbara's payoff for bettors was far more modest. The even-money favorite paid $4 for her victory over 1.10/1 second-favorite Mean Mary, who was looking for her first Grade 1 victory. True to her name, Mean Mary crashed through the gate prematurely. She went back in with no trouble and – when they opened the gate for keeps – set the pace.
Santa Barbara seized command in the stretch
She led at every call of the 1 3/16-mile race until the stretch, when Ryan Moore steered Santa Barbara wide and sent her past Mean Mary and Naval Laughter. Moore went to a hand ride as Santa Barbara pulled away down the stretch. Mean Mary barely held off Lemista for second.
"She was very comfortable through the race. Very straightforward today," Moore told Arlington Park after the race.
Santa Barbara is very comfortable in the States. She's 2-for-2 in America, 1-2-0 in her four races in Ireland and England. That lone victory came in her debut as a 2-year-old last September at Curraugh.
This family keeps very fast company
This is what it takes to keep up with your siblings. Santa Barbara's sister is Iridessa, who won the 2019 Breeders' Cup Filly and Mare Turf. One of Santa Barbara's brothers is Order of Australia, who won last year's Breeders' Cup Mile at 73/1.
Santa Barbara holds her own in that family. She's 3-1-0 in six outings, banking $731,612. She averages nearly $122,000 per start.