The Mr. D. Stakes is the race made famous by another name – the Arlington Million. When you're the first horse race offering a seven-figure purse, you want that "Million" in the title.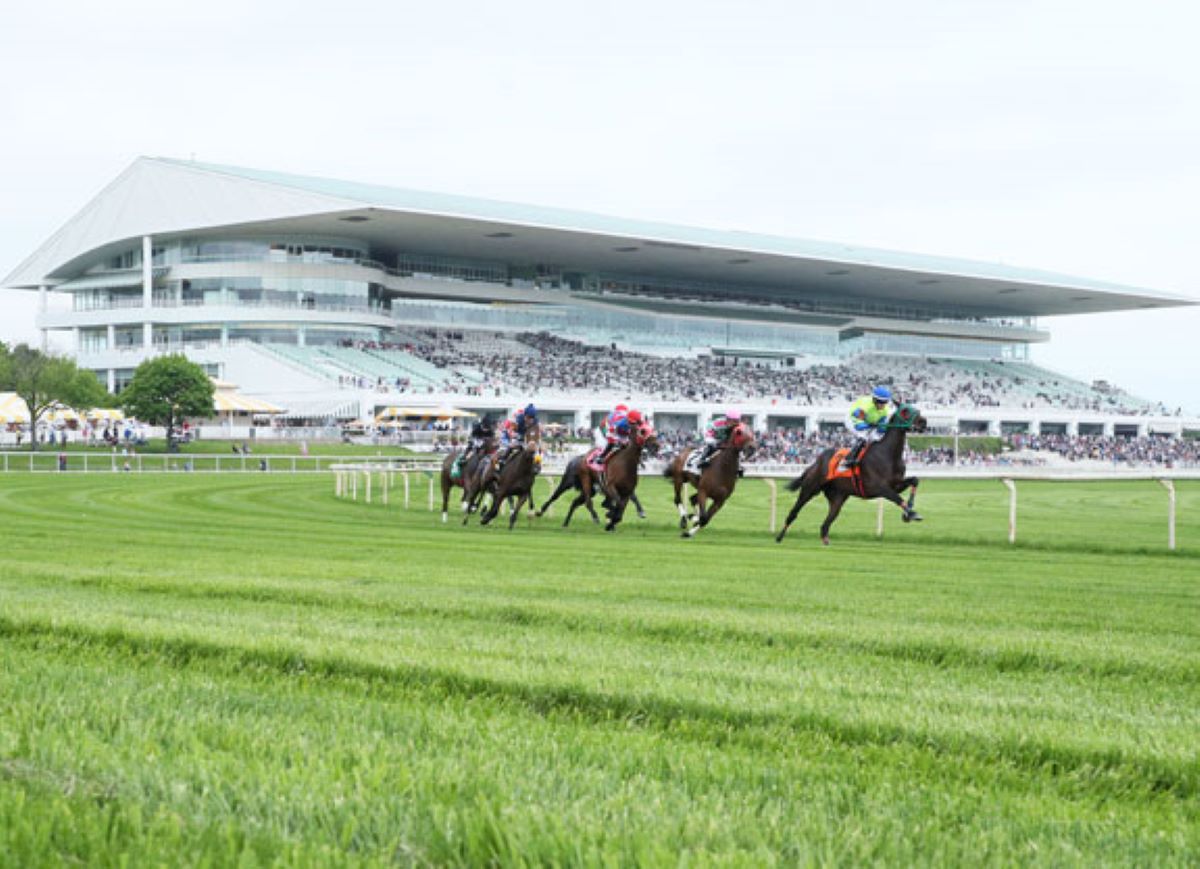 At this point in what is a bittersweet, likely final running of the race formerly known as the Arlington Million, Illinois racing fans will take any title they can get. Even if the $600,000 purse is three-fifths what it was when it held the "Million" label in the title.
Arlington Park, one of the most beautiful racetracks in the country, is due to close after this year's meet ends Sept. 25. Churchill Downs Inc., which owns the nearly century-old track in the western Chicago suburb of Arlington Heights, put Arlington Park up for sale. The company made it clear it has no intention selling to an entity that will keep horses running around the 326-acre property.
Which brings us to this weekend's 1 ¼-mile Grade 1 Mr. D. Stakes, the race formerly known as the Arlington Million. Named after 99-year-old Richard Duchossois, a decorated World War II veteran and Chicago-area businessman who owned Arlington Park for 17 years, the Mr. D comes with a rich history. This is the race John Henry ushered into the public consciousness – with the iconic Bill Shoemaker aboard — with a nose victory over The Bart in the inaugural 1981 event.
Chad Brown knows this race very well
John Henry added a win in the 1984 edition, the only horse to win multiple events. Horses such as Golden Pheasant, Gio Ponti, The Pizza Man, Debussy and the 2019 winner at 1/2 – eventual Horse of the Year Bricks and Mortar – joined John Henry on the winner's roll. There was no 2020 race due to the pandemic.
Speaking of Bricks and Mortar, he gave trainer Chad Brown his record fourth title – and third in a row. The turf training maestro brings in the 6/5 favorite looking for No. 5 – Domestic Spending. The English-bred, Kingman progeny comes in with a four-race winning streak: three of those Grade 1s.
And Domestic Spending hasn't been picky about picking up those Grade 1s, winning at Del Mar (Hollywood Derby), Churchill Downs (Turf Classic) and Belmont Park (Manhattan Stakes). The Manhattan victory on the Belmont Stakes undercard answered all the questions about who is the best turf router in North America.
Could 'Mr. D' in this case stand for Domestic Spending?
Domestic Spending loves this 10-furlong distance. Connections love his form. He's 6-for-7 in his career, with the only loss coming last July in the Grade 2 National Museum of Racing Hall of Fame Stakes. Then, you add Brown pulling the strings and Flavien Prat at the controls. Add it all up and curbing Domestic Spending is a tough ask.
If you're going to make that ask, who better to make it with than an Aidan O'Brien product: Armory (9/2)? The son of the late Galileo made his racing bones running against some of Europe's top horses. He finished third to Love and Audarya in the Group 1 Prince of Wales Stakes at Royal Ascot. He won the Group 2 Huxley Stakes and finished fourth in the Group 2 York Stakes.
Last year, Armory finished fourth in the Group 1 Tattersalls Gold Cup and third in the Group 1 Irish Champion Stakes – both to Magical. He then went Down Under and finished second in the Group 1 Cox Plate in Australia. All that travel and all that competition didn't prevent the 4-year-old from hitting the board 12 times in 15 races (5-3-4). Nor did it prevent Armory from banking more than $1.2 million.
O'Brien vs. Brown provides juicy Mr. D Stakes finale
It bears mentioning O'Brien won this race twice: with Powercourt (2005) and Cape Blanco (2011). It also bears mentioning Ryan Moore returns to pilot Armory. Last time we saw Moore on this side of the Atlantic, he was winning the Belmont Derby Invitational and the Belmont Oaks.
Outside of those two, the other intriguing name is the Other Brown: Zulu Alpha (8/1). Intriguing, from the standpoint that if this was 2020, Zulu Alpha wouldn't be close to 8/1. You don't hang 8/1 on a horse who went 3-for-5 with a Grade 1 (Pegasus World Cup Turf) and two Grade 2 (Elkhorn and Mac Diarmada) scores.
Grade 1 Mr. D Stakes/Arlington Park
Morning Line (Jockey/Trainer)
Strong Tide, 15/1 (Julio Felix/Michael Lauer)
Glynn County, 12/1 (Julien Leparoux/Mike Maker)
Domestic Spending, 6/5 (Flavien Prat/Chad Brown)
Two Emmys, 10/1 (James Graham/Hugh Robertson)
Zulu Alpha, 8/1 (Luis Saez/Chad Brown)
Another Mystery, 20/1 (Jose Lopez/Chris Block)
Space Traveller, 20/1 (Daniel Tudhope/Brendan Walsh)
Bizzee Channel, 6/1 (Jareth Loveberry/Larry Rivelli)
Armory, 9/2 (Ryan Moore/Aidan O'Brien)
Big Dreaming, 15/1 (Adam Beschizza/Wayne Catalano)
You do, however, on a horse coming off an inexplicable fifth in the July 17 Arlington Stakes. Especially when that inexplicable fifth came as the 4/5 favorite in a Grade 3. That was the 8-year-old gelding's first race in 10 months, since he finished third in a Grade 3 at Kentucky Downs.
The pick: Armory. Sure, this is Domestic Spending's race to lose and even if you somehow got 6/5 on him – and don't expect to — there's a hint of value there. But the real value here from a battle-tested European import can't be ignored. We've seen what happens when O'Brien ships a horse from Ireland to the US for a particular race. And Armory is the latest example. On the underneath-ticket exotics front, don't ignore fellow European shipper Space Traveller at 20/1.