Churchill Downs Incorporated announced Tuesday that Arlington Park, one of North America's most iconic race tracks, and the home of the Arlington Million, is up for sale.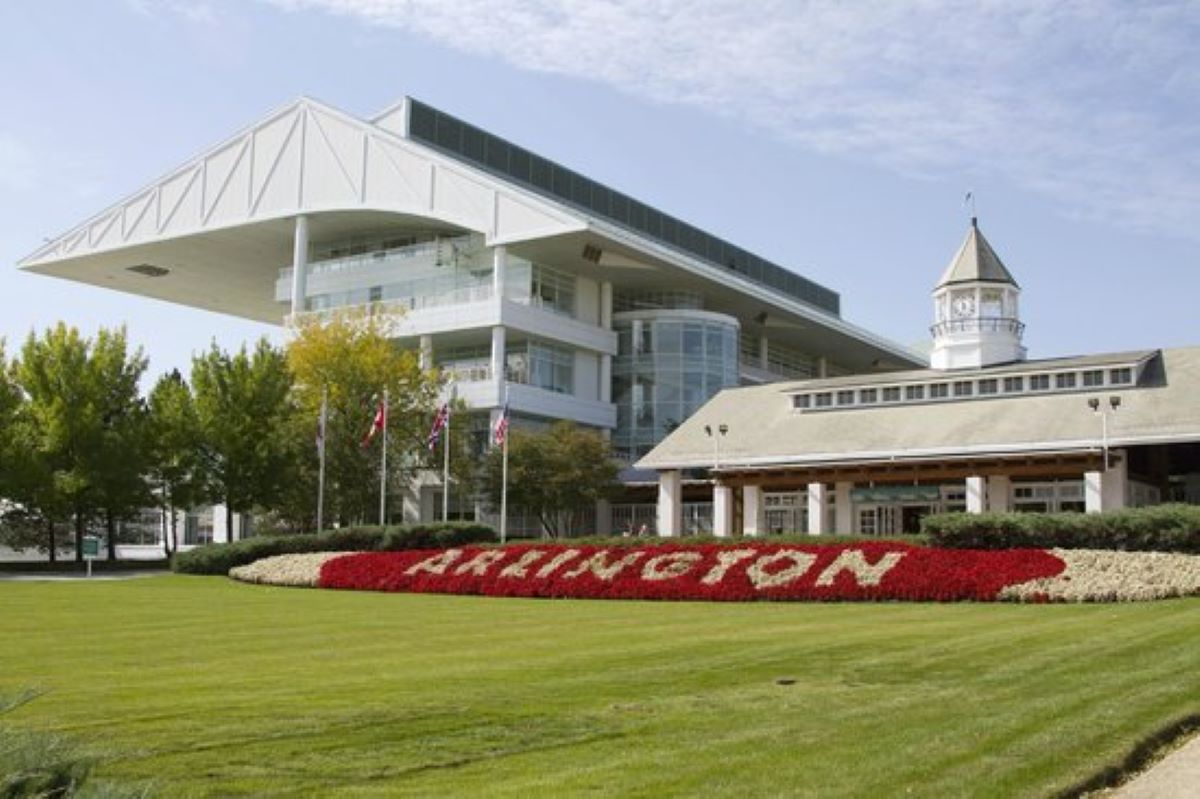 Through commercial real estate company CBRE Group, CDI opened the market for the 326-acre Arlington Heights, Ill., property, located in Chicago's northwest suburbs. At the same time, CDI said in a release that any sale of the property won't interfere with Arlington Park's 2021 racing season.
That season begins on April 30 and runs through Sept. 25. In its release, CDI said it does not expect any sale of the development-targeted property to close before Arlington's 2021 season ends.
"Arlington's ideal location in Chicago's northwest suburbs, together with direct access to downtown Chicago via an on-site Metra rail station, presents a unique redevelopment opportunity. We expect to see robust interest in the site and look forward to working with potential buyers, in collaboration with the Village of Arlington Heights, to transition this storied location to its next phase," said Churchill Downs Inc. CEO Bill Carstanjen in a statement.
CDI says it remains open to other Illinois options
At the same time, Carstanjen said CDI plans on keeping Arlington's racing license and remains open to moving it "to another community in the Chicagoland area or elsewhere in the state."
This imperils Arlington Park's racing future, a mere three years before it is due to turn 100. Carstanjen said in a July 2020 conference call with investors and analysts that the economics for Arlington Park racing "don't work." In CDI's case, one reason they don't work is because the company also owns the majority interest in Rivers Casino, which is 15 miles from Arlington Park.
Rivers Casino is Illinois' largest casino. Even with Illinois approving casinos and sports wagering at race tracks, CDI doesn't want to open a casino at Arlington Park and cannibalize its cash cow down the road.
Arlington Park's land more valuable in another life
"We'd like to give the state, given everything that's going on, an opportunity to help us find a better long-term solution," Carstanjen said on that call last year. "But the long-term solution is not Arlington Park. That land will have a higher and better purpose for something else at some point."
Race fans cognizant of Arlington Park's storied history would beg to differ. The track played host to the likes of Triple Crown winners Gallant Fox and Omaha in the 1930s when the Arlington Classic was a must-stop for the country's top 3-year-olds.
In 1973, Secretariat made his first start after winning the Triple Crown at Arlington Park. Forty-one thousand people packed the track to watch him win the Arlington Invitational. That came three weeks after Secretariat won the Belmont Stakes by 31 ½ lengths.
Arlington Million forever holds important distinction
Arlington Park became a must-stop for the country's top horses in 1981. That's when the Arlington Million became the world's first $1 million Thoroughbred race. John Henry won the inaugural Arlington Million under Bill Shoemaker, then captured his second three years later at age 9.
Probably the most famous Arlington Million took place in August 1985, a month after fire ravaged the Arlington Park grandstand. Yet, 35,000 fans watched Teleprompter's victory from temporary stands and tents.
Under previous owner Richard Duchossois, who put millions into rebuilding Arlington Park, the track became one of North America's best. But even then, financial pressures forced Duchossois to shut down Arlington Park for two years in 1998-1999. He sold the track to CDI in 2000.