It takes a lot to upstage the Grade 1 Travers Stakes, but undefeated Life Is Good facing standout one-turn artist Jackie's Warrior in the Grade 1 H. Allen Jerkens Memorial Handicap could be the best race on the Aug. 28 Travers Day card at Saratoga.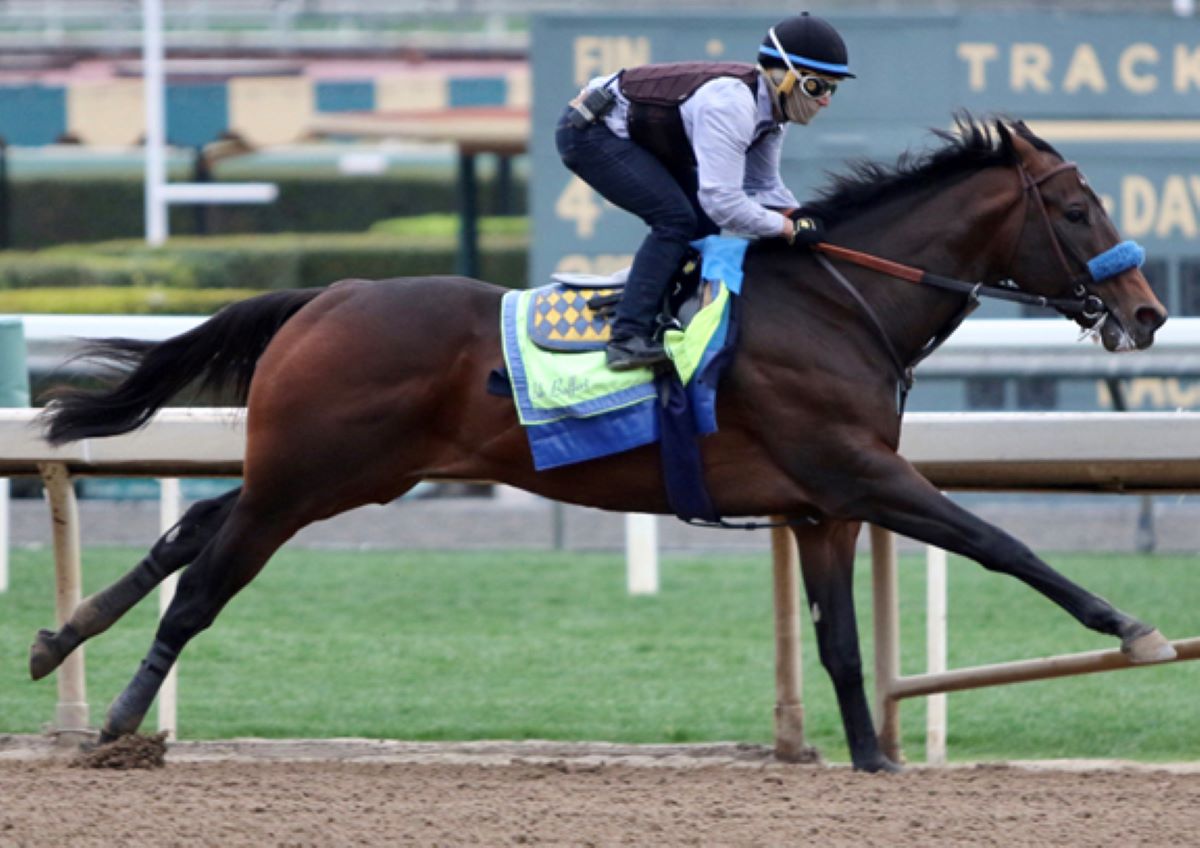 According to the Daily Racing Form, Life Is Good's new trainer – Todd Pletcher – targeted the Jerkens for Life Is Good's return after more than five months on the shelf. "That's our current target," Pletcher told the DRF. "See how the horse continues to train, but you're not going to find any easy spots to come back in, I wouldn't think."
The 3-year-old, former Bob Baffert charge hasn't run since destroying the San Felipe Stakes field by eight lengths in March. That was his third victory in as many starts, stamping the Into Mischief colt as a Kentucky Derby front-runner.
It's been a turbulent five months for Life Is Good
That stamp didn't last long, however, as Life Is Good suffered a leg injury during a routine workout at Santa Anita Park. At the time, he was the 3/1 Derby futures favorite at MyBookie and Circa Sports, and was 7/2 at William Hill Nevada.
As he recuperated, Life Is Good's owner, WinStar Farm, transferred him from Baffert's California barn to Pletcher's New York headquarters. In between, Life Is Good put in three workouts at Keeneland under WinStar's in-house trainer, Destin Heath. Life Is Good covered the last of those on July 13 in 48 seconds for four furlongs — the eighth fastest of 60 at that distance that day.
Afterward, WinStar shipped Life Is Good to New York. Since then, he's worked out twice at Saratoga. The last of those two four-furlong breezes came last Saturday. It took him 49.14 seconds, 10th of 59 at that distance that day.
The goal: Back to two turns
WinStar President, CEO, and Racing Manager Elliott Walden told the DRF that the Jerkens is a means to an end when it comes to putting Life Is Good back in two-turn races. En route, however, there's a rather imposing obstacle running in the way of Life Is Good's undefeated record.
You know that obstacle as Jackie's Warrior who re-established himself as the reigning one-turn, middle-distance powerhouse with a 7 ¼-length dissection of the Grade 2 Amsterdam field last Sunday. That came at the expense of runner-up Drain the Clock, who beat Jackie's Warrior by a length in the Grade 1 Woody Stephens on Belmont Stakes Day.
Trainer Steve Asmussen, who remains three wins behind Dale Baird for the most wins by a North American trainer, already dialed in Jackie's Warrior for the Jerkens. And why not? The Maclean's Music colt is unbeaten in three Saratoga races. That Woody Stephens loss remains his only setback in seven, one-turn races.
Asmussen unafraid of the challenge
"Jackie's Warrior's resume here at Saratoga is hard to match," Asmussen said after the Amsterdam. "This race was to get back on track for the Jerkens. With his performance today, on top of what he did in the Pat Day Mile, he'll have a lot to say in the one-turn division the rest of the year."
Speaking of Drain the Clock, trainer Saffie Joseph Jr. said after the Amsterdam that he's headed to the Jerkens as well. Again, why not? Even after that loss, Drain the Clock is 4-for-6 and hasn't finished out of the exacta this year. He's the only colt to beat Jackie's Warrior in a one-turn race.
Oh, and remember Following Sea? Pletcher told the DRF he's likely for the Jerkens as well. That marks his first start since his second in the July 17 Haskell. That deceptive place came after Hot Rod Charlie was disqualified and stewards elevated Following Sea to second. He finished 18 ¼ lengths behind Hot Rod Charlie and eventual champion Mandaloun.