Hikaru Nakamura finished off a straight-sets victory over Russian grandmaster Daniil Dubov on Tuesday to book his place in the championship match of the Magnus Carlsen Chess Tour Finals.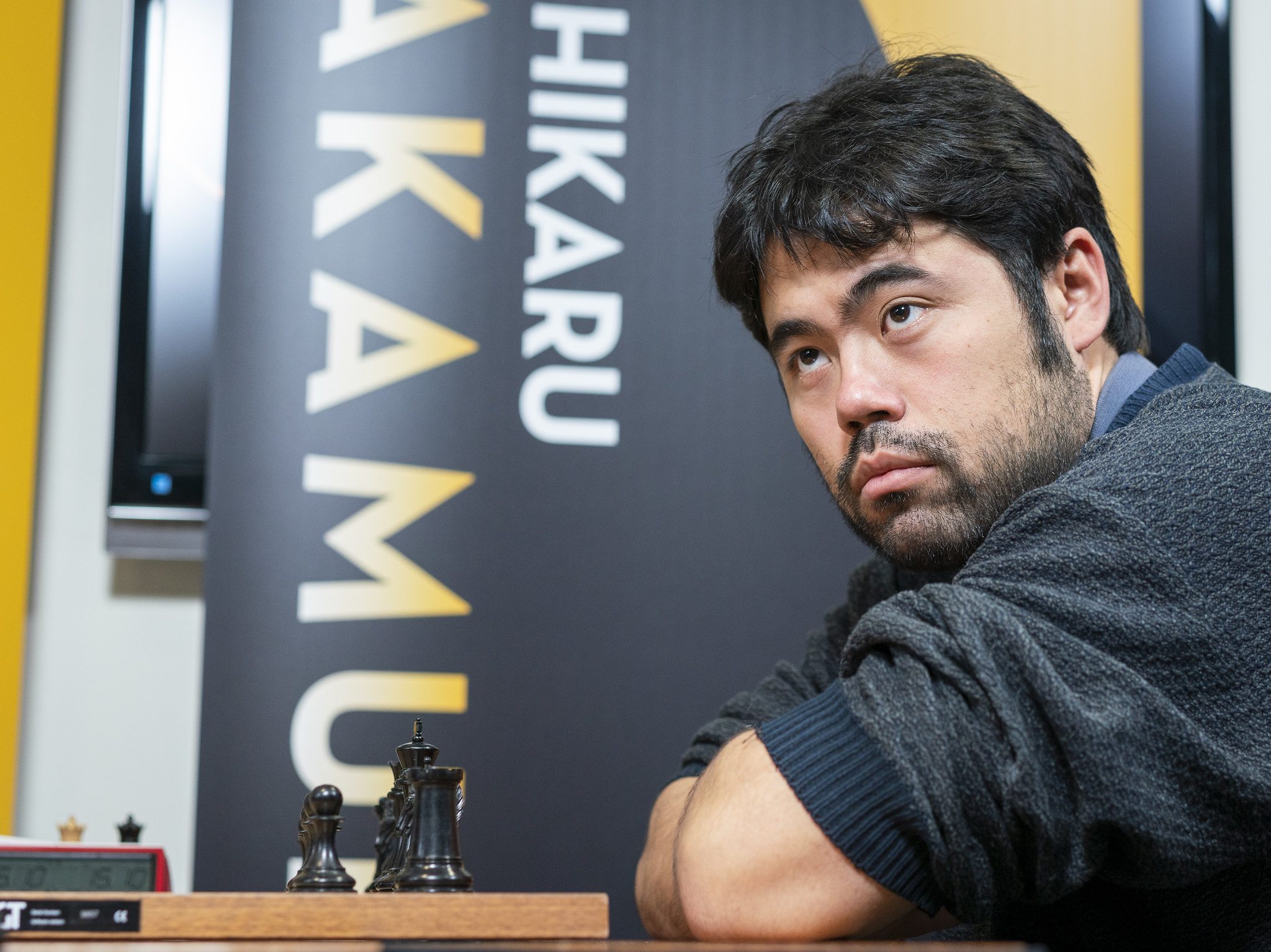 Nakamura took Game 3 of Tuesday's mini-match, winning as Black to put Dubov on the verge of elimination.
Nakamura Avenges Lindores Abbey Loss
A steady draw in the final game gave Nakamura a 2.5-1.5 win. Nakamura needed blitz tiebreakers to take the first set 3.5-2.5, then took the second by a 3-1 margin.
For Nakamura, the victory offered a measure of redemption. Dubov upset him in the finals of the Lindores Abbey Rapid Challenge, the second event on tour. That earned Dubov a spot in the Tour Finals, while Nakamura had to settle for a wild-card berth.
Hikaru Nakamura on why not making mistakes and being more accurate than his opponents is his super-power, but his problem is one more accurate opponent who makes even less mistakes! (no prizes for guessing who!) https://t.co/8iWEtm7VrF #c24live #ImpactChess pic.twitter.com/SmTAi6fPty

— chess24.com (@chess24com) August 11, 2020
After the match, Nakamura explained why he's been so successful during the online chess tour.
"In general terms, when I don't lose games, I figure sooner or later I'll be more accurate or more precise than my opponents, and I'll get opportunities," Nakamura said. "With the exception of maybe one player, that tends to work very well. The problem is there's one player who is capable of not losing even more so than me, and being slightly more precise. So that's a slight issue that I have to face."
Nakamura didn't name that "one player," but it's clear he was speaking of World Chess Champion Magnus Carlsen, his likely opponent in the final. Ding Liren upset Carlsen in the first set of their semifinal matchup, taking the game to Armageddon and then holding a draw with Black to win the set after a 3.5-3.5 tie.
Carlsen Blasts Ding to Take Lead
Carlsen stormed back after that setback, winning both the second and third sets by dominant 2.5-0.5 margins. That leaves the 29-year-old just one set away from renewing his speed chess rivalry with Nakamura in the final.
"We both decided to go for Open Sicilians today and that set the tone," Carlsen said after his third set win. It's inevitably going to be pretty fighting, but both games could have gone either way and I am happy to prevail."
Ding now needs to win two matches in a row in order to take the best-of-five series, while Carlsen only needs a win on either Wednesday or Thursday to advance. That makes Carlsen a massive favorite. Online bookmaker Bwin lists Carlsen as the -10000 pick to go through, while Ding is fetching +2000 odds. Carlsen is also a -667 favorite to put away the match in the fourth set.
After his victory today, Magnus Carlsen will reach the final against Nakamura if he wins tomorrow, though Ding Liren could take their semi-final to a decider on Thursday! https://t.co/ixE77SIVgI #c24live #ImpactChess pic.twitter.com/jkWXo8iWLa

— chess24.com (@chess24com) August 11, 2020
The winner will take on Nakamura in an epic seven-set encounter beginning on Friday. The winner of the tournament will take home $140,000, while the runner-up earns $80,000. The two semifinal losers still collect $40,000.
Despite not yet qualifying for the final, Carlsen sits as the -400 pick to win the Tour Finals. Nakamura awaits him as a +300 underdog, while Ding has drifted to +3300 to come back and win the event.