Two big longshots, Lee Westwood and Andrew Landry, won last weekend, which paid off handsomely for bettors willing to take an otherwise unthinkable flyer. Westwood was playing the Abu Dhabi HSBC Championship in Abu Dhabi, United Arab Emirates on the European Tour. Landry was in La Quinta, California, at the PGA Tour's The American Express.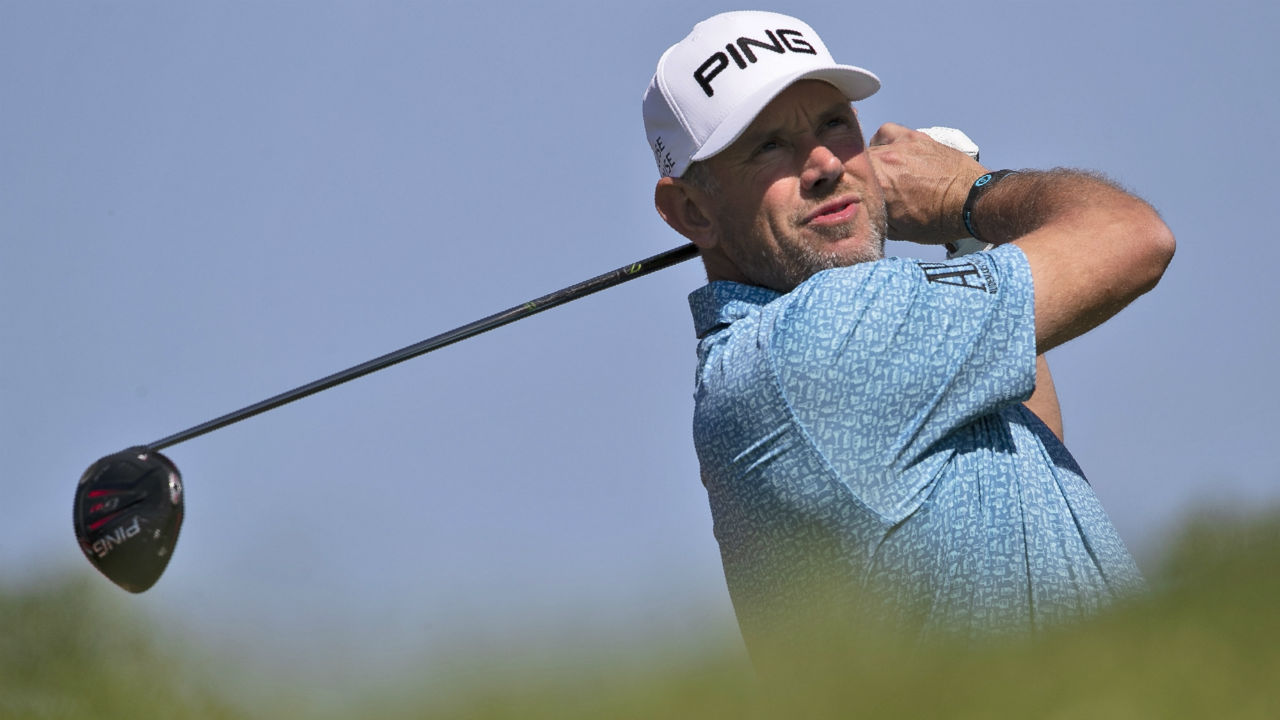 Westwood was an 80/1 long shot to win his first event since October 2018.
"I felt pretty comfortable all week, and not sort of wanting to say how good I felt, I've been swinging, but more trying to keep a lid on how good I felt I've been putting," Westwood told reporters after the victory.
Landry was at 200/1 to win his second career tournament on the PGA Tour. He lost in a playoff two years ago at this event to Jon Rahm. He was looking at another round of extra holes, but held off Abraham Ancer for the win.
"This is a golf course that has suited me very well in the past, and just to look back on some of the things that happened a couple years ago and then now, just to be able to finally get it done," Landry said. "I didn't want to have to go back into a playoff again, and we're running out of daylight, so it's good to finally get the job done again."
Headed to Augusta
While Westwood and Landry were both long shots to win last weekend, they have very different career trajectories. Westwood now has 40 victories worldwide, while Landry picked up his second.
The 46-year-old Englishman has 25 wins on the European Tour, his first coming in 1996. With the victory last Sunday, Westwood has now won in four different decades. He is the first golfer to win a professional event in the 1990s, 2000s, 2010s and 2020s.
"I can't believe I'm that old," Westwood joked with reporters after the victory. "It's getting harder. It's just nice to come out and keep proving that you've still got it."
Westwood is now being considered as a dark horse to win the Masters. He hasn't won a major championship, and is a 150/1 long shot at Augusta National.
Landry will join Westwood in Georgia this year. It will be the second time he'll play in the major championship, having finished tied 46th last year. He hasn't shown up on betting boards yet, but is expected to be around 200/1.
McIlroy can Claim No. 1 at Farmers Insurance
Irishman Rory McIlroy has been behind Official World Golf Rankings No. 1 player Brooks Koepka for most of the last year, but has a chance to take over the top spot. McIlroy is playing in the Farmers Insurance Open at Torrey Pines in La Jolla, CA, this week where he's listed as the 7/1 favorite.
McIlroy hasn't been No. 1 since 2015, but has been climbing up the rankings, finally settling in the second spot.
Koepka has been battling a knee injury that kept him off the course for the last three months. He did play in the Abu Dhabi HSBC Championship, and finished tied for 34th.
This Week's Odds, Pick
While Mcllroy is the favorite in La Jolla this week, we're getting on the Tiger Woods bandwagon early this season, and are picking him to win. Woods has been playing strong golf, and he's played well at Torrey Pines. Plus, at 12/1 it's worth taking a chance.
The European Tour is at the Dubai Desert Classic in the United Arab Emirates. Tommy Fleetwood is the favorite at 8/1, but we're betting on a long shot here with Ross Fisher at 80/1. He finished tied for sixth last week at Abu Dhabi.