Rory McIlroy says he won't play in the Saudi Invitational because of his feelings toward the government. The tournament, which is in its second year, will be played Jan. 30-Feb. 2 at Royal Greens Golf & Country Club in King Abdullah Economic City.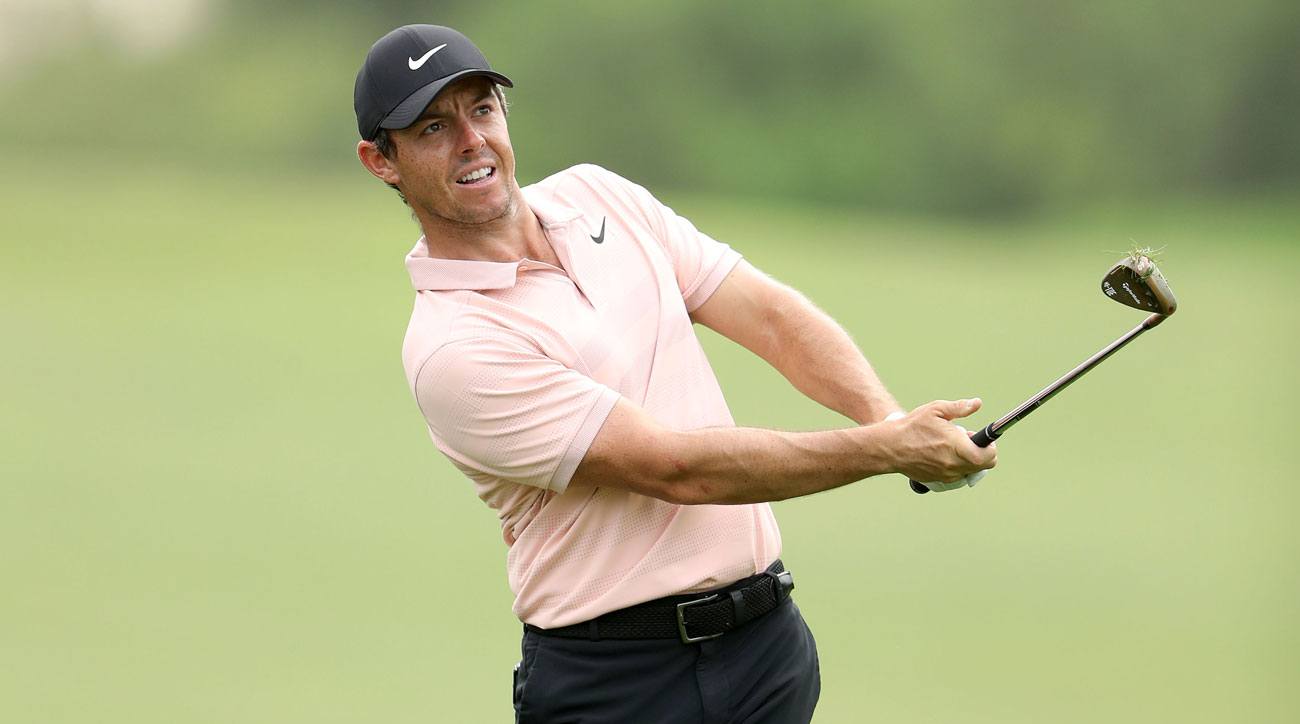 McIlroy did not play in last year's inaugural tournament, which is part of the European PGA Tour calendar. The event competes with the PGA Tour's popular Waste Management at TPC Scottsdale in Arizona, and is the same weekend as the Super Bowl.
The Irishman told Golf Channel in an interview on Monday that his decision was based on recent events in the country. The country has been plagued by accusations that Saudi Prince Mohammed bin Salman was responsible for the murder of Washington Post journalist Jamal Khashoggi. He was murdered inside the Saudi Consulate in Istanbul, Turkey, in October 2018. Bin Salman has denied he ordered the assassination.
Other alleged human rights violations are also an issue for McIlroy.
"One-hundred percent, there's a morality to it as well," McIlroy said. "You could say that about so many countries, not just Saudi Arabia, but a lot of countries that we play in that there's a reason not to go, but for me, I just don't want to go."
Rory McIlroy Turns down Millions from Saudi Invitational
Event organizers have been trying to entice star golfers to the tournament with multi-million-dollar appearance fees. Both McIlroy and Tiger Woods were reportedly offered as much as $3 million to play.
While Woods cited the distance as the reason he didn't want to go, McIlroy took more of a moral stand for not playing in the Middle East country.
Two people that apparently don't have a problem with the politics of Saudi Arabia are world No. 1 player Brooks Koepka, and Phil Mickelson. Mickelson reportedly was paid $1 million to play. He defended himself from the subsequent criticism when he announced last Monday he had accepted an invitation.
"After turning down opportunities to go to the Middle East for many years, I'm excited to go play and see a place in the world I've never been," Mickelson said on Twitter. "I understand those who are upset or disappointed. You'll be OK. I'm excited to experience this for the first time."
When one European golf writer suggested he could go without taking the appearance fee. Mickelson blasted him on Twitter.
"I could, but given the opportunity I have to go play and compete while visiting, your recommendation just seems stupid to me." Mickelson wrote, adding, "You do you, I'm gonna do me."
Expect More Sporting Events in Saudi Arabia
The CEO of the European Tour, Keith Pelly, defended the tournament being held in Saudi Arabia after the 2019 event. He told reporters he was "perplexed" that people criticized the tour for playing there. After the event, Pelly vowed it would return.
"It was the right decision for our tour," Pelly said. "We will be back in Saudi and we'll continue to grow that event. We believe our role will help the evolution of the country."
Pelly doubled down on Saudi Arabia when he announced in October that a Ladies European Tour event would be held there in March of 2020.
Sports, entertainment, and tourism is central to the Kingdom's Vision 2030 economic plan. The government wants to diversify Saudi Arabia away from relying on oil. In addition to golf, the recent boxing rematch between Anthony Joshua and Andy Ruiz Jr. was held in the country last Saturday.