PGA Tour golfer Brendon Todd hadn't been in the winner's circle for years. Now, he's having trouble staying out of it after claiming his second consecutive title at the Mayakoba Golf Classic.
It's a nice problem to have.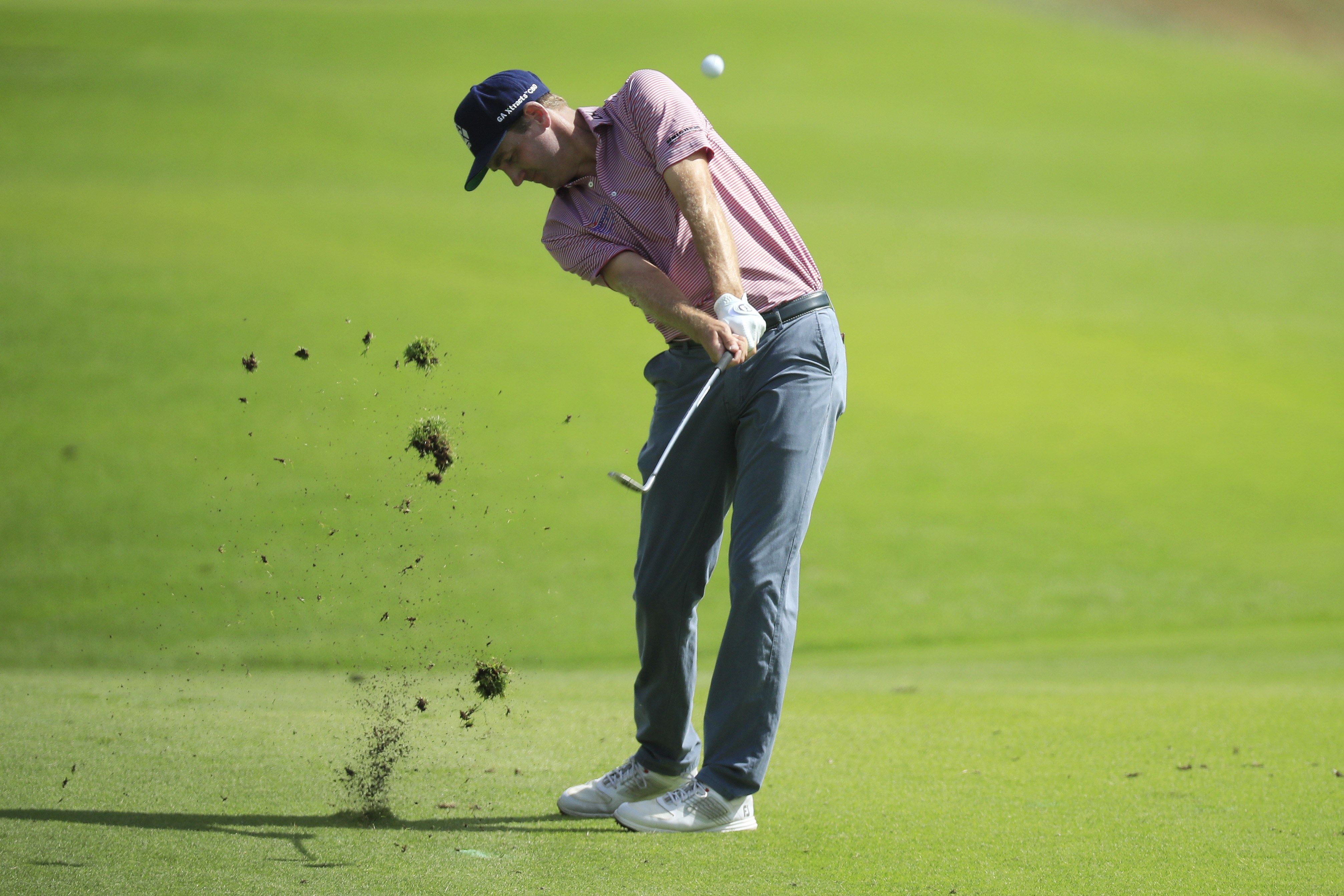 The tour event held in Mexico ran into weather delays that kept the tournament from finishing on Sunday. Todd and the other golfers came back on Monday, and it was worth the wait for the 34-year-old, who last won in 2014.
"I think I've been playing well for a while," Todd told reporters after Monday's round. "The confidence that gave me, winning in Bermuda and putting up four rounds in the 60s, it's natural to take that confidence to the next event. I was able to do that, and I'm really happy about it."
The last player to win back-to-back events on tour was Bryson DeChambeau, who claimed the first two FedEx Cup Playoff tournaments in 2018. Todd proved to be a profitable winner for anyone brave enough to plunk down money on him.
At the Bermuda Championship, Todd was an 80/1 pick to win. Last week, oddsmakers weren't convinced he was for real, and made his odds 100/1. This week at The RSM Classic, Todd is listed at 40/1.
Tommy Fleetwood Back in Winner's Circle
Another golfer who broke his winless streak is Tommy Fleetwood. The UK golfer won the European Tour's final regular season event, the Nedbank Challenge.
It's been close to two years for Fleetwood, and though he has still to win on the PGA Tour, he collected his fifth victory on the European Tour.
"It has been a long time coming, and I'm not one to complain, but I really did want to win something," Fleetwood told reporters on Sunday. "You know, it's the best. Winning is just such a good feeling. Everybody puts a lot of hard work in week in, week out, and you wait for your time to come. Probably impatient most of the time. But I feel happy and lucky that it's been my time this week."
With the victory, Fleetwood got into the post season Race To Dubai. Fleetwood is 14/1 to win that event.
Classy Move by Tour Pro
There's a lot on the line for the winner of the Visa Open de Argentina. The trophy comes with an automatic entry into The Open Championship. Ricardo Celia and Brandon Matthews were locked in a playoff for the win, and the trip to Royal St George's Golf Club in July.
Celia made a 30-foot birdie putt, and Matthews had an 8-footer to force another hole.
"I got over the putt, took the putter back and heard kind of a yelp or a scream," Matthews told Golfchannel.com. on Monday. "I kind of flinched on the putt, and immediately knew I missed it."
Turns out, the noise was from a fan with Downs Syndrome. Instead of getting mad, Matthews sought out the fan and gave him a hug.
"I just wanted to make sure he was enjoying himself, that he had no hard feelings, that he didn't feel bad about what happened," Matthews said. "I didn't want to anyone to be mad at him, I didn't want him to be mad at himself, and I wanted to make sure he knew that I wasn't mad. That's all I wanted to do. Some things are bigger than golf," he said, "and this was one of them."