Bryson DeChambeau shot a 4-under-par 67 in Monday's final round to earn a two-shot victory over Justin Rose in the Dell Technologies Championship, giving him two wins in two events so far in the FedEx Cup Playoffs.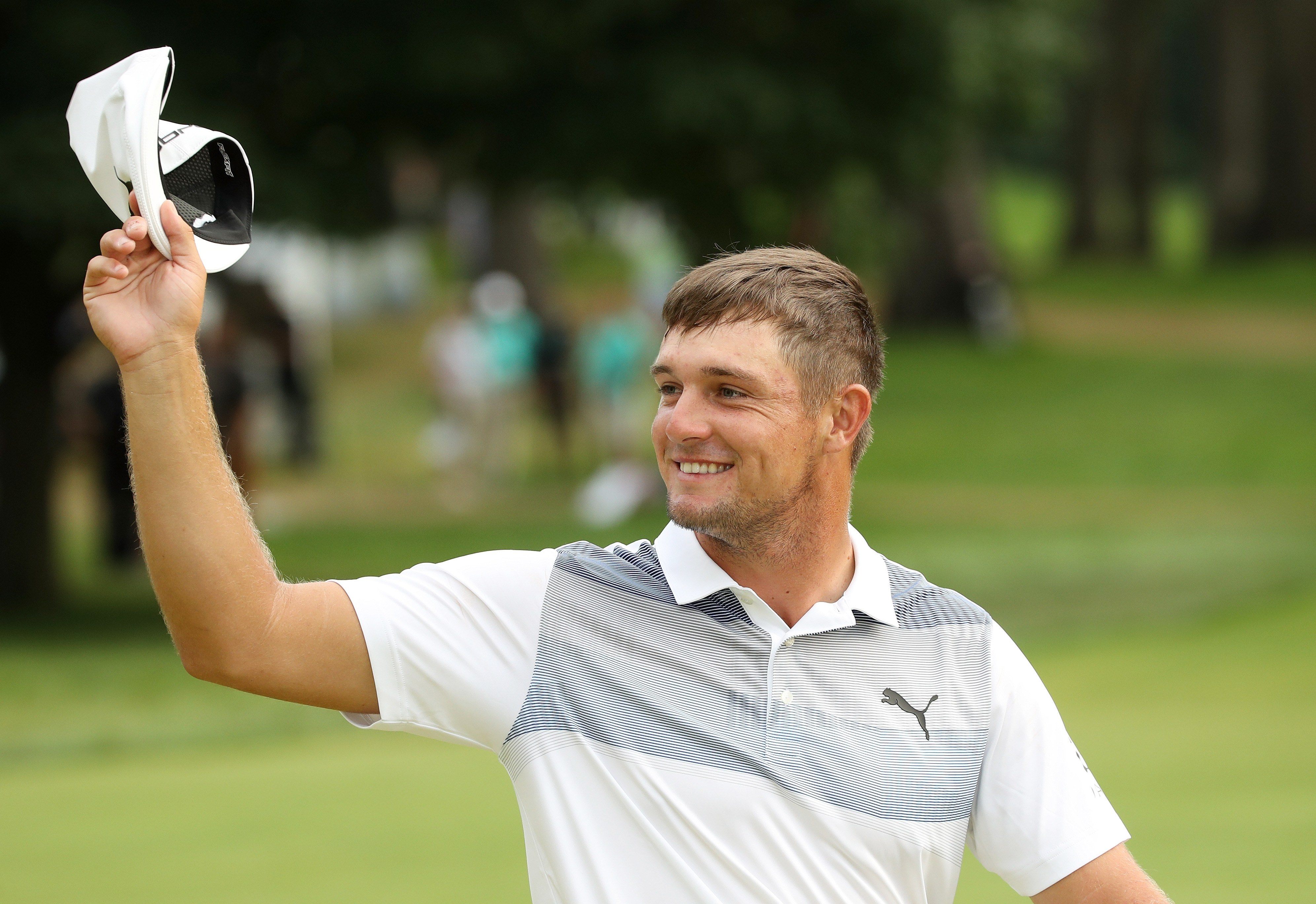 The victory guarantees that DeChambeau will be the top seed heading into the Tour Championship in three weeks.
'Mad Scientist' Heating Up
DeChambeau is the second player in the history of the FedEx Cup to win the first two postseason events. Vijay Singh pulled off the feat in 2008, virtually clinching the playoff title with two weeks to spare.
The points system has been changed since then, with reseeding heading into the Tour Championship ensuring that everyone comes into the final event with a shot at title if things break their way. But nonetheless, DeChambeau's accomplishments will put him in the best position possible going into Atlanta.
"I've been playing some great golf this whole year," DeChambeau said after the tournament. "I knew it was a matter of time before something cool showed up."
Before these two back-to-back wins, DeChambeau was best known for his unique approach to professional golf. Known as the "Mad Scientist," the 24-year-old pro does a lot of work on his biomechanics and uses a complex set of calculations to determine what his approach will be on every shot he takes.
"It's all about error tolerances and being…less sensitive to error," DeChambeau told reporters, saying there was still room for improvement despite how hot he has been. "So that when you do feel like you mess up, it's not going to be that big of a mess up."
Whatever others might think of his approach, there's no doubt that it has been working. DeChambeau has climbed all the way up to No. 7 in the world after starting the season ranked 99th. The two FedEx Cup wins – each of which earned him $1.62 million – have moved him up to second on the PGA Tour money list for the season, trailing only Justin Thomas.
Woods, Mickelson Make Ryder Cup Cases
Most of golf's big names are among the list of 70 who will advance to the BMW Championship this coming weekend, though there are notable exceptions. Matt Kuchar is on the outside looking in, making this the first time in 10 years that he won't be a part of the third playoff event.
The Dell Technologies Championship took on added importance this year, as it was the last tournament before US captain Jim Furyk will make three of his four picks to round out the American Ryder Cup roster.
DeChambeau now seems like an obvious choice, as Furyk will probably want the hottest player on tour on his team. Tiger Woods and Phil Mickelson also seem likely to be picked. Those three were next on the list behind the eight automatic qualifiers for the team following the PGA Championship, and Tiger and Phil have both shown enough late in the season to make a strong case for inclusion.
That included this past weekend, when Michelson finished with a round of 63 on Monday to finish in a tie for 12th, while Woods posted an even par 71, finishing tied for 24th place. Both also currently rank within the top 25 in the FedEx Cup standings, putting them in position to be among the 30 players who will qualify for the Tour Championship.