Republicans have been able to count on Georgia to deliver a victory for the GOP candidate in virtually every presidential election since 1984. This year, however, there are signs that Democrats are making up ground in the Peach State, and many believe 2020 could be the year that Georgia flips to blue.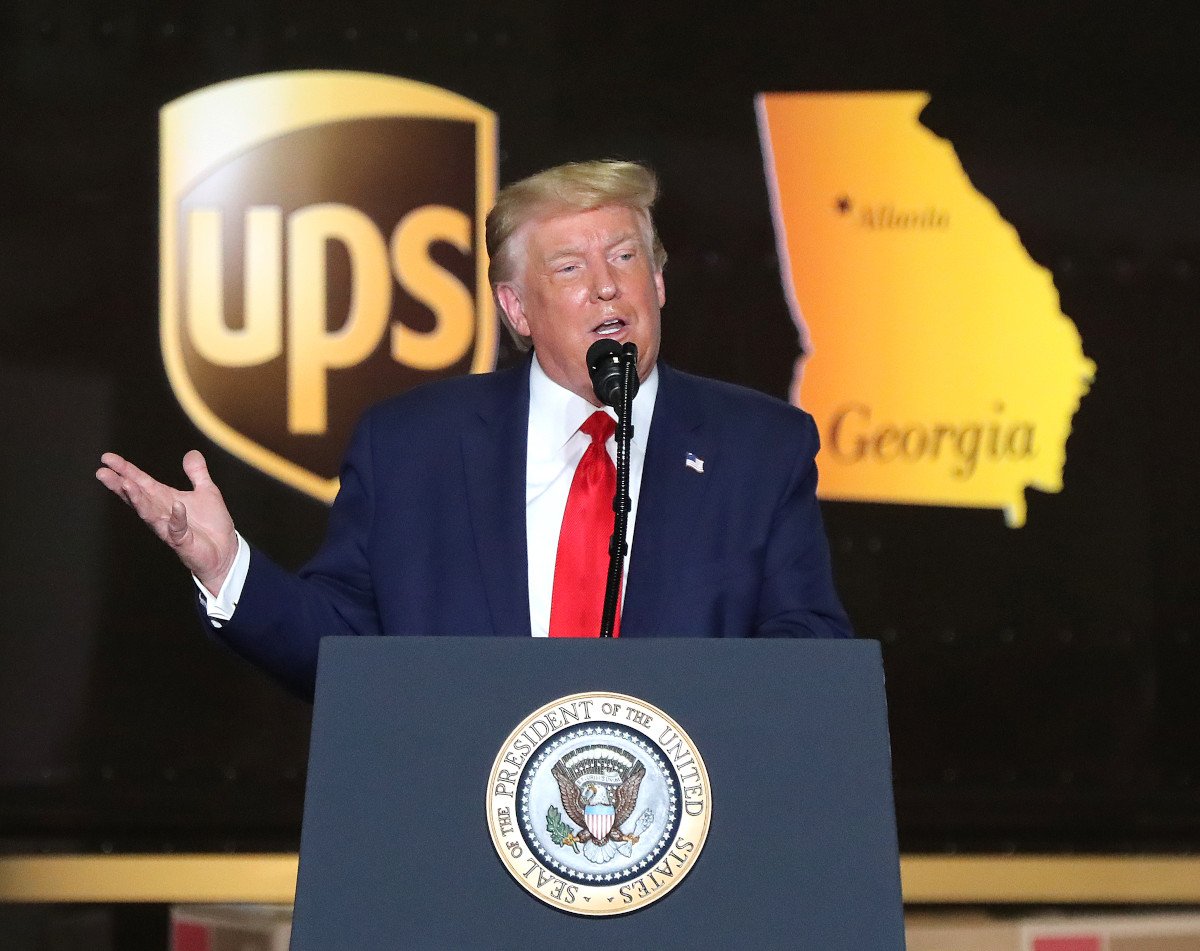 Donald Trump won Georgia by just under 5% in 2016, and Joe Biden is expected to cut into that advantage this year, even if it's not enough to actually win the state.
Democrats Show Gains in Georgia, GOP Keeps Winning
The last Democrat to win Georgia was Bill Clinton, who beat George H. W. Bush by about 0.6% in a three-way race with Ross Perot in 1992. Clinton came close in a losing effort to Bob Dole in 1996, and since then, Georgia has stayed reliably in the red column.
Margins for Republicans have been slipping, however. After George W. Bush won the state by double digits in both 2000 and 2004, John McCain and Mitt Romney faced closer races against Barack Obama, though Georgia was never seriously considered in play at the time.
---
Georgia Presidential Election – Tale of the Tape
Georgia Betting Odds (via Bovada)
Biden: +125
Trump: -165
2016 Presidential Election Result
Clinton: 45.35%
Trump: 50.44%
Last Five Winners
Democrats: 0
Republicans: 5
RealClearPolitics Polling Average
Biden: 46.8%
Trump: 47.2%
FiveThirtyEight Projected Odds
Biden: 50%
Trump: 50%
---
That perception shifted in 2016. Until Hillary Clinton's poll numbers slipped in the final week before the election, many thought the Democrat had a shot at beating Trump there – though it carried relatively little importance, as Georgia would only have been in play in a Clinton blowout nationally. In 2018, Republican gubernatorial candidate Brian Kemp held off Democrat Stacey Abrams by just one point.
This time around, Georgia is firmly in battleground territory. The RealClearPolitics polling average has Trump up just 0.4% in the state, while FiveThirtyEight has the two candidates in a dead tie. That's an improvement for Biden over the summer, when Trump held modest leads of as much as 3% to 4%. An Atlanta Journal-Constitution poll released on Monday had Biden up 1% over Trump, with 4% of voters still undecided.
Oddsmakers Give Trump Slight Edge in Peach State
With 16 electoral votes at stake, both candidates have shifted time and resources to the southern state. The campaigns have spent more than $10 million in advertising in Georgia, according to Atlanta's 11 Alive television network.
"Georgia is more important this time around because the race looks competitive," Emory political science professor Andra Gillespie told the station. "What we're expecting is that this race is going to be decided by a few hundred thousand votes at best, if not less."
There's plenty of skepticism that Biden can carry Georgia given its recent history. Bovada still lists Trump as a fairly significant -165 favorite over the Democrat (+125).
Georgia has introduced relatively strict voting laws, including early voter registration deadlines, and long lines at polling places are common in many of Atlanta's heavily Democratic neighborhoods. Those factors can add up to cost a point or two on Election Day – certainly enough to make a difference in a highly competitive race.
But changing demographics do appear to be moving Georgia toward the Democrats. These factors suggest it could be a long night – or perhaps even longer – before networks feel confident in projecting a winner in the state.