Several gambling stocks saw notable increases in share price this week after New York Gov. Andrew Cuomo said he's OK with legalizing online sports betting in his state to help make up a budget shortfall.
Cuomo has long been an opponent of allowing online sports betting, but New York is experiencing a major budget crunch and the legalization of mobile and desktop wagers could be the quickest way to fix the budget hole.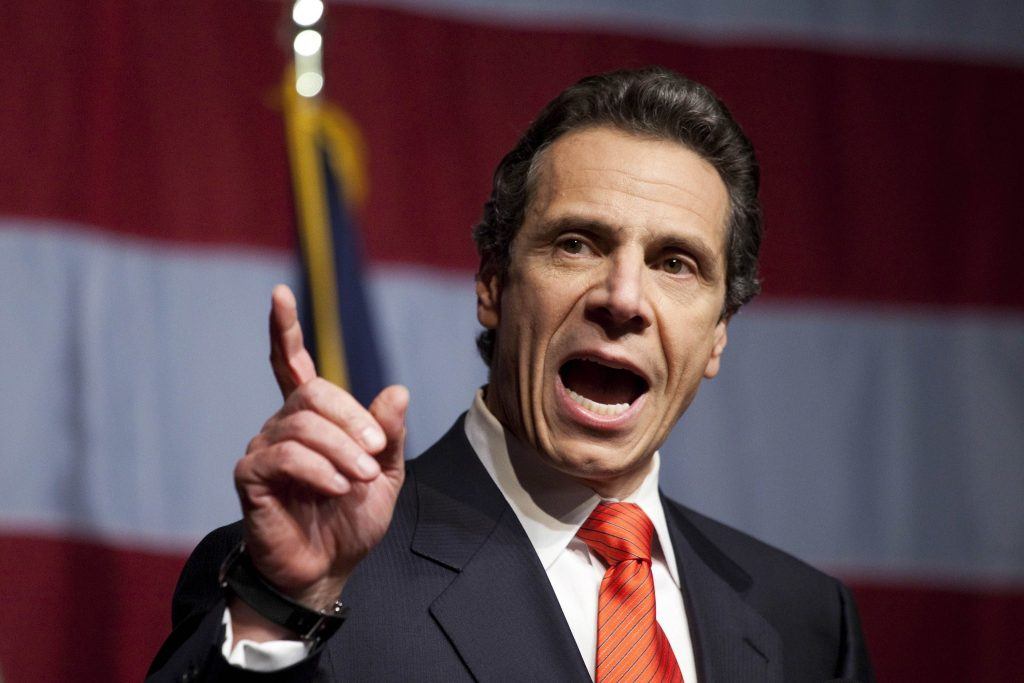 "New York has the potential to be the largest sports wagering market in the United States, and by legalizing online sports betting we aim to keep millions of dollars in tax revenue here at home, which will only strengthen our ability to rebuild from the COVID-19 crisis," Cuomo said in a statement.
Cuomo's Stance Mixed Bag for Gambling Stocks
MarketWatch noted that the stocks of several companies that stand to benefit from online sports betting in New York saw some nice increases this week, including DraftKings, Penn National Gaming, Caesars Entertainment, and MGM Resorts. Each saw increases near the 5% range in the past week.
Barron's pointed out that the surge in shares of online gambling leader DraftKings in the past year has been driven by optimism that states such as New York, California, Florida, and Texas will legalize both live and online sports betting in the next few years. But Cuomo wants the state to get a bigger cut of revenues. Morgan Stanley analyst Thomas Allen said he expects New York to adopt a tax rate closer to Pennsylvania (36%) than New Jersey (14.25%).
"Many states have done sports betting, but they basically allow casinos to run their own gambling operations," Cuomo said. "That makes a lot of money for casinos, but it makes minimal money for the state, and I'm not here to give the casinos a lot of money."
New York hopes to generate $500 million a year in revenue from online sports betting. New Jersey, a less populated state with a much lower tax rate than what will likely be proposed in New York, generated less than $40 million in tax revenue from online sports wagers in 2020.
Attitudes Change with Budget Shortfall
As OnlineGambling previously reported, New York Assembly leader Carl Heastie declined to include online sports betting in an April budget proposal, but the COVID-19 pandemic shifted that thinking. New York City and New York state need an estimated $25 billion in aid to prevent major layoffs and/or tax increases. The New York Senate passed an online sports betting bill in 2019, but the Assembly didn't act on it.
Cuomo has long expressed concerns about legalizing online sports betting, but his mind appears to have changed not only because of the revenue issue, but also because his stance has helped create a black market for sports betting, with residents making online wagers with offshore operators.
"At a time when New York faces a historic budget deficit due to the COVID-19 pandemic, the current online sports wagering structure incentivizes a large segment of New York residents to travel out of state to make online sports wagers, or continue to patronize black markets," he said.
New York has four casinos that offer in-person sports betting. Data show that more than 90% of bets in New Jersey take place online, indicating that sports betting will boom in New York if lawmakers legalize wagers.