Former MLB All-Star pitcher Dan Haren is auctioning his massive bobblehead collection on eBay.  Bidders have until April 1 for a chance to own a unique piece of baseball history and help charities during this time of need.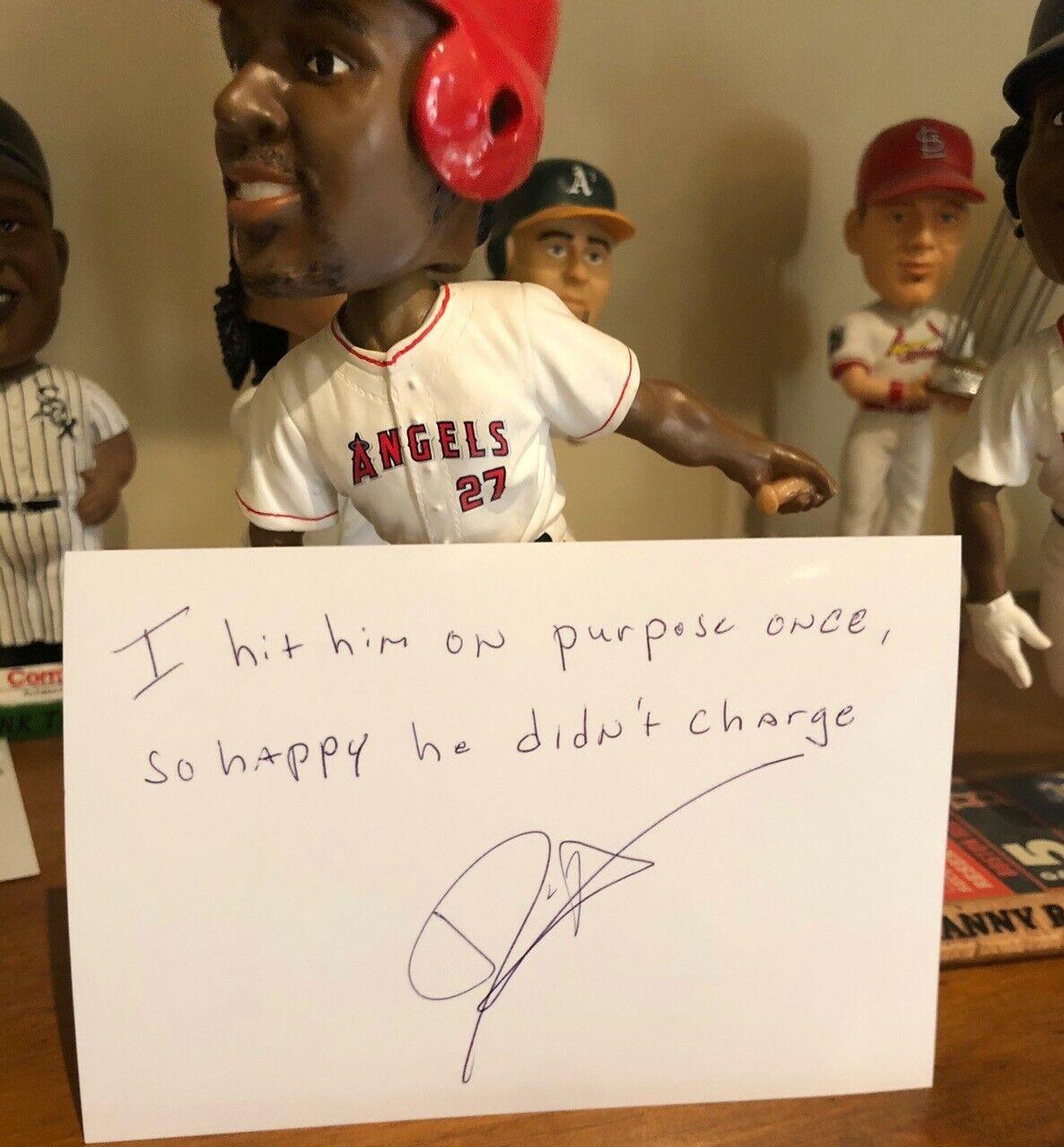 Dan Haren is one of the few pitchers to have beaten all 30 MLB teams. Apparently, he was also around for a lot of bobblehead days. Over the years, Haren amassed a collection of roughly 300 baseball bobbleheads. But the former pitcher, now a Diamondbacks executive, has decided to part with his collection for a good cause.
Haren's Iconic Bobblehead Collection
So far, Haren has listed 24 individual bobbleheads on eBay. Along with each bobblehead, Haren has penned a note about his association with the player. For instance, the note on Michael Young's bobblehead says, "His wife's younger sister was my senior prom date in H.S." The note for Matt Cain's bobblehead reads "Nice guy, was always jealous of his contract."
Gonna get rid of all 300 pic.twitter.com/gWtE5jK46o

— dan haren (@ithrow88) March 26, 2020
Vladimir Guerrero, the second-place finisher in the 2019 Home Run Derby, is a pitcher's nightmare.  Haren's note with Guerrero's bobblehead reads, "I hit him on purpose once, so happy he didn't charge." Some notes, like the one for Derek Jeter's bobblehead, mark Haren's proudest baseball memories.
"I got him out at the last All-Star game at the old Yankee Stadium. A career highlight."
Haren's bobblehead collection includes some of baseball's most iconic players, like Hank Aaron and Cy Young. But so far, an active player's bobblehead has attracted the highest bid. With 65 bids, Dodgers starting pitcher Clayton Kershaw's bobblehead is going for $787. Each winning bidder will also receive five additional random bobbleheads.
Designated Charities
Haren and his family have already contributed to Children's Action Alliance in Phoenix and the Hollywood Food Coalition in Los Angeles. But he wanted to do more for those communities struggling with the outbreak of the coronavirus.
Haren told The Athletic, "These charities need our help right now and I want to get more people involved to raise awareness about the great work they do to help people who really need it." Haren also hopes that people who don't bid on his bobblehead collection will choose to make donations directly to the charities he's designated, or to charities in their own hometowns.