Floyd Mayweather may have retired from boxing with a perfect 50-0 record, but that doesn't necessary mean he'll never fight again. The 40-year-old Mayweather posted a video that suggested he could try his hand at mixed martial arts, just weeks after saying such a move would never happen.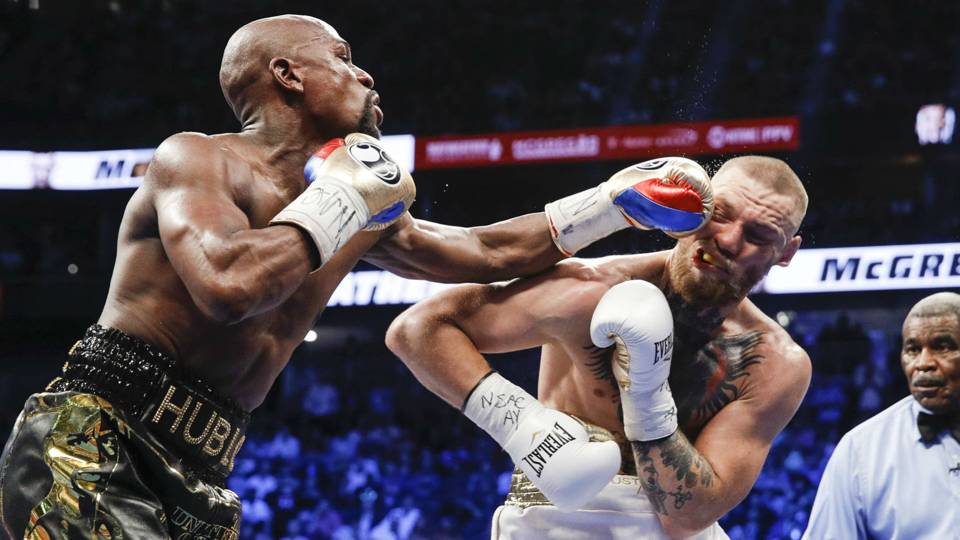 The video, which is just 14 seconds long, features Mayweather standing in an MMA octagon, after which the boxing champion delivers a cryptic message.
"2018, Floyd 'Money' Mayweather, MMA," he says. "What are the odds, Paddy? What are the odds?"
The word Paddy seems like a clear reference to Paddy Power, the Irish bookmaker that sponsored Mayweather in his final boxing match against UFC champion Conor McGregor last summer.
Talk of a UFC Deal Surfaced in December
The video, posted with a Tweet that read "come at the king, you best not miss," follows on-and-off speculation that Mayweather might want to try his hand at MMA.
"We're talking to Floyd about doing a UFC deal," UFC President Dana White told ESPN in December. "It's real. He was talking about Conor McGregor. Was that real? Have you heard Floyd talk about many things that aren't real?"
At the time, however, Mayweather seemed to make it clear that while the ability to make a fortune with an MMA stint intrigued him, he wasn't going to do it.
"If I chose to get in the UFC and fight three fights, and then fight Conor McGregor, I could make $1 billion," Mayweather told FightHype.com. "I'm not doing it, but I'm saying what I could do to make $1 billion quick…would and could are different things. I'm not gonna do it though."
But the new video from Mayweather has led to speculation from both fans and media that the undefeated boxing legend could be rethinking that response. It's easy to imagine the value of an MMA rematch between him and McGregor, though McGregor might be an even larger favorite in that fight than Mayweather was in boxing.
McGregor Wants MMA Rematch with Mayweather
On Wednesday night, McGregor told reporters that it would only be fair for the two to have a rematch with MMA rules.
"I went into his game, he should come into mine," McGregor said. "I'd do as I please against him, but if he does do it – I know he's flirting with it – I would have respect for him."
Floyd Mayweather Jr. finished his boxing career with a perfect 50-0 record, with 27 wins by knockout. He is often considered the best defensive boxer in history, as well as one of the most accurate punchers ever. At various times, he held world titles at five different weight classes.
Come at the king, you best not miss… pic.twitter.com/uHx4SJngHx

— Floyd Mayweather (@FloydMayweather) February 1, 2018
Conor McGregor has a 21-3 lifetime record in MMA, including a 9-1 record in the UFC. He currently holds the UFC Lightweight Championship and has previously held the Featherweight title as well. It was expected that the UFC would strip McGregor of his Lightweight belt earlier this month given his inactivity since winning it in November 2016, but the organization has yet to do so.