The Edmonton Oilers enjoy a 2-1 lead and home-ice advantage heading into Game 4 of their Western Conference second-round matchup against the Calgary Flames, as the Battle of Alberta continues on Tuesday.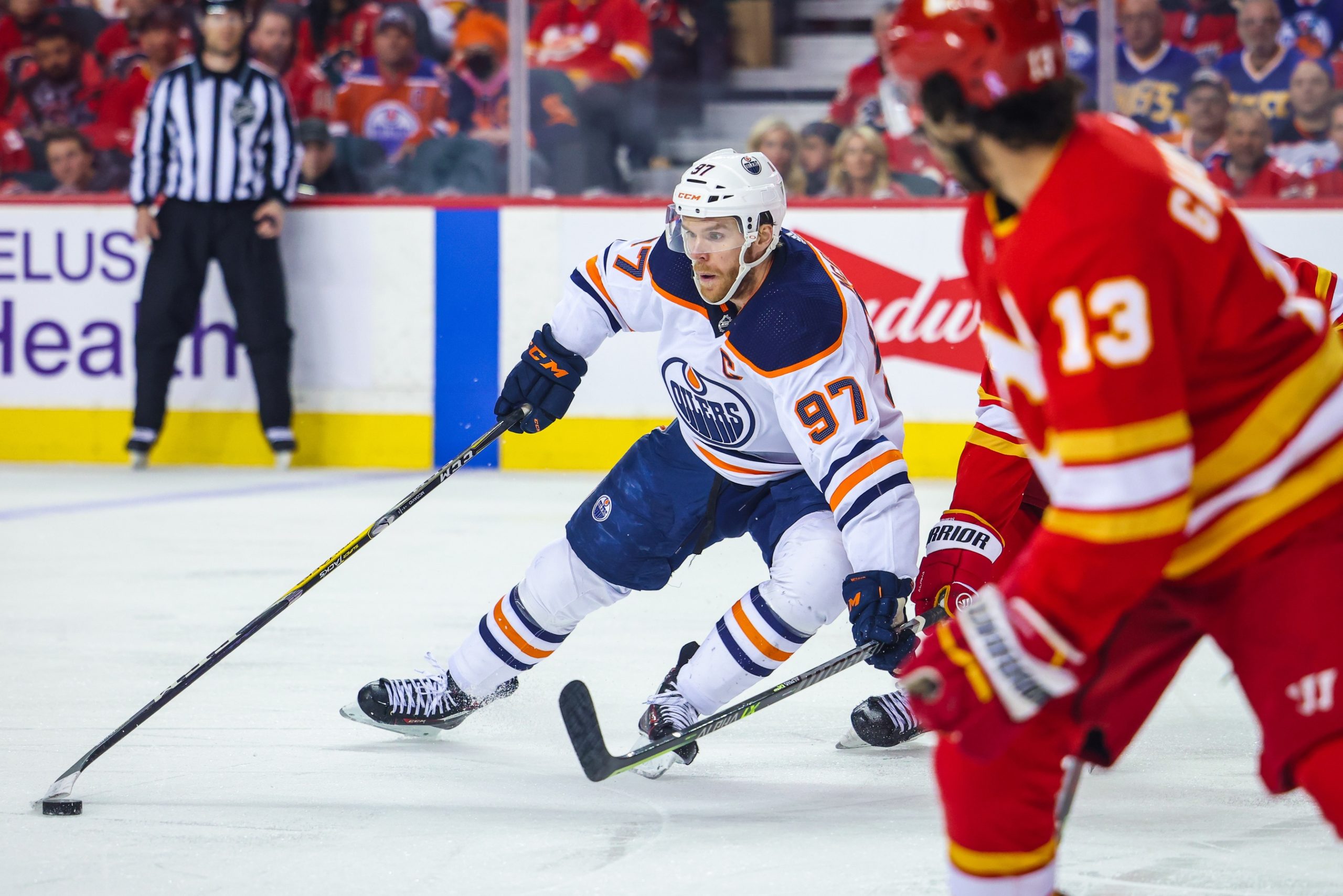 Edmonton comes into Game 4 as the slightest of favorites, with FanDuel Sportsbook pegging the Oilers as a -113 favorite against the Flames (-106).
Kane helps spark Oilers top line
The Oilers took the lead in the series with a 4-1 win at home on Sunday. While the Flames scored nine goals in Game 1, Edmonton has been the team that's maintained its offensive firepower, scoring a total of 15 times over the first three games of the series.
That performance includes a hat trick for Evander Kane in Game 3. Kane now leads the postseason with 10 goals, rewarding the Oilers' faith in the forward after the San Jose Sharks terminated his contract in January.
"Just happy to be a part of this group," Kane said after Game 3. "I think it's fun when you win, and you want to have that feeling last as long as you possibly can. I'm just trying to do my part to bring what I can to this team and help us be successful."
Kane has joined Conor McDavid and Leon Draisaitl on the top line for Edmonton. That made an already potent unit into a nearly unstoppable force for the Oilers. Draisaitl, Kane, and McDavid have combined for 55 points in the first 10 games of the playoffs. McDavid leads the Stanley Cup playoffs with 23 points in total, and the Flames must contain him if they hope to get back in the series.
"You've got to find a way to do both," Flames forward Milan Lucic said when asked if Calgary's priority was limiting McDavid or beating the Oilers. "He's a great player at the top of his game right now. You've got to find a way to shut down individuals and you've got to find a way to beat a team."
Sutter: Calgary needs 'good road game'
Now down 2-1, the Flames will have to win a game in Edmonton to advance. Calgary coach Darryl Sutter is well aware of that fact, though he's not sure anyone has an easy answer about how to do it.
"Everybody's got all these philosophies on how we're supposed to play or what we're supposed to do," Sutter told reporters. "We've got to play a good road game, and it's very difficult. We might play our best game of the year tonight. But do you win, or do you lose? We find out."
Meanwhile, the Oilers will try to avoid a letdown similar to the one they suffered at this point in their first-round series against the Los Angeles Kings.
"We can learn from the last series," McDavid said. "Game 4 was probably our worst in the series, and I think it's an opportunity for our group tonight to show that we've learned our lesson and bring our A-game tonight."