The Los Angeles Kings thoroughly dominated the action in a 4-0 victory at home over the Edmonton Oilers on Sunday. The Oilers will try to return the favor at Rogers Place on Tuesday night as the Pacific Division rivals face off in Game 5 of their first-round playoff series.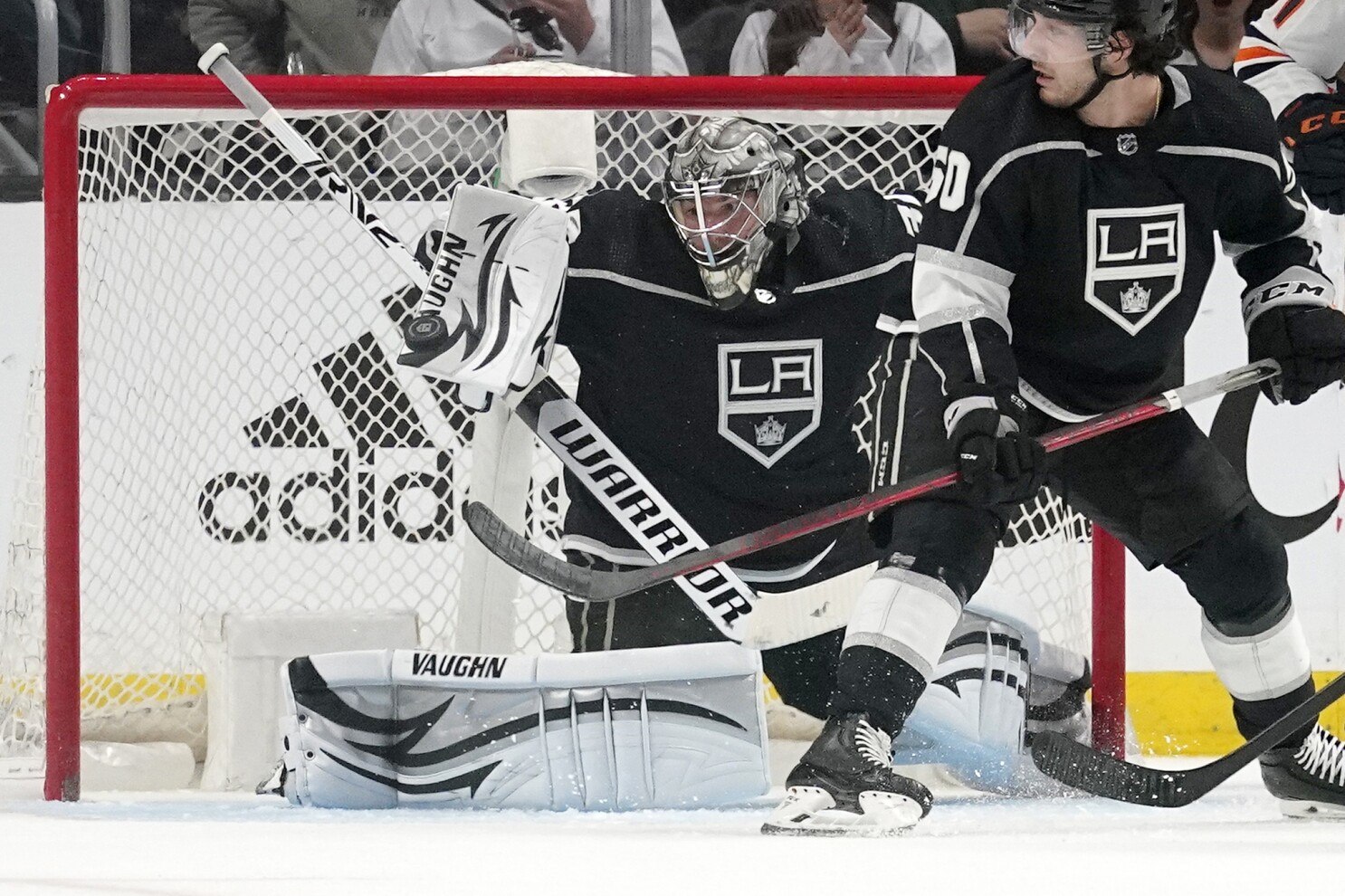 The Kings and Oilers have each won twice in the best-of-seven series. While the series is dead even, the games have been anything but close.
Quick records 10th playoff shutout
Sure, Los Angeles squeaked out a one-goal win in a 4-3 Game 1. But since then, the teams have taken turns blowing each other out. Edmonton won Game 2 by a 6-0 score, then won just as easily in Game 3, beating the Kings 8-2. That set up Los Angeles' big win on Sunday.
The Oilers will try to prove that Game 4 was a fluke on Tuesday night.
"We had a good one in Game 3 there and not so good in Game 4," Oilers star Connor McDavid told reporters. "Every game is different. In Game 4, I thought they were the better team all night. They worked harder, they were a little more desperate. Tonight, I think we have to be the desperate team."
The Oilers come in as a significant home favorite. DraftKings Sportsbook lists Edmonton as a -225 pick over Los Angeles (+190).
The Kings remain confident, however, particularly in their goaltending. Jonathan Quick posted the 10th playoff shutout of his career in Sunday's win. He has two Stanley Cup victories, and even at 36, remains capable of carrying a team if he gets hot.
"He's been a good goalie in this league for such a long time," Oilers defenseman Darnell Nurse said after Game 4. "He's not just going to come back and feel bad. He's going to play his butt off, and he did tonight."
Oilers, Kings looking past Game 4
With two blowout wins in the series already, Edmonton has shown that it can beat Los Angeles despite the Game 4 outcome. However, Oilers coach Jay Woodcroft still wants his team to learn from the defeat.
"You want to make sure you're not just sweeping things under the rug," Woodcroft told reporters. "You want to make sure you're seeing things the way they occurred, you do your work, and you give your players something they can sink their teeth into in order to improve."
Improvement was also on the mind of Kings coach Todd McLellan. He said his team couldn't be overconfident after the Game 4 win.
"Teams have to improve throughout the playoffs," McLellan said. "So if we think repeating that game that we played in LA the other night is going to be enough, it won't be."
The Oilers hold home-ice advantage in two of the final three games of the series. That's part of why sportsbook still see Edmonton as the favorite, with DraftKings listing the Oilers as a -250 pick to win the series, while the Kings are fetching +200 to advance.