San Jose Sharks forward Evander Kane told ESPN that the accusations against him regarding betting on games he played in — and even throwing some of those games — are categorically false. Kane's denials came in response to accusations leveled by his estranged wife.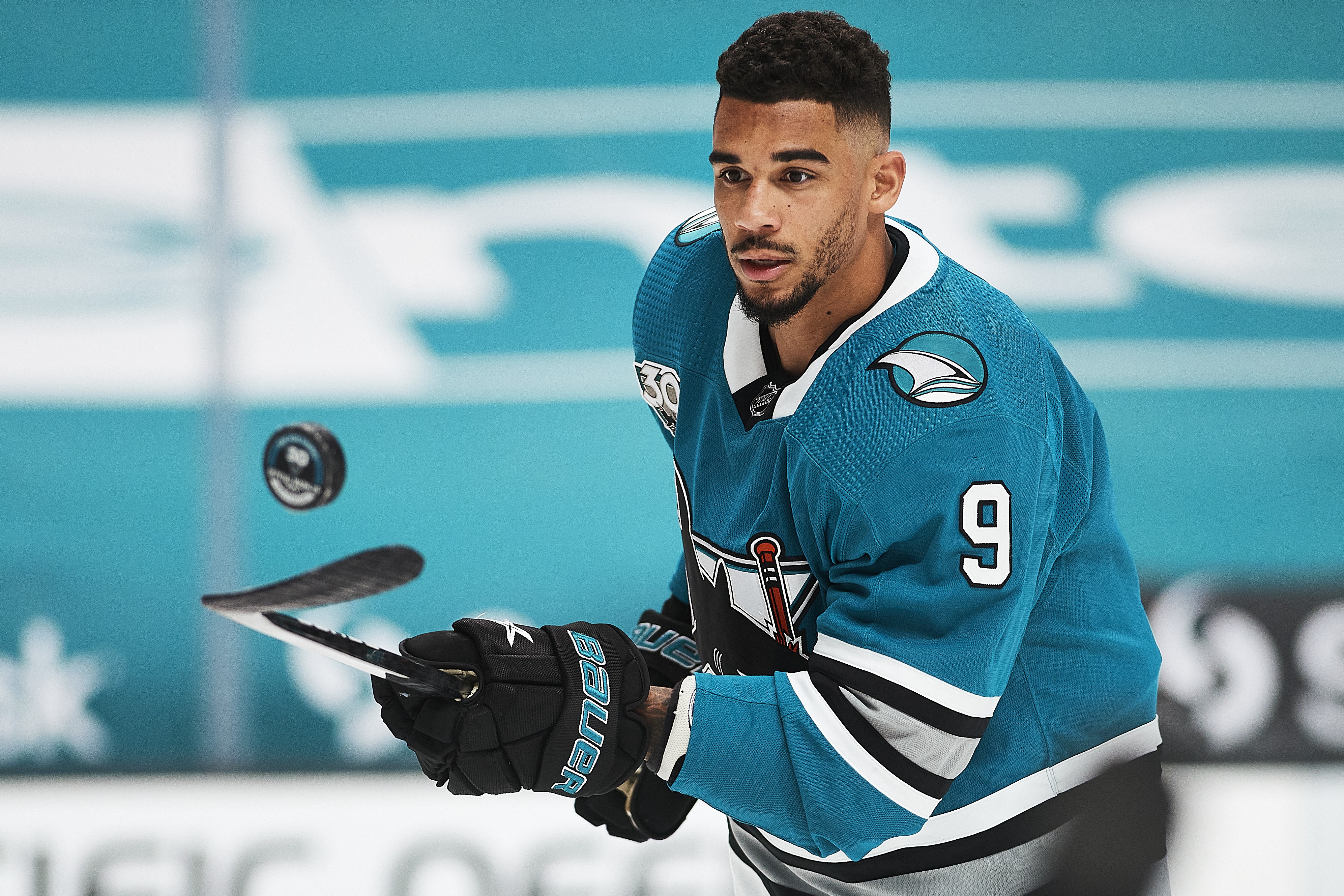 Kane made the comments to ESPN's Linda Cohn in an interview that aired on SportsCenter on Thursday.
Kane dismisses wife's allegations
Anna Kane accused her husband of betting in NHL games and "obviously throwing games" in an Instagram post on July 31. She called Evander Kane a gambling addict while accusing him of abandoning her while she was pregnant with the couple's second child.
"How does the NHL let a compulsive gambling addict still play when he's obviously throwing games to win money?" Anna wrote in one of her Instagram posts.
As in all professional sports, the NHL prohibits players, coaches, and other staff from betting on games within that league. The NHL opened an investigation into the accusations soon after Anna Kane created her Instagram story.
Kane strongly disputed those allegations in his interview with Cohn.
"It's unfortunate that transpired, and it's unfortunate that those false allegations were made," Kane said. "I know none of what she was saying was true. I was very confident, comfortable with knowing that I was going to be exonerated, and am going to be exonerated of those allegations."
Kane stated that he's never bet on an NHL game, or changed the way he played for gambling reasons. However, the 30-year-old admitted to struggling with a gambling addiction.
That problem came to light when he failed to repay $500,000 in debts to The Cosmopolitan in Las Vegas in 2019. While the casino ultimately dropped the case in 2020, the public nature of the case added to Kane's spotty reputation.
Source: Off-ice issues deteriorating teammate relationships
Police in Buffalo arrested Kane in 2016 when he allegedly grabbed three women by their hair or neck in separate incidents on one night. He's also developed a reputation for dirty play, particularly while playing with the Sharks against the Vegas Golden Knights.
Kane said that he's past his gambling problems and that he sought out professional help to deal with those issues.
"I had my daughter. I filed for bankruptcy," Kane said. "I knew part of the reason of why I was where I was, was because of gambling. I'm not going to go back to that point in my life. So gambling can't continue to live with me. And I've understood that."
Kane's off-the-ice problems could have an impact on his hockey career as well. In August, The Athletic reported that many players wanted Kane off the team at the end of last season.
"Guys were going into [Sharks general manager Doug Wilson]'s office all year long, saying Kane had to go," one source told The Athletic. "All Doug would say is, 'All teams have locker room issues,' which just isn't true. Not the teams that win, anyway."
Kane wouldn't respond to vague reports of disgruntled teammates. "I didn't really have a reaction," Kane said. "The media does what the media does. Certain members of the media feel that they have an ear in the room or unidentified sources really mean nothing to me."