There seems to be no bottom in the sad decline of Antonio Brown, and the wide receiver's chances of returning to the NFL look slim. BetOnline has a proposition bet on whether Brown will be on an NFL roster the first week of the 2020 season. The "no" is -500, while the "yes" is +300.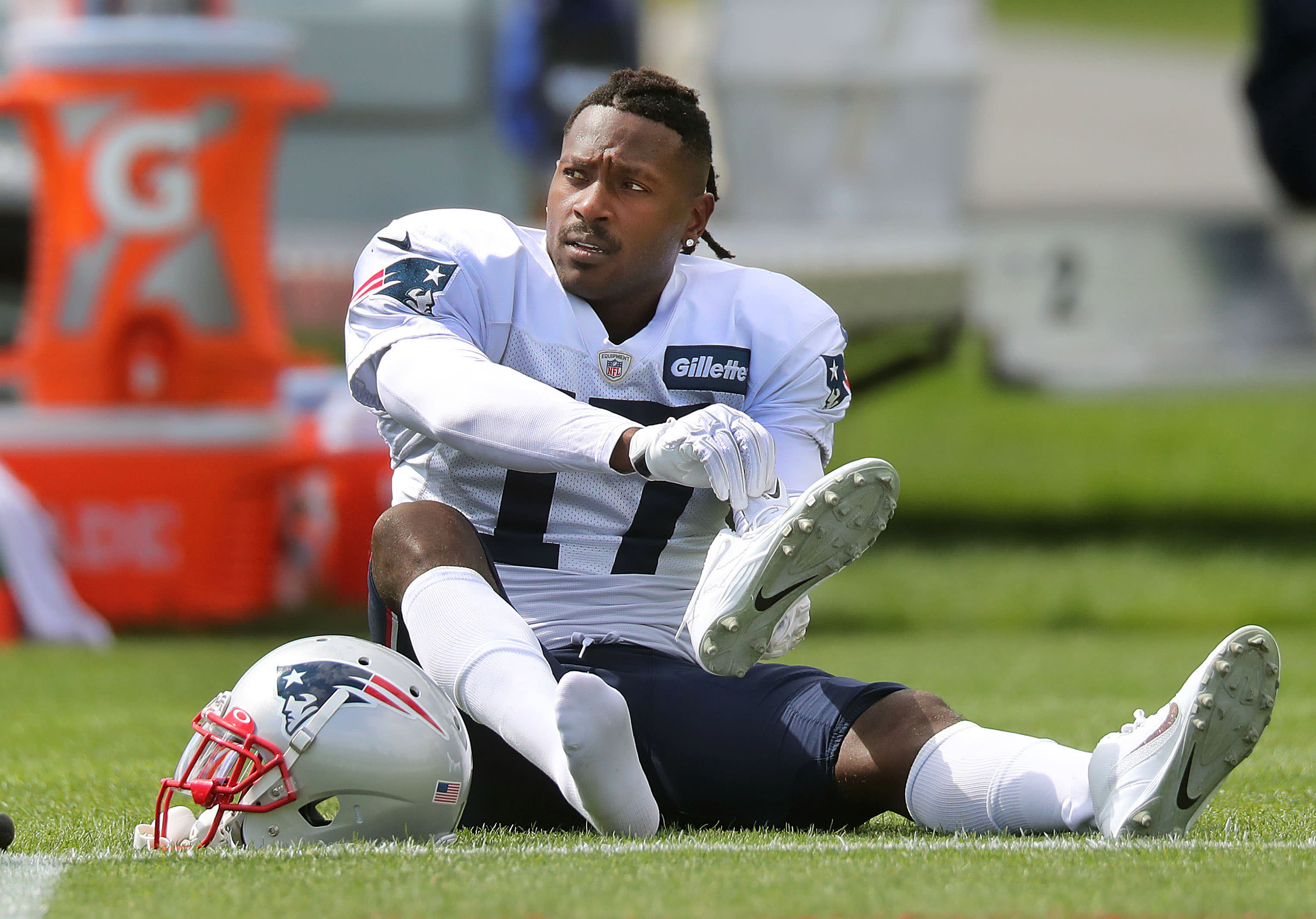 The line was adjusted since the internet sportsbook introduced the wager in September, when the New England Patriots released Brown amid sexual assault allegations. At that time, the "no" was -300, and the "yes" was +200. The league is still investigating the charges that were brought by a former trainer.
Since that controversy, Brown has had a series of bizarre rants on social media. The latest was chronicled by Brown on Instagram on Tuesday. He recorded himself yelling at his son's mother and the Hollywood, FL, police as they escorted her off of his property.
Brown has worked with that department's police athletic league, but, because of his verbal abuse, they have cut all ties with him, and have returned a donation he made.
Bet on Arrest Gaining Popularity
Based on Brown's interaction with law enforcement, Bovada put out a prop bet on whether he would be arrested in 2020. The "yes" opened at +700, with the "no" at -400. The "yes" was so popular that it went from +700 to +250 in the 24 hours since it was first released.
One of the reasons people are hammering the prop bet is because Brown's support system is evaporating around him. His lawyer, Darren Heitner, has withdrawn as counsel for a 2018 lawsuit filed in Miami-Dade County. The lawsuit alleges Brown caused $15,000 in damages at a Miami condo when he threw furniture off the 14th floor, nearly hitting a 2-year-old.
On Wednesday, Brown's agent, Drew Rosenhaus, sent a letter to the NFL Player's Association ending his representation. Rosenhaus was required to inform the NFL Players Association of his decision, but must endure a five-day waiting period until it becomes official. The agent is reportedly hoping Brown gets professional help for his erratic behavior.
Brown's response wasn't encouraging. He posted a profane message on Twitter.
NFL Teams Losing Interest?
There aren't a whole lot of teams ringing Brown's phone, and the one that did, he mocked. Brown tried out with the New Orleans Saints, the same team that brought in veteran Dez Bryant in 2018.
After the tryout, New Orleans apparently passed on Brown. He went to Twitter, calling the workout set up by Rosenhaus, a "publicity stunt." Rosenhaus said, at the time, he believed a team would sign the seven-time Pro Bowler. He hasn't made any public comments since stepping down as Brown's agent.
With Brown looking like he won't be returning to the NFL any time soon, he might have found a new profession. Celebrity boxer, Logan Paul, challenged Brown to a fight, and an April date has been rumored. Bovada has Paul as the massive favorite at -2000, while Brown is at +1000.
Paul has already started the pre-fight smack talk, posting a message on Twitter saying, "I'll drop you faster than the Patriots."