New England Patriots wide receiver Antonio Brown has been accused of raping and sexually assaulting his former trainer in a federal lawsuit filed Tuesday in the Southern District of Florida.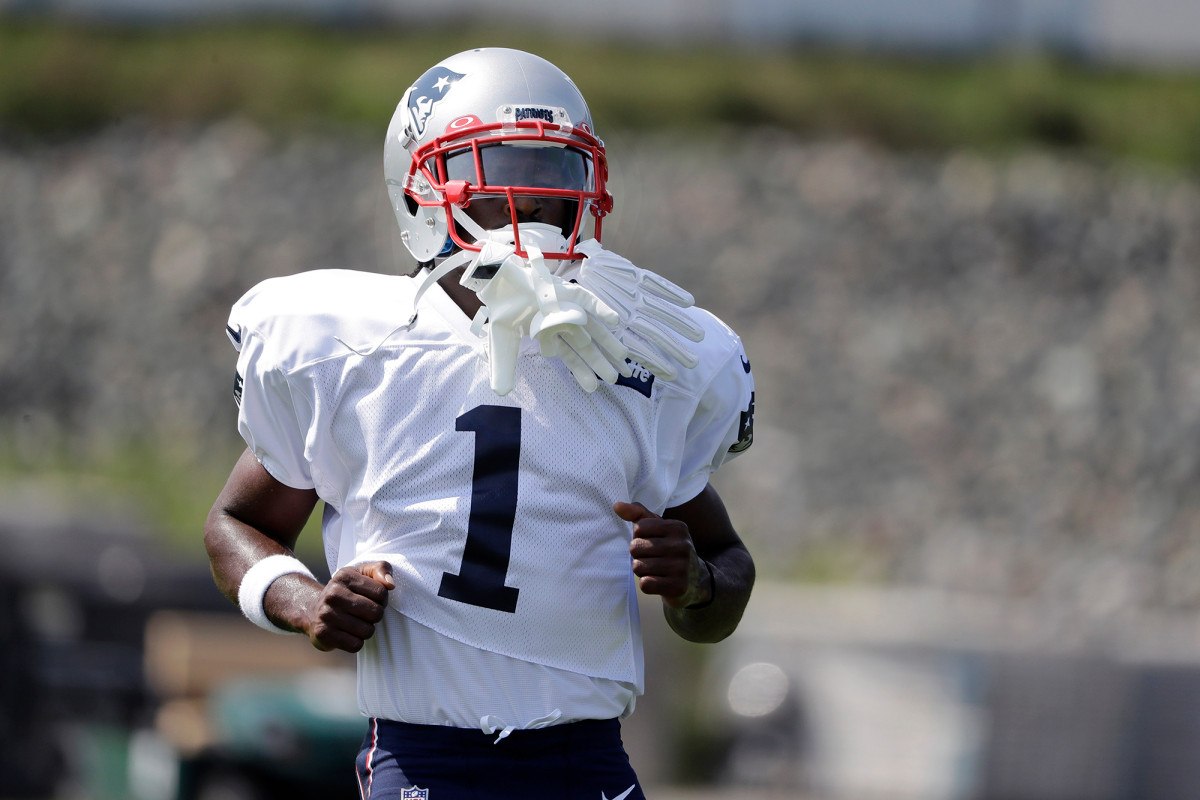 The civil lawsuit accuses Brown of sexually assaulting former trainer Britney Taylor on three occasions during 2017 and 2018.
NFL Expected to Investigate Allegations
The lawsuit comes just after Brown signed with the Patriots, which itself happened in the immediate aftermath of his release from the Oakland Raiders.
In the lawsuit, Brown is alleged to have assaulted Taylor twice in June 2017, and then again in May 2018. Taylor and Brown met while both were attending Central Michigan, where she was a gymnast; Brown later went on to hire Taylor as a trainer.
According to an ESPN report, Taylor is planning to meet with NFL officials next week to help the league look into the allegations. ESPN also reported that the NFL will begin its investigation of the matter on Wednesday.
According to a statement from lawyer Darren Heitner, who is representing the wide receiver, Brown and Taylor engaged "in a consensual personal relationship," and any sexual interactions between the two were "entirely consensual."
STATEMENT REGARDING ANTONIO BROWN: https://t.co/yvEcRyilbt pic.twitter.com/0K9G8vJeG1

— Darren Heitner (@DarrenHeitner) September 11, 2019
"Mr. Brown denies each and every allegation in the lawsuit," the statement read. "He will pursue all legal remedies to not only clear his name, but to also protect other professional athletes against false accusations."
Brown Practices with Patriots
On Wednesday afternoon, Brown took part in his first practice with the Patriots. New England head coach Bill Belichick largely avoided commenting on questions over the allegations against the latest addition to his team.
"On Antonio's situation, both Antonio and his representatives have made statements, so I'm not going to be expanding on any of those," Belichick told reporters. "We're taking it very seriously, all the way through the organization. I'm sure there are questions, but I'm not going to be entering a discussion about that today."
Currently, the lawsuit against Brown is civil, rather than criminal. But according to a report by KDKA-TV, Allegheny County prosecutor Stephen Zappala said that his office will look into the allegations. One of the three incidents cited allegedly took place in June 2017 at Brown's Pittsburgh residence. In that case, Taylor alleged that Brown walked into the bathroom with his penis exposed, then grabbed and kissed her without her consent.
The most serious of the allegations took place in May 2018. In the lawsuit, Taylor alleges that after having reluctantly agreed to resume training with Brown based on assurances that he would no longer make sexual advances against her, Brown forcibly raped her.
According to ESPN's Adam Schefter, sources say that the Patriots were caught by surprise by the lawsuit, and have yet to determine how they will proceed.
Brown had long been a prolific member of the Pittsburgh Steelers before this past offseason, when he was traded to the Oakland Raiders. After a series of incidents – which culminated in a series of fines that led to the Raiders voiding the guaranteed money in his contract – Oakland released Brown. Within hours, however, the seven-time Pro Bowl selection had agreed to terms with the Patriots.