Antonio Brown took to Instagram to apologize to New England Patriots owner Robert Kraft on Tuesday, saying that he regretted the "bad media and the drama" that he brought with him during his brief stint with the team.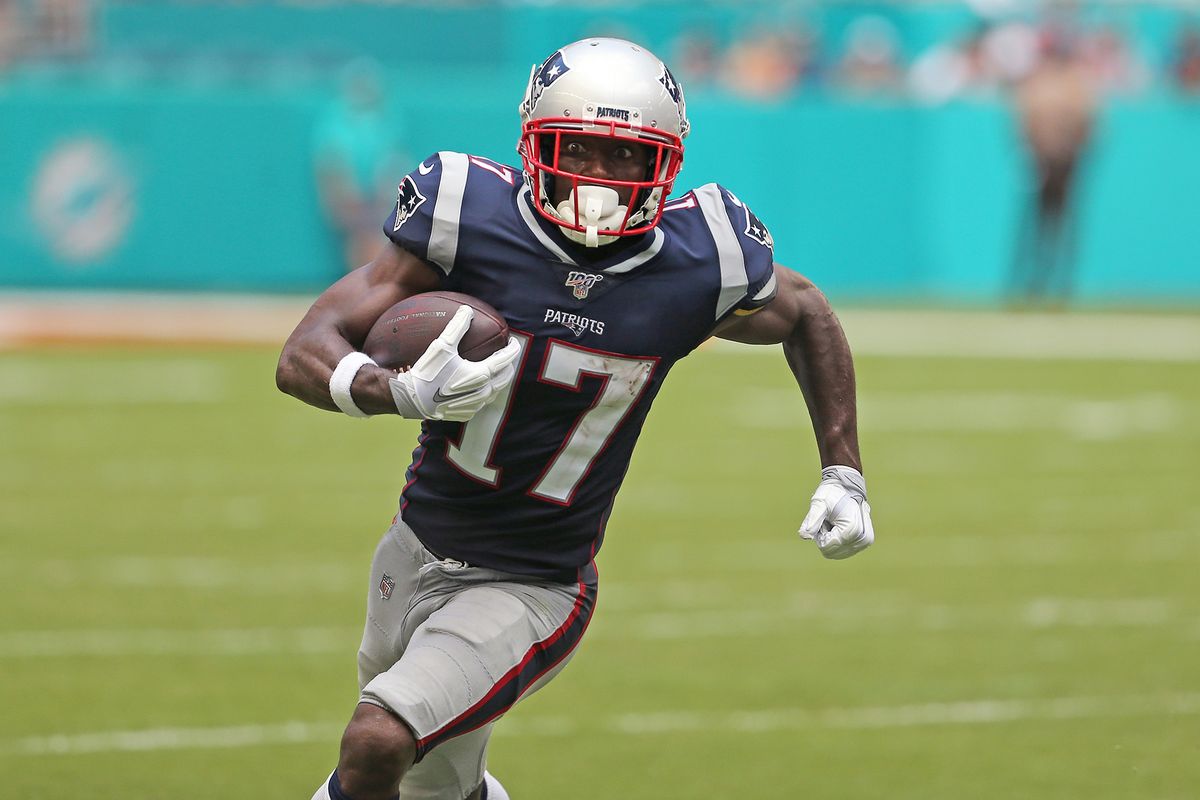 Brown played just one game with the Patriots this season before being released by the team after a former trainer accused the wide receiver of rape and sexual assault in a civil lawsuit.
Brown Discussed Future with NFL
After his release, Brown fired off a since-deleted tweet at Kraft that referenced the owner's own legal troubles after he was charged with solicitation for allegedly paying for sex acts at a massage parlor in Florida.
In recent days, Brown has been taking steps that could lead him back onto the field sometime in 2019. Last week, he met with NFL officials to discuss the sexual allegations against him. The eight-hour meeting might be only the first of many before the league makes a determination about his future, according to an ESPN report.
The apology might be the next step in Brown's efforts to make amends and work his way back onto the field.
"Mr. Kraft I apologize sincerely to you and your organization," Brown's Instagram post read. "All I wanted to be was an asset to the organization; sorry for the bad media and the drama!"
If Brown rejoins the league and is allowed to play, there's still the open question of what roster he'd end up on. While many teams could use a receiver of Brown's caliber, there is increasing chatter that he could somehow end up playing for New England yet again.
Pats Offense Could Use More Weapons
The Patriots are 9-1, which makes adding a potential distraction a gamble for a team that might not need to take any chances to make a deep playoff run. Still, the New England offense has been struggling as of late: After losing 37-20 to the Baltimore Ravens two weeks ago, the Pats weren't exactly explosive in a 17-10 victory over the Eagles on Sunday.
Speculation only increased after Tom Brady liked Brown's apology on Instagram, though the quarterback played down the significance of that click.
"I didn't put much thought into it," Brady told reporters. "But it's his choice, and good for him."
The Patriots are currently regarded as the team to beat at most sportsbooks. FanDuel lists New England as a +290 favorite to win the Super Bowl, ahead of the Ravens (+500), New Orleans Saints (+550), and San Francisco 49ers (+700), and it's hard to see the addition of Brown moving those odds much.
Even in his short time with the team, Brown showed why there might still be some interest on New England's part. In his only game with the team, he caught four passes for 56 yards and a touchdown, proving that he can be an impact player and a potential No. 1 target for the now 42-year-old Brady, who has been short on weapons beyond Julian Edelman for the entire year.