Forgotten in all the hype of Tiger Woods, and the battle between Rory McIlroy and Brooks Koepka for the #1 ranking, is Dustin Johnson. For golf gamblers, that may be a costly mistake. Johnson returns to Saudi Arabia this week to defend his title at the Saudi Invitational, played at Al Murooj Golf Course.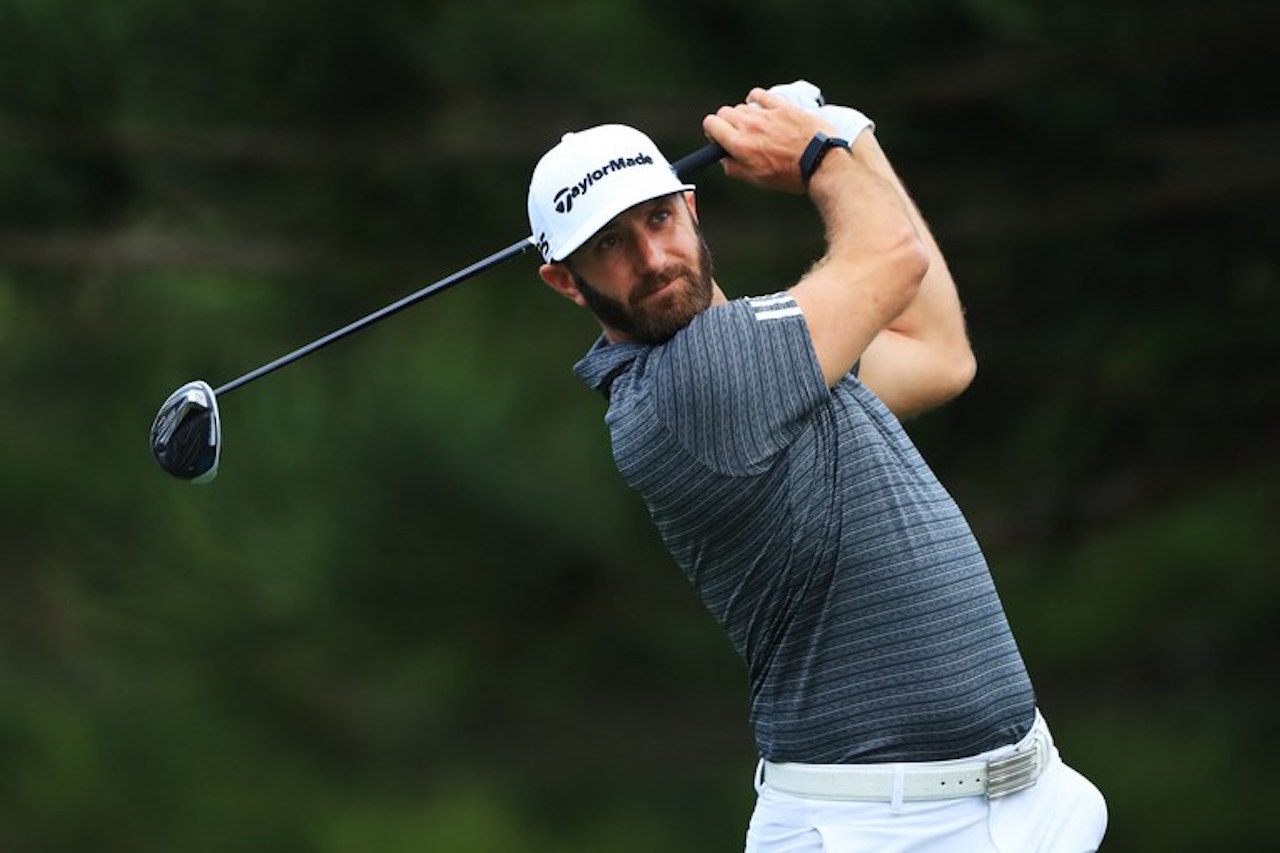 Johnson is the 7/1 favorite to win the Saudi Invitational. Koepka, who is the No.1 player in the Official World Golf Rankings, is next at 12/1. Patrick Reed, who has been besieged by a cheating scandal for the last two months — and who is probably glad to leave the US for a bit — is next at 14/1.
Johnson has played one PGA Tour event this year, the Tournament of Champions, where he finished tied for seventh. Last year he won once, and finished second in both the Masters and the PGA Championship. Still the 35-year-old wasn't thrilled with last season's performance, telling reporters on Tuesday in Saudi Arabia that he expects this year to be better than the last.
"Last season was okay," Johnson said. "You know, definitely didn't play quite as well as I would have liked to, especially towards the end of the year. This year, I'm looking forward to having a big year. I feel like the game, it's in pretty good form."
Johnson Returning from Knee Injury
Johnson had been bothered by an issue with his left knee, and had surgery after the Tour Championship at the end of August. He hadn't had a finish higher than a tie for 20th since May's PGA Championship.
The surgery was performed in September to remove loose cartilage in his knee. He was able to return in December for the Presidents Cup as a member of the winning US team, captained by Woods. The Saudi Invitational is an event Johnson is looking forward to. 
This year, there is even more extra golf for Johnson to play. It's a Ryder Cup year, and golf will be featured in Summer Olympics games in Tokyo, though Johnson isn't sure if he'll make the trip to Japan.
"Yeah, schedule is always a big part of your season," Johnson said. "You sit down at the beginning of the year just to kind of schedule out to see, you know, what events fall where. You know, how you're playing. But everybody is different on the amount of events they like to play in a row, or how many weeks they want to have off, when they need time off."
Koepka Also Back from Knee Problem
Koepka's knee injury was more serious than Johnson's. The No. 1 player in the world tore his patella tendon in his left knee, and underwent stem-cell treatment following the Tour Championship. He returned in October at the CJ Cup in South Korea, and re-injured his knee after slipping on wet concrete.
"In Korea I re-tore it, and the kneecap had moved into the fat pad," Koepka told reporters last week in Abu Dhabi. "That's excruciating. It's a lot of pain. It's not fun."
Abu Dhabi was the first event for Koepka since the injury, and he finished tied for 34th. He's expecting a better result this week.
"Just a matter of going out and executing," Koepka said. "I played just fine, great shots in Abu Dhabi. Just didn't score, and that's my own fault. Just coming here to try to figure it out and put some scores together, put some rounds together, and yeah, try to eliminate some mistakes."