Tiger Woods might not have won the Farmers Insurance Open, but his tie for ninth at Torrey Pines on Sunday impressed oddsmakers enough to make him one of the co-favorites at April's Masters. The 44-year-old moved from 14/1 to 10/1 at the Westgate Las Vegas SuperBook.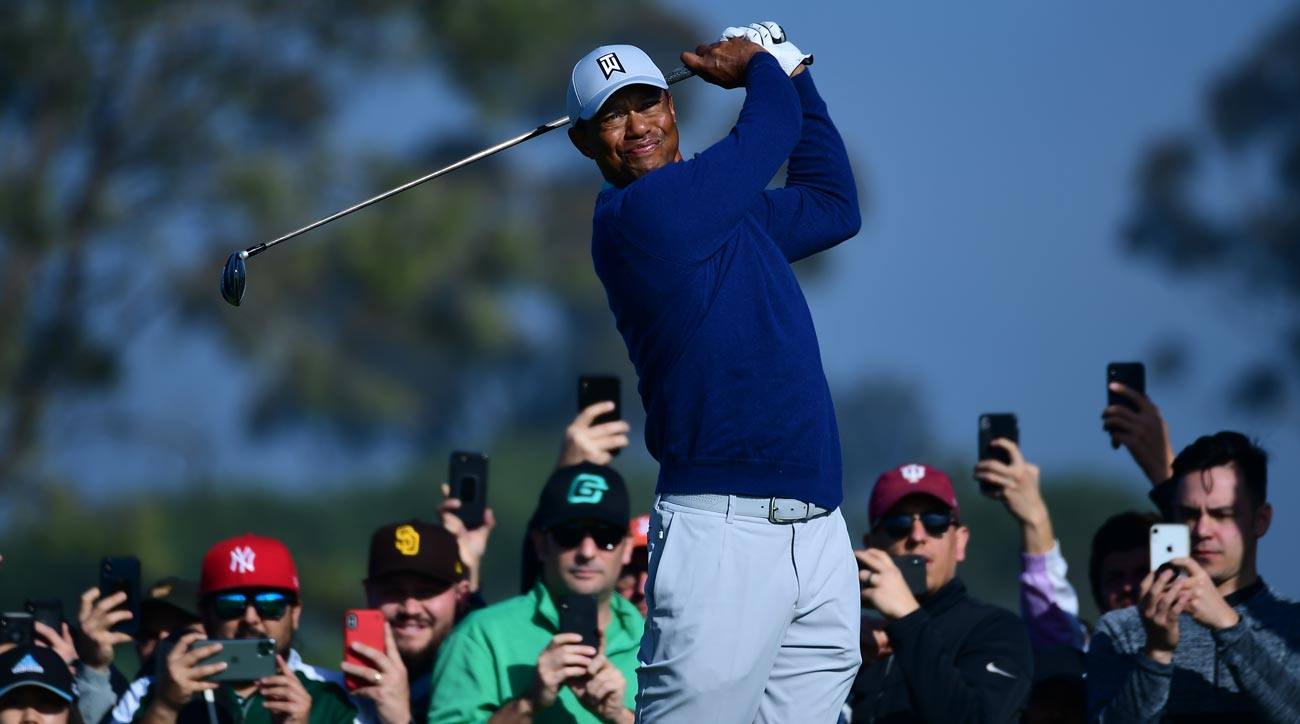 Woods joins the top two players in the Official World Golf Rankings  — No. 1 Brooks Koepka and No. 2 Rory Mcllroy — as this year's Masters' favorites. Woods is the only one of the three who has won golf first major championship of the year. McIlroy finished fourth in 2015, while Koepka finished tied for second last year.
The defending champion, Woods opened as the 8/1 favorite for the 2020 Masters back in May 2019, a month after he won his fifth green jacket. Woods was a 14/1 pick before the 2019 Masters began.
Woods told reporters back in August that winning his fifth Masters was the highlight of his year.
"Very special to win my 15th major and get my fifth jacket," Woods said. "Those are special moments, and [to] be able to have an opportunity like that."
Not Everyone Believes in Woods
Even though the Westgate has Woods at 10/1, it is still possible to get good odds at other sportsbooks. Circa Sportsbook in downtown Las Vegas has Woods at 14/1.
The overseas sportsbooks have Woods listed at 10/1, but have McIlroy and Koepka ahead of him. McIlroy is listed anywhere from 7/1 to 8/1. Koepka has odds of at 8/1 at FanDuel, but is at 10/1 on Bet365.
McIlroy, being from Ireland, usually sees more action overseas, as the gambling public favors a European.
Why Woods Could Win Sixth Green Jacket
Unlike last year, when there were doubts about Woods' health when he began the season, he comes into 2020 fully rested and feeling better than he has in years. He told reporters at the Farmers Insurance Open last Tuesday that he was ready for the new year, and the only thing he had to worry about is his mental state.
"I think for me, managing adrenaline takes a little bit of time," Woods said. "I'm so amped up to play that I really have to dumb myself down, to calm myself down to play, because it's one of the things I've always struggled with because I just want to get out there and compete. So sometimes I need to take a step back and calm down before I'm ready."
In the beginning of the 2019-2020 PGA Tour season, Woods played in one event, the ZOZO Championship. He won the event, tying Sam Snead for career wins at 82, and told reporters after his victory that reaching the mark was an honor.
"It's a big number. It's about consistency and doing it for a long period of time," Woods said. "Sam did it into his 50s and I'm in my early to mid-40s. So it's about being consistent and doing it for a very long period of time."