Rory McIlroy turned the tables on Brooks Koepka by winning the Tour Championship, and may have established himself as a worthy rival for next season. The Irishman, who went off as an 8/1 pick to win the season-ending PGA Tour event, won by four shots over Xander Schauffele, who was 25/1 to win. He joins Tiger Woods as the only player to win the FedEx Cup twice.
Koepka was the second pick to win at 9/2 with Patrick Cantlay. Tournament favorite, Justin Thomas at 9/4, finished third with Koepka, five shots back of McIlroy.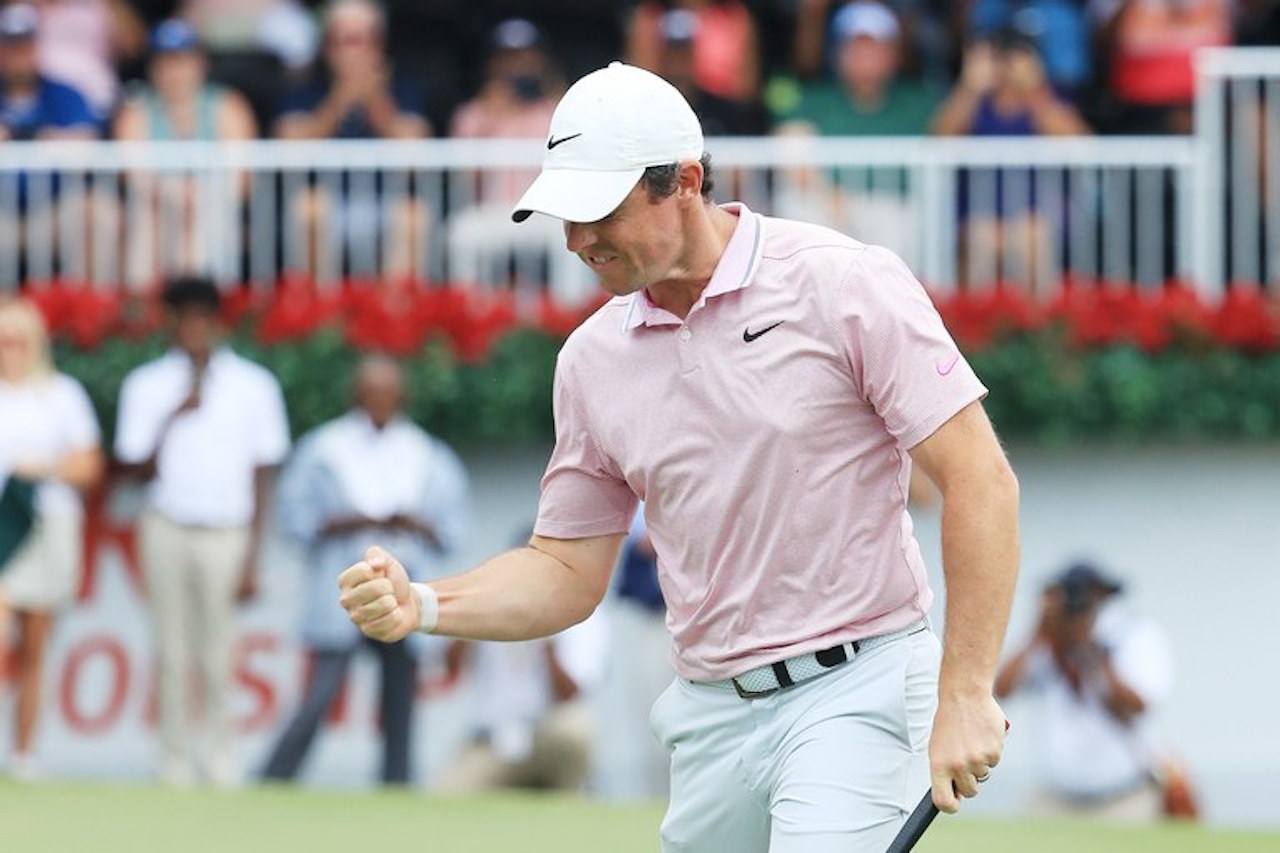 McIlroy started the tournament five shots back of Thomas, and two of Koepka, with the event's new format that ranked golfers and gave them shots accordingly. McIlroy overcame the disadvantage by shooting rounds of 66, 67, 68 and a final round 66.
"You know, really cool, really cool to put my name on this trophy for a second time," McIlroy said. "Any time you can do something that only Tiger has done, you're doing something right."
Switching Roles
McIlroy's performance was a complete 180 degrees from a month ago, when he was paired with Koepka in the final round of the WGC-FedEx St. Jude Invitational. The two were paired in the final round, and McIlroy watched his lead fade away to the PGA Championship winner.
It was frustrating to see another lead on Sunday disappear. It was the 10th time he was leading to start a final round and couldn't get it done. This time, though, McIlroy said he changed his thinking about the final round.
"I think one of the biggest things is sometimes I try to treat Sundays the same as a Thursday or Friday, and they're not," McIlroy said. "I go into them maybe a little too relaxed and a little too — it's not the same, and it's about trying to get yourself in the right mindset."
It made it a little more rewarding that he was able to play with Koepka in the final group and prevail.
"I think it just gives me a little bit of an extra incentive," McIlroy said. "It wasn't that important, but once I saw I was in the final group with Brooks, it just took me back to Memphis a few weeks ago, and I felt like I learned a few lessons that day. Not that I wasn't going to focus, but it gave me that little bit of extra, not motivation, but I wanted to right some of the wrongs that I made that Sunday in Memphis a few weeks ago, and it was a good opportunity to do it."
No Major, Still Satisfying Season
It was a bittersweet season for McIlroy, but one that gives him hope for next year. He won the Players Championship, Canadian Open, and the Tour Championship, but came up empty in the four majors. The most disappointing was the Open Championship in his home country of Ireland, where he went in as a favorite and missed the cut.
"I think I played 19 times on the PGA Tour this year, 14 top 10s, three wins, I don't know how many final groups," McIlroy said. "So just that attitude and that consistency day in, day out, I think that's what you've seen over the course of this year, and hopefully will continue to see going forward.