Along with FanDuel, DraftKings has been one of the two names that has dominated the daily fantasy sports (DFS) industry over the past five years. Now, the company is hoping that it will get the opportunity to expand its offerings into taking bets on games.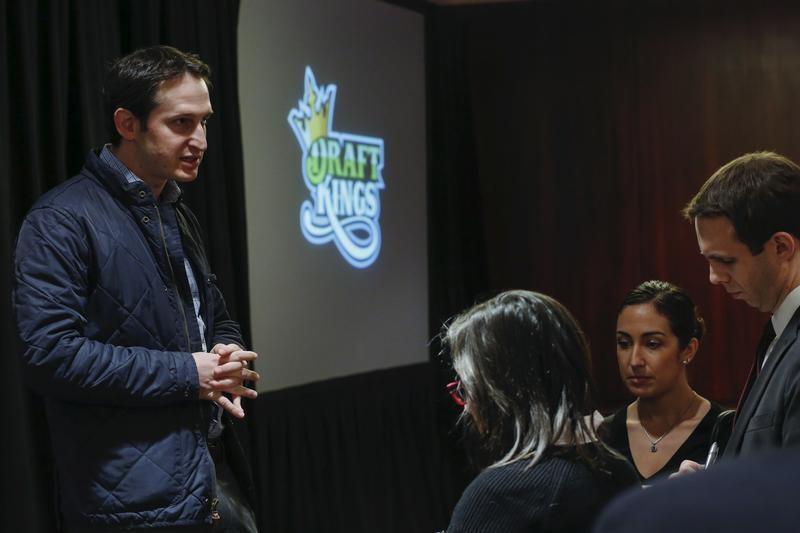 As the Supreme Court considers whether or not to repeal the Professional and Amateur Sports Protection Act (PASPA), many firms are looking at how they could take advantage of a decision that allows states to regulate sports betting. For DraftKings, becoming a bookmaker would be a natural expansion of their current DFS offerings.
"Most of the people I know who bet on sports play fantasy, and vice versa," DraftKings CEO Jason Robins told the Associated Press. "And they're doing it for basically the same reason: it makes sports more interesting."
Similar Products Create Synergy
Because the two products are so similar, some analysts believe DraftKings and other DFS sites have a huge built-in edge if sports betting is legalized in new markets in the United States.
"You're not piggybacking on a society that already loves peanut butter, you are literally introducing peanut butter into the country for the very first time," said sports gaming consultant Nic Sulsky, who previously ran DFS site DraftDay. "But the daily fantasy companies have been selling almond butter for years now. It's the next closest thing, and it's a huge advantage."
The advantages for the company go beyond the similarities between their DFS products and sports betting. DraftKings and other fantasy operators have already fought regulatory battles in many states, with most states having come to agreements with the industry on issues of licensing and oversight. In addition, DraftKings and FanDuel have both cultivated strong relationships with major North American sports leagues.
DraftKings, FanDuel See Opportunity
That has Robins excited about the prospect of players looking at point spreads and money lines alongside picking their DFS lineups.
"We're certainly going to go after it," Robins said. "I think the Supreme Court – I'm hopeful – will rule that way. You can't really predict what the government will do, but you have to be prepared."
FanDuel seems just as eager to jump into the sports betting market if it becomes available to them. While the potential is there to lose fantasy customers to sports books, the firm could also benefit greatly by integrating both types of products under one umbrella.
"We're interested to see what that looks like," Christian Genetski, chief legal and commercial officer for FanDuel, told Bloomberg News. "But our sense is it opening up is a good thing for us."
There is some research out there that supports that thought. A survey by Eilers found that about three-quarters of DFS players said that legal sports betting would have little or no impact on their fantasy spending.
DraftKings and FanDuel have been the dominant forces in DFS since the inception of the industry. In fact, the two were once on the verge of a merger when the idea was shot down by the Federal Trade Commission due to concerns that it would create a monopoly. As such, the two firms have remained competitors to this day.