The men's International Ski Federation Alpine Ski World Cup will feature a full dance card of speed events this weekend at legendary Val d'Isère with a downhill on Saturday and a super-G on Sunday.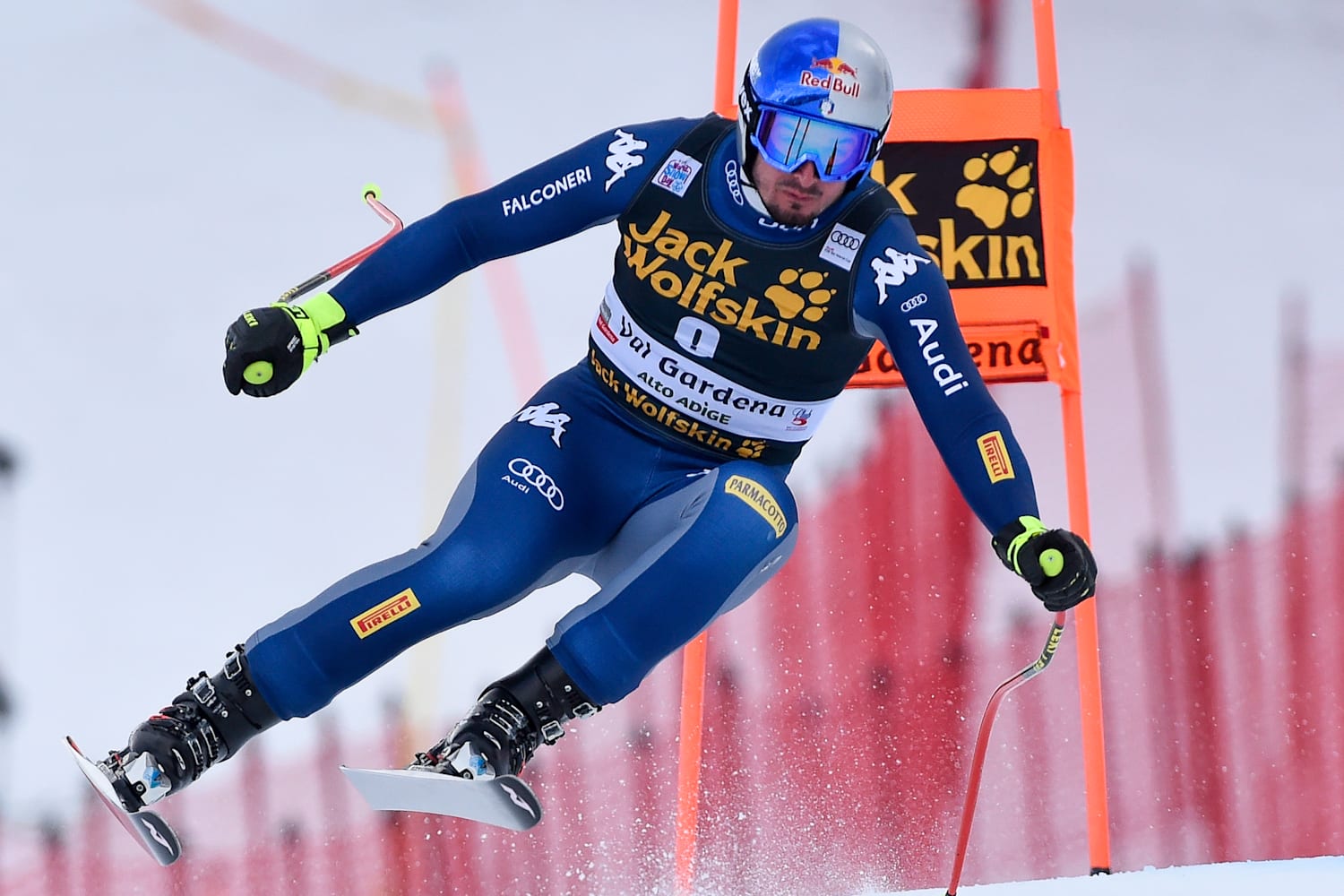 Tucked in the French Alps near the Italian border, the tiny resort on the big mountain will feature veteran Swiss favorite Beat Feuz (+400 at BetMGM), who won the downhill crystal globe last season for a third consecutive time, trailing only ski legends Fanz Klammer (5) and Didier Cuche (4) on the all-time list, Klammer doing it in four successive seasons (1974-78).
Feuz's odds are slightly long because even though he's won 10 World Cup downhill races in his career, including two in last season, the 33-year-old is nearing the end of his run. And the Swiss can't seem to solve the French Alps of late.
Along With Swiss Precision, Downhill Features Fast Italians
The most recent Swiss victory at Val d'Isère came from Pirmin Zurbriggen in 1988. Feuz is likely to podium; he's been skiing downhill well this season but has yet to have a breakout race.
Last season Dominik Paris (+1,600), the reigning world champion in the super-G, was second in the downhill standings before he had to end his season in January prematurely due to an ACL tear in a training crash ahead of a weekend of speed races in Kitzbühel which is what's giving him longer odds.
Paris won the super-G globe in 2018/19 and can become the ninth male skier, and the first man from Italy, to win a crystal globe in both speed events if he continues to rack up points in the downhill. The fast Italian seems to be fully recovered from his knee injury, and in his last 10 World Cup downhills, he's either won (six times!), finished second (twice), or finished 11th. He looks to become the first Italian man to top the podium at Val d'Isère since Alessandro Fattori did twenty years ago this weekend.
Matthias Mayer (+1,000) finished third in the downhill standings last season, winning downhills in Kitzbühel and Kvitfjell. Still, the 30-year-old Austrian legend and 2014 Olympic downhill gold medalist has yet to win a World Cup overall. Look for Mayer, who has had a fast start to the season, represent well for Austrian men who have won 20 of the 35 World Cup downhill events held in Val d'Isère.
Old Guys Set To Go Fast in super-G
The men's super-G field features some familiar faces and perhaps the season's fastest course on Sunday. Last season, Swiss speed specialist Mauro Caviezel (+600) won the super-G crystal globe, finishing just three points ahead of Austrian rival Vincent Kriechmayr (+400). Caviezel became the third man to win the super-G globe without winning a World Cup race that season
And while Caviezel has had seven World Cup podiums in the super-G, he hasn't won one. Could this be the weekend for the 32-year-old to break that streak?
Kriechmayr, in the meantime, was the only man to win multiple super-G races last season, one in Val Gardena and one in Hinterstoder. His second-place finish for the season was his third in a row, looking right up at the crystal globe winner.
And don't count out 35-year-old Norwegian Kjetil Jansrud (+1,000) just yet. Jansrud won the most recent World Cup super-G held in Val d'Isère four years ago. He likes the course and goes fast on it. The three-time super-G crystal globe winner (2015, 2017, 2018) is also looking for a victory to continue his streak as he is the only man to win a super-G race in each of the last seven World Cup seasons.