Welterweights Rafael dos Anjos and Kamaru Usman will battle in the main event of The Ultimate Fighter Season 28 Finale, as the UFC celebrates the end of another season of the long running reality series.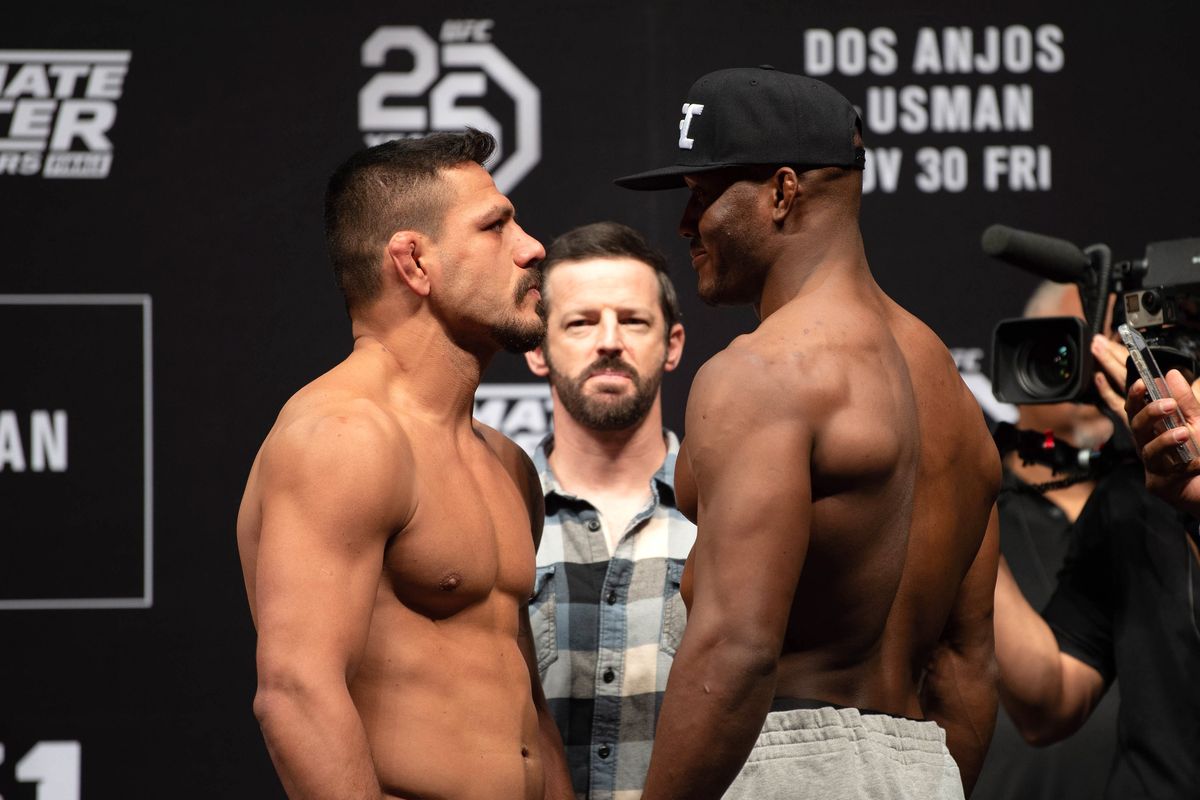 The show will take place Friday night at The Palms Hotel and Casino in Las Vegas, and is meant to put a cap on the Ultimate Fighter: Heavy Hitters season, which featured Robert Whittaker and Kelvin Gastelum as head coaches for teams of male heavyweights and women's featherweights.
Top Five Contenders Face Off in Main Event
For an event that isn't a pay-per-view, the main event of the TUF 28 Finale is surprisingly compelling. Usman (13-1) is one of the UFC's more promising prospects, with the 31-year-old having shown himself to be an elite wrestler with solid striking skills as well. Usman is now ranked No. 5 in the division, and has an 8-0 record since joining UFC in 2015.
He'll be facing off against No. 3 contender Rafael dos Anjos (28-10), a 34-year-old veteran who is coming off a decision loss to Colby Covington in June. While dos Anjos may not have a huge amount of momentum inside UFC at the moment, his losses in the promotion have generally come against elite fighters, including decision losses to Tony Ferguson and Khabib Nurmagomedov as a lightweight.
For Usman, the fight represents an opportunity to show that he can move into the welterweight title picture, something he says gives him more motivation than his opponent, who has already been a champion in the past. And while he has shown respect for dos Anjos, Usman believes he has the advantage in their fight.
"It just comes down to when you get into a fight with a guy, someone's going to win, someone's going to lose," Usman told MMAjunkie. "Someone's always going to be a better man at the end of that day. This is just one of those cases where he's just going to be outmanned and outgunned. I'm just a bigger, stronger, faster version of what he's faced in the past."
Bookmakers seem to agree with Usman's assertion, as he has been made a clear favorite in the fight. At Bovada, Usman is offered at -270, while dos Anjos can be backed at +210.
Tournament Finals Wrap Up TUF Season
With this being the finale of an Ultimate Fighter season, the card also features the finals for both tournaments that played out during the reality series. That means fans will be treated to a heavyweight bout between Justin Frazier (10-2) and Juan Francisco Espino Dieppa (8-1).
Frazier has made it to the final despite being the last fighter picked in the initial coach's draft, making him one of the more intriguing storylines of the season. Both he and Dieppa have had some success in regional MMA circuits, but probably lack the skills to compete at the UFC level. Espino (-160) has been made a slight favorite over Frazier (+130) in what should be a highly competitive fight.
Also on the card is the TUF 28 women's featherweight final between Pannie Kianzad (10-3) and Macy Chiasson (2-0). Once seen as a future star, Kianzad's stock has fallen a bit in recent years, but she still appeared to be the class of the field heading into this season. Meanwhile, the unknown Chiasson has scored two first round knockouts in the TUF tournament to get to the final, showing she could be a potential star in her own right. According to Bovada, this fight is a toss-up, with both women listed at -115 odds.