As the college football season comes to a close on Monday with the national championship game, the DFS sites will offer their last showdown contests. On DraftKings, we must select a captain (at 1.5x the salary but also while earning 1.5x points) and five other roster spots. While it'd be nice to stack a roster of Mac Jones, Justin Fields, Trey Sermon, DeVonta Smith and Najee Harris, you'd be lucky to fit four of those players on your roster and be happy with your lineup. Some sacrifices must be made.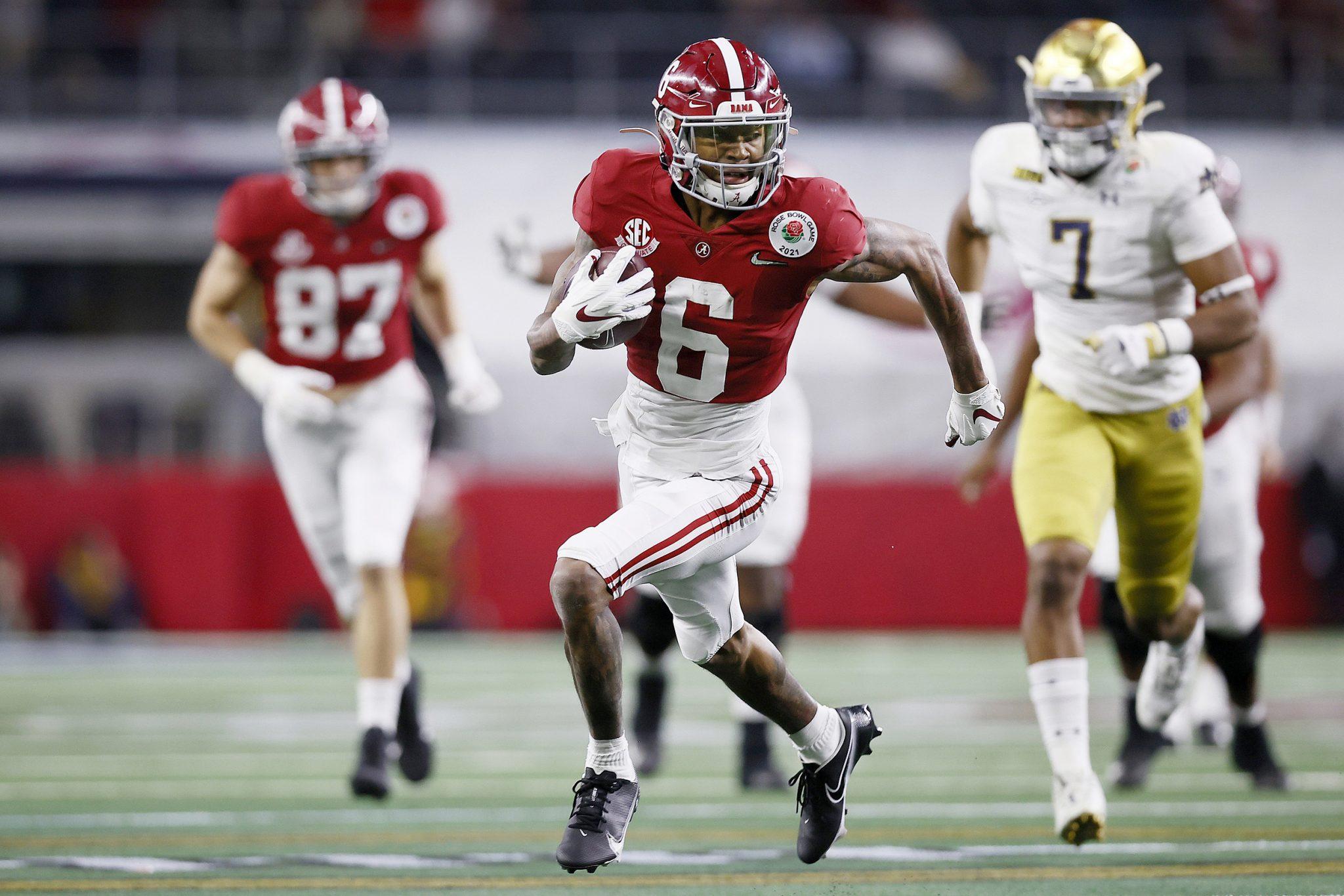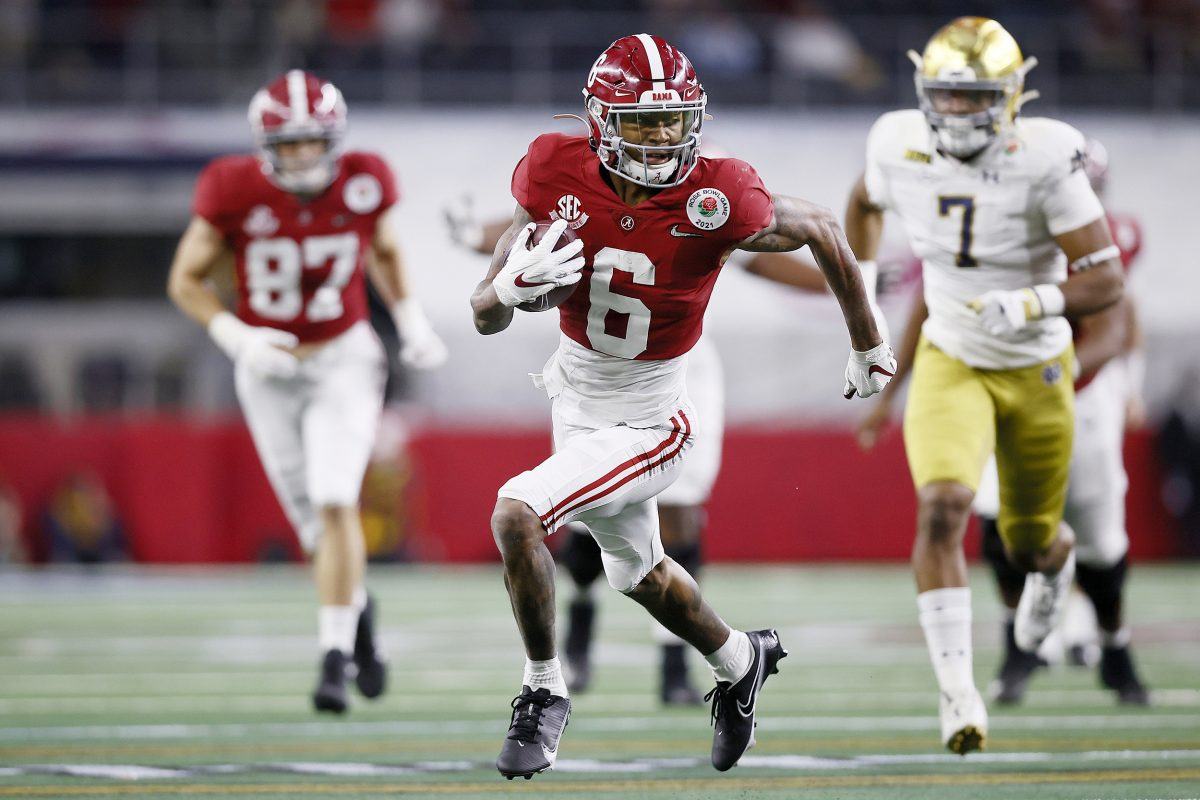 Let's look at some strategies for Monday night.
Captain DeVonta Smith?
If the past is any indication, Smith stands the best chance of scoring the most DFS points in the national championship game, but that doesn't necessarily mean we should put him in the captain's spot. The Heisman Trophy winner costs $18,000 in that role, eating up more than a third of your salary. Many winning lineups in the semifinal game between Alabama and Notre Dame featured Smith (who scored the most DFS points in the game) on the roster, but had Fighting Irish running back Kyren Williams in the captain's spot. I'd say that Smith is a must-play on Monday night, but you probably don't want him as captain due to the prohibitive salary.
Two Quarterbacks or One?
We run into a similar salary conundrum with Fields and Jones – roster them both (at $11,400 and $10,800 in salary, respectively) and we start to quickly run out of funds for the rest of our rosters. If picking just one, I'd take Jones for three reasons: Bama is favored by over a touchdown and will likely put up more points on both the scoreboards and in DFS, Jones has better weapons at receiver and we don't know for certain how that hard shot Fields took in the ribs in the semifinal will affect him in the national championship game.
Is Jaylen Waddle a Decoy?
Bama coach Nick Saban gave Ohio State something to think about when he said Waddle could return from a fractured ankle for the game after missing the past two months. It very well could be gamesmanship on his part, giving the Buckeyes something else to plan for defensively despite no plans for Waddle to actually play. I suspect that even if Waddle sees the field, it will be in limited action. Therefore, I'd avoid rostering him for the national championship game. If you want a second Crimson Tide receiver, go for John Metchie III ($6,200) or Jahleel Billingsley ($5,400) instead. Both enjoy reasonable salaries and could score a touchdown – or two.